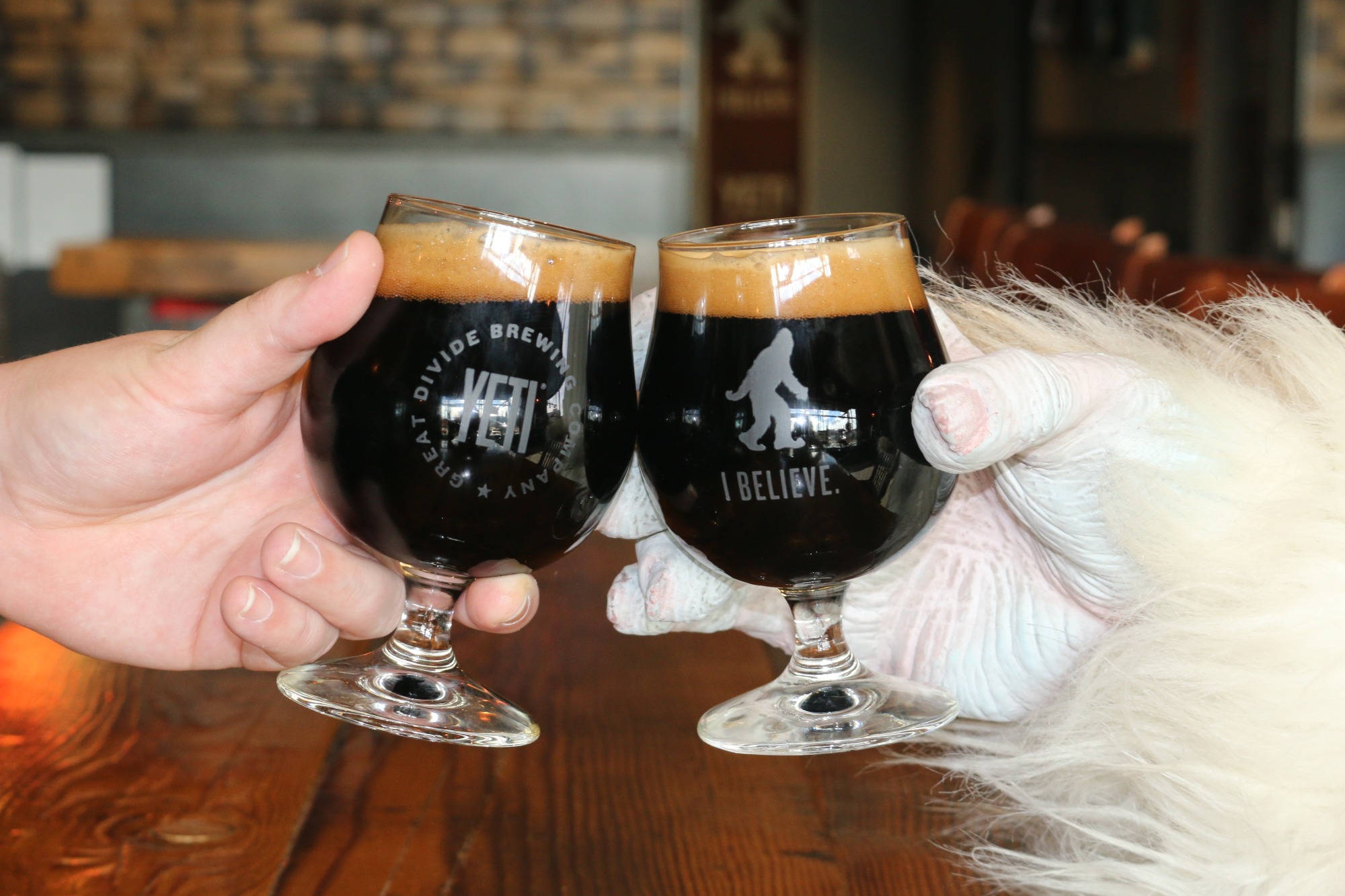 Great Divide's Third Annual National Yeti Awareness Week Highlighted by The Imperial Yeti Cheers
DENVER –– For the third year running, Great Divide Brewing Co. will celebrate National Yeti Awareness Week the third week of November. This annual campaign to promote awareness and increase believers will run November 12th through the 18th, culminating in National Yeti Day on November 16th.
New this year will be The Imperial Yeti Cheers, a nationwide toast to the Yeti. Believers across the country are encouraged to raise a glass on Thursday, November 15 at 7pm, local time, in honor of this magical and harmless creature and share the moment on social media with #YetiCheers.
"We're pretty confident that most people are aware of the Yeti these days," said Great Divide marketing manager, Matt Sandy, "but, unfortunately, he is often characterized as a loner on the fringes of reality. What people don't realize is that the Yeti is actually the party starter of the Himalayas. So we came up with a way to capture the convivial spirit of this mythical beast: The Imperial Yeti Cheers."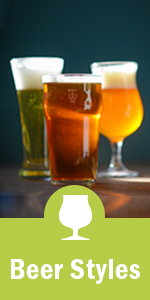 National Yeti Awareness Week will get rolling on Monday, November 12 with specialty Yeti tappings at both Great Divide locations. On Tuesday, November 13, both taprooms will host a "keep the glass" night featuring a commemorative Yeti drinking vessel.
Special Yeti tappings will continue throughout the week including never before poured variants such as Chocolate Cherry Yeti, S'Mores Yeti and Maple Pecan Yeti. The Barrel Bar will feature unique, one-off Yeti firkins on Thursday and Friday.
On Friday, November 16th from 2:00 p.m. to 10:00 p.m. the Barrel Bar will host a National Yeti Day celebration with prizes given away every hour between 3:00pm and 8:00pm, the most coveted prize being a Yeti branded Timbuk2 backpack (sign-up for the drawings begins at 2PM and you must be present to win). The Yeti Cave will return from 5:30-8:30pm. Attendees will have the opportunity to get a picture with the Yeti in his rustic-chic abode and enjoy Yeti floats featuring a Yeti-infused ice cream from Sweet Cow paired with a specialty Yeti firkin. New and limited Yeti merchandise will be available for purchase, and the bar will feature more than 10 different Yeti variants on draft.
Join the movement and become a Yeti believer by visiting www.YetiAwareness.com. While there, enter to win a Yeti Awareness Giveaway Packaged featuring a Yeti Cooler, Outdoor Tech Bluetooth Speaker, Yeti Yoga Mat, Spank the Yeti game, and various Yeti merchandise. Follow Great Divide on Instagram (@greatdividebrew) to have a shot at winning your own Yeti costume!
For promotional pictures or hi-res imagery, check the Yeti Tool Kit.
About​ ​Great​ ​Divide​ ​Brewing​ ​Company
Founded in 1994, Great Divide Brewing Company is one of the most decorated breweries in America, recognized for brewing some of the globe's most balanced yet assertive and flavorful beers. These beers have landed an impressive amount of acclaim, earning 18 Great American Beer Festival Medals, five World Beer Cup Awards and 14 spots on Beer Advocate's "Top Rated Beers: Colorado" (2015). Here at Great Divide, Bold Character isn't just a catchphrase. It's the philosophy behind what we brew, how we think and what we believe. For more information visit www.greatdivide.com.
Contact Info
Company: Great Divide Brewing Co.
Contact: Matt Sandy
Email: matt.sandy@greatdivide.com