Today, author Kenny Gould announces publication of The Brewing Cloud, a collection of humorous, fictional short stories. The book contains twelve stories, each of which draws on Gould's experience within craft beer.
Prior to publishing The Brewing Cloud, Gould founded digital craft beer magazine Hop Culture. In the past, he was a staff writer at Gear Patrol, and he has also written for Bon Appetit, Thrillist, Time Out New York, Men's Health, and Forbes, where he's a regular contributor.
"The Brewing Cloud is perfect for anyone interested in the strange, wild, and wacky world of craft beer," Gould said. "It's 100 percent based on my experiences over the past half decade, and hopefully brings a bit of levity to anyone going through a dark time."
For the foreseeable future, Gould will donate 100% of ebook profits and 50% of paperback profits to Direct Relief, a highly regarded charity providing emergency medical relief to any individual in need, regardless of race, religion, or economic position.
The Brewing Cloud is available from Amazon in both ebook and paperback editions. The ebook is $2.99 and the paperback is $9.99. Both versions can be purchased here.
PRAISE FOR THE BREWING CLOUD
"Only a crazy person would think to combine the wild world of craft beer with interstellar fantasy, a little hijinks, some mystery, and a dose of ingrediential romance–the crazier thing is, Kenny Gould pulls it off. These stories are best paired with a kettle sour dosed with 'proprietary herbs.'" –Aaron Goldfarb, Hacking Whiskey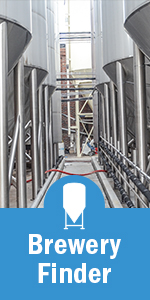 "Kenny transports audiences out of this word with his humorous short stories any beer geek would love to read." -Melis Papila, @thegirlwithbeer
"Totally different take on beer literature. If you love beer, and love story telling, then this is right up your alley." –Dom Cook, @beerkulture
"Drawing on his vast experiences in the craft beer community, author Kenny Gould takes on a myriad of trending industry topics and state of contemporary consumerism in this unexpected, comedic collection of fictional shorts. Part Willy Wonka, Part Hitchhiker's Guide to the Galaxy, readers will remain rapt as Gould guides them through the whimsical, wonderful, and wholly strange exploration of life on the Brewing Cloud." –Tanya Lawrence, @babels_cameron
ABOUT HOP CULTURE MAGAZINE
Hop Culture Magazine was started in January 2017 in Pittsburgh, Pennsylvania. Written and presented with the needs of the beer drinker in mind, the site provides readers with food and bev content from around the world. Independently operated and still headquartered in Pittsburgh, Hop Culture publishes five days per week, every week. Learn more at www.hopculture.com or on Instagram at @hopculturemag.