We couldn't be more excited to announce that we've hired Sean "Peppy" Meyer to be our full-time farmer at Jester King! We've known Peppy for a long time, and over the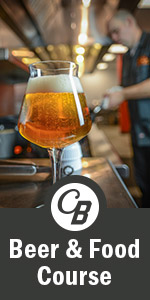 years we've developed great respect for his philosophy on humankind's relationship with nature. We know that Peppy will take the land that we've preserved and do right by it.
Peppy will live at Jester King, so he can regularly tend to our crops and livestock. He'll help us reach our long-term goal of growing fruit, vegetables, herbs, and spices, not just for our beer, but to share with the growing community around us. We also plan to use the produce and dairy from our farm to make other types of fermented foods and beverages in the future.
Here's a quote from Peppy upon becoming our farmer:
"I grew up in the woods of Virginia, building forts and such. Doesn't feel that much different, except now I'm planting trees and petting goats. Working for Jester King is a true honor because most companies in this world only care what they can pull from the soil rather than what can put back in. But here we work the land together — human, animal, and microbe — for a better tomorrow, because then there will be flowers and beer."
Again, we couldn't be more excited to have Peppy join us. He's an immensely hard worker who cares deeply about the land and how we interact with it. In the not too distant future, we look forward to opening our farm up to the public, so that you can meet Peppy and see all that he's up to!