Calling all Kaiju fans!
To celebrate the new Godzilla: King of the Monsters film, the Sigma Brewing Company in Houston Texas will be having a King Ghidorah night on Saturday June 15th. 
This Saturday evening, Sigma Brewing Company will be serving their usually delicious beer with a Godzilla theme. Owners, Nick Sorenson and Matt Peterson will be playing Kaiju movies and games all night. If this wasn't enough to get you excited, they have one more surprise to top it all off. The three performance capture actors who brought the 'False King' to life will be hanging out and drinking beer with their fans.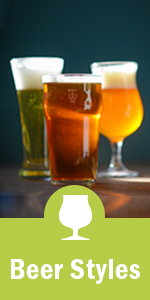 This will be a great evening filled with amazing beer, awesome people, and Godzilla lovers of all kinds.
It turns out that the Sigma Brewing Company and King Ghidorah have a long history together. Owners Nick Sorenson and Matt Peterson went to college with the right head of 'Monster Zero', Alan Maxson and he has been the guinea pig of their beer since 2007.
Back in 2017 Maxson even voiced their first internet commercial (https://www.youtube.com/watch?v=jDkSYicqy1s) shot by Drew Buerhaus (https://vimeo.com/drewbuerhaus).
If you love beer and Godzilla movies, come on out and hang with your favorite 3-headed dragon.
Follow all of them on Social Media before you arrive:
Sigma Brewing Company – https://www.instagram.com/sigmabrewing
Alan Maxson: King Ghidorah's Right Head – https://www.instagram.com/monster_maxson
Jason Liles: King Ghidorah's Center Head – https://www.instagram.com/thejasonliles
Richard Dorton: King Ghidorah's Left Head – https://www.instagram.com/richarddorton
Sigma Brewing Company has not designated a time frame for 'The King' to arrive or depart. The three actors will arrive sometime in the evening when they are ready for a cold pint after a long day at the Houston Pop Culture Expo (inside of Anime Matsuri). Sigma Brewing Company requests all guests of the tap room to be respectful of the actors and do not ask for autographs while they are there. If you would like an autograph, please visit them during the day at the convention. Thank you in advance.