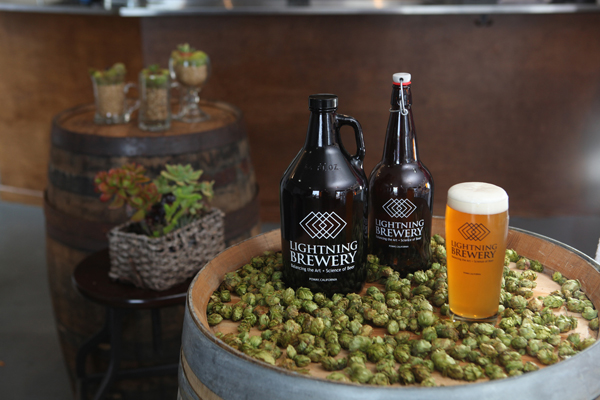 Lightning Brewery Reinvents as Nano Brewery
POWAY, CA | Lightning Brewery, Poway's original craft brewery renowned for its German-style lagers and ales since 2006 celebrated its foray into nano brewing with a grand reopening event on April 19, 2018 at the Lightning Brewery tasting room and biergarten, 13200 Kirkham Way, Suite 106, Poway, CA 92064.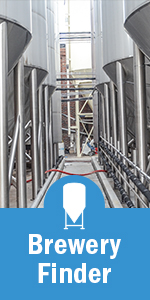 By scaling back the operation from a 1,500 bbl to a 100 bbl production brewery, Lightning now offers artisanal small-batch beers in constant rotation alongside award-winning legacy lagers and ales such as Elemental Pilsner, Thunderweizen Ale, Black Lightning Porter, and Electrostatic Ale. Notably, Lightning's Old Tempestous Ale was judged "best beer in California" by winning the Best of Show award at the California State Fair in 2012.
"Our new business model gives craft beer lovers a chance to taste and take home fresh, experimental beers that are only available in limited quantities and only at the Poway, California tasting room and biergarten," said Lightning Brewery President Jim Crute. "Gone are the days of Lightning at the local grocery store; now folks can stop in to the tasting room for a beer and fill up growlers to take home their favorites. this ensures our beers are at their freshest and ensures enjoyment." Lightning's small-batch creations to date have included a fig-honey wheat beer aged in wine barrels, and a pale ale fermented with Riesling grape juice. Future plans call for a pomegranate saison with fresh fruit and hints of ginger, peach Thunderweizen, more fruit-centric wheat beers, and new IPAs.
Look for the new Lightning Brewery logo on signage, coasters, glasses, growlers, and T-shirts. "I wanted to respect the legacy of the 12-year-old brewery by utilizing portions of the original diamond-shaped logo," said Leslie Reilly, owner of Lilac Design Studio, who designed the updated logo. " The modernized new look reflects the scientific precision and artistic care of Jim's beer-making ability."
Check facebook and lightningbrew.com for more details.
TASTING ROOM & BIERGARTEN HOURS: Wednesday + Thursday, 4-8 pm; Friday + Saturday, 1-8 pm; Sunday, 1-6 pm.
Contact Info
Company: Lightning Brewery
Contact: Jim Crute
Email: james.crute@gmail.com