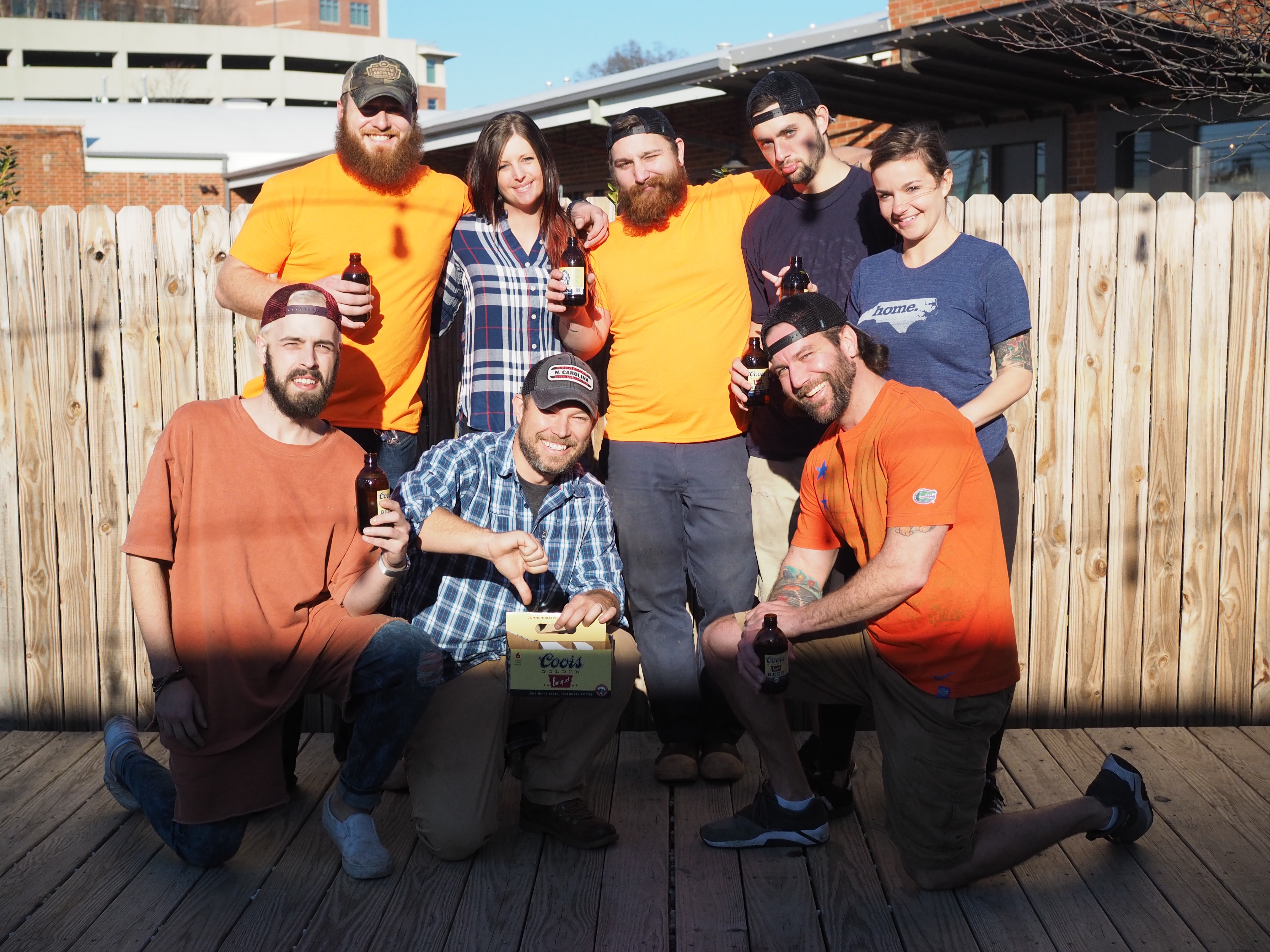 Lone Tree Brewing Company and Sycamore Brewing Announce Super Bowl Wager
LONE TREE, CO — Lone Tree Brewing Company in Lone Tree, Colorado and Sycamore Brewing in Charlotte, North Carolina have made a friendly bet on Super Bowl 50.
The brewery in the losing state has to take photos of their staff drinking Coors Banquet while wearing Bronco colors or Panther colors.  The losing team will also donate an agreed upon amount to either the Colorado Horse Rescue or the Panther Rescue to honor the team mascots. Finally, the winning team will ship a case of beer to the losing team to drown their sorrows.
For more information about this wager, photos of the losing team, or any other information feel free to contact RadCraft at coop@radcraftbeer.com.
Update: Sycamore Brewing held up their end of the bargain. The photo here is the brew crew in Broncos colors.
ABOUT LONE TREE BREWING COMPANY
Lone Tree Brewing Company is a European-style craft brewery and tasting room located in Lone Tree, Colorado near Park Meadows Mall. Opening Lone Tree Brewing Company in 2011 meant much more to its owners than just serving beer. To them the brewery is about creating a community atmosphere where people who share their excitement in the science, experimentation, and development of a handcrafted beer can feel right at home.
Lone Tree Brewing Company is located at 8200 Park Meadows Drive, Suite 8222. Visit the brewery online at lonetreebrewingco.com. Like the brewery on Facebook at facebook.com/LoneTreeBrewingCo, follow the brewery on Instagram @lonetreebrewingco, or tweet to the brewery on Twitter @lonetreebrewing.
Contact Info
Company: RadCraft
Contact: RadCraft
Email: coop@radcraftbeer.com