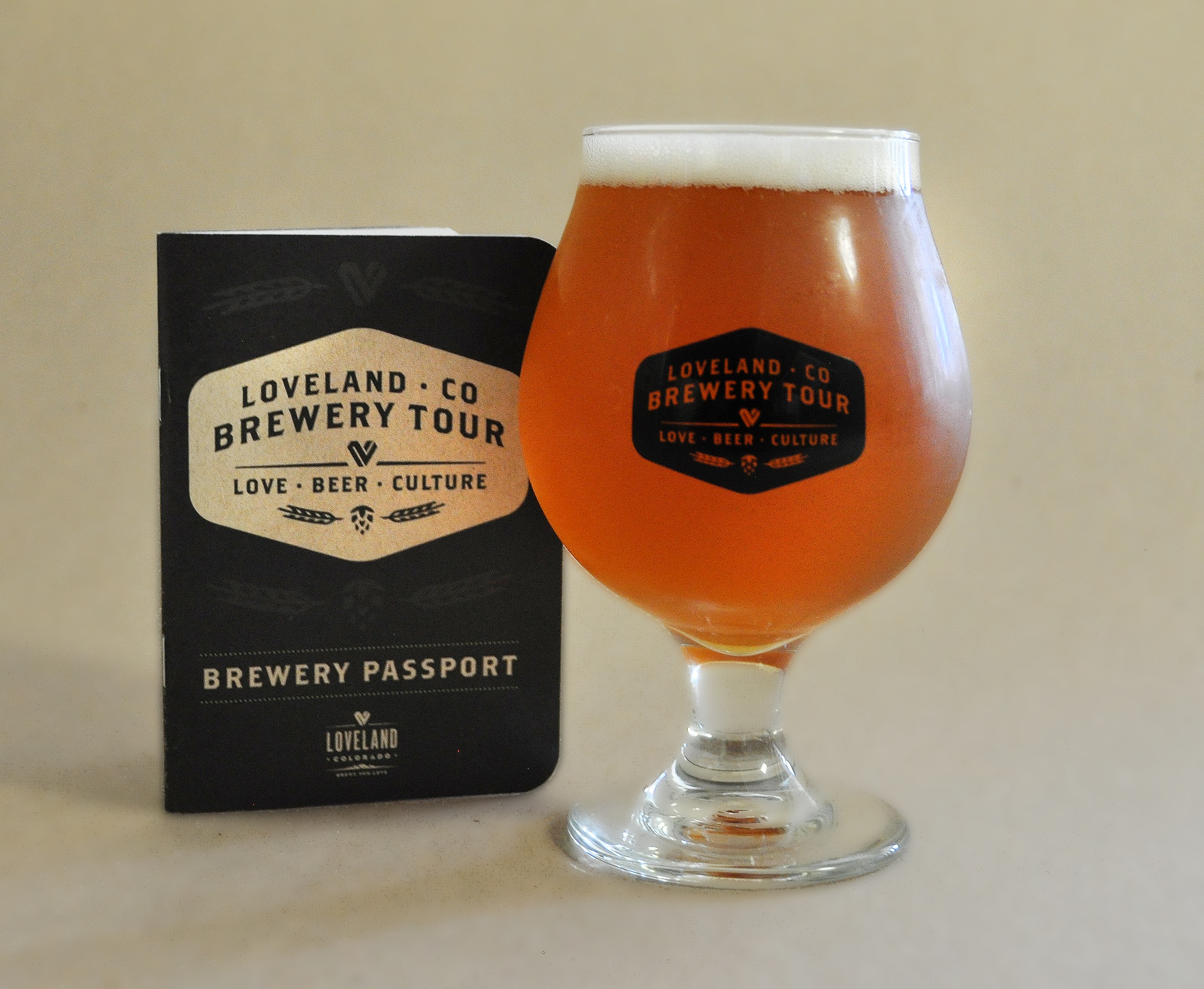 Loveland, Colorado Launches Beer Brand, Free Craft Beer Passport
Loveland has launched a craft beer brand and free beer passport program, creating an all-encompassing craft brewery experience that highlights the best Loveland has to offer. The new brand and tagline, "Love. Beer. Culture." highlight themes amongst the city's tourism assets. As one of Colorado's only free beer passport programs, Loveland's passport provides deals to most of Loveland's breweries, as well as the opportunity for participants to take home a commemorative Loveland-branded glass or T-shirt.
"Loveland's craft beer scene launched in 2010 with the opening of Grimm Brothers Brewhouse and our city has quickly become established as a beer destination, enhancing opportunities for visitors," said Cindy Mackin, visitor services coordinator for the City of Loveland. "This project is an incredible opportunity for us to partner with our breweries to showcase their brews while supporting our goals of promoting Loveland as a craft beer destination. We've been getting the recognition, but this adds more opportunity for us to celebrate Loveland's unique and award-winning beer culture."
The new brand and passport program bring together Big Beaver Brewing Co., Big Thompson Brewery, Buckhorn Brewers, Crow Hop Brewing Co., Grimm Brothers Brewhouse, Loveland Aleworks, Rock Bottom Brewery, Verboten Brewing and Visit Loveland, part of the City of Loveland's Economic Development office, to promote the city's beer scene. As Loveland tourism ambassadors, breweries will take branded collateral to craft beer events throughout the U.S. to promote Loveland. The passport program is a way for visitors and residents to celebrate Loveland beer and support local breweries while they are in town.
This isn't the first time that Loveland's breweries have worked together. Many breweries have had collaborative relationships for years –  working together to launch special collaboration beers, helping new breweries launch and jointly generating opportunity for all breweries.
"It's been a pleasure to partner the local brewing community with the Loveland's tourism program to create the Loveland Brewery Passport and brand, said Russell Fruits, vice president of Grimm Brothers Brewhouse. "Being able to introduce such a wide variety of guests to Loveland's award-winning breweries is an exciting opportunity. We hope this encourages people to slow down, take some time, and enjoy a pint or two of locally crafted beer."
How the Loveland Beer Passport Works
Visitors can pick up their free craft beer passport during normal business hours at the Loveland Visitors Center, 5400 Stone Creek Circle, Loveland, CO 80538, or simply head to one of the participating breweries. Once visitors have their free passport, their self-led beer tour begins with buy one get one free specials at seven participating breweries. Once passports are filled with stamps, participants can turn their booklet into the Loveland Visitors Center for a commemorative Loveland beer glass or T-shirt.
Participants must be 21-years-of-age or older to complete the passport. Safety is our highest priority. Please drink responsibly.
For more information and to plan your Loveland craft beer tour, visit the new website LoveBeerCulture.com.
Contact Info
Company: Visit Loveland Colorado
Contact: Nicole Yost
Email: nicole@fynpr.com