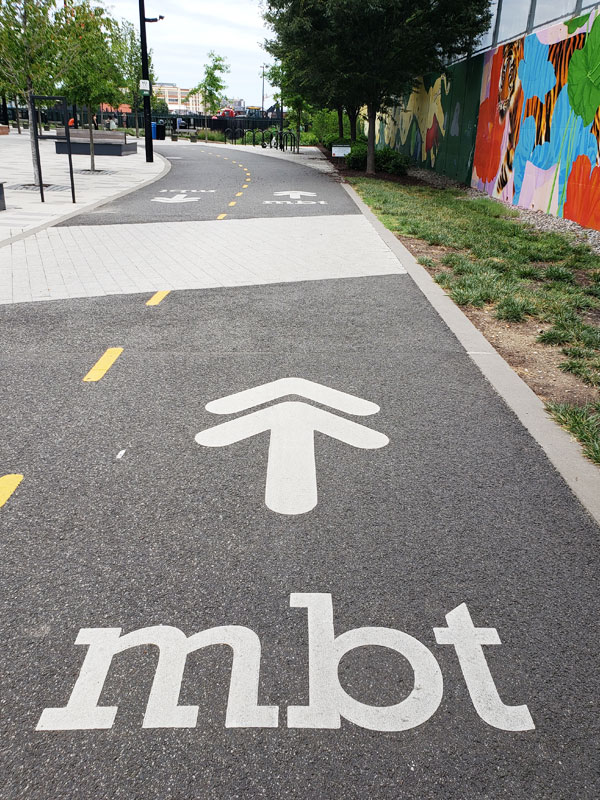 Washington, D.C., might be known for its politics, but locals know it has a strong craft beer scene. In May 2022, the city gained its first beer trail. The trail's success shows how breweries and bars can partner with other organizations to create a destination and drive business.
Recognizing an Opportunity
In Summer 2021, metrobar partners and owners Jesse B. Rauch and John K. Groth noticed groups were arriving at the bar via the city's Metropolitan Branch Trail (MBT), an eight-mile-long paved trail for bicycles, pedestrians, and scooters. Groups were navigating the MBT for their own beer crawl—enjoying the trail and visiting some breweries and bars along the way. Rauch and Groth saw the potential to create something more official.
They reached out to some neighborhood breweries and bars to float the idea by them, including City-State Brewing Company. City-State had opened in June after years in planning, and CEO James Warner had talked with the metrobar owners in the months before opening the brewery. When he heard their idea, he was excited.
"For a new business, you're out at sea and it's nice to see other ships that are sailing in the same direction and smoothing out some sailing for you," says Warner.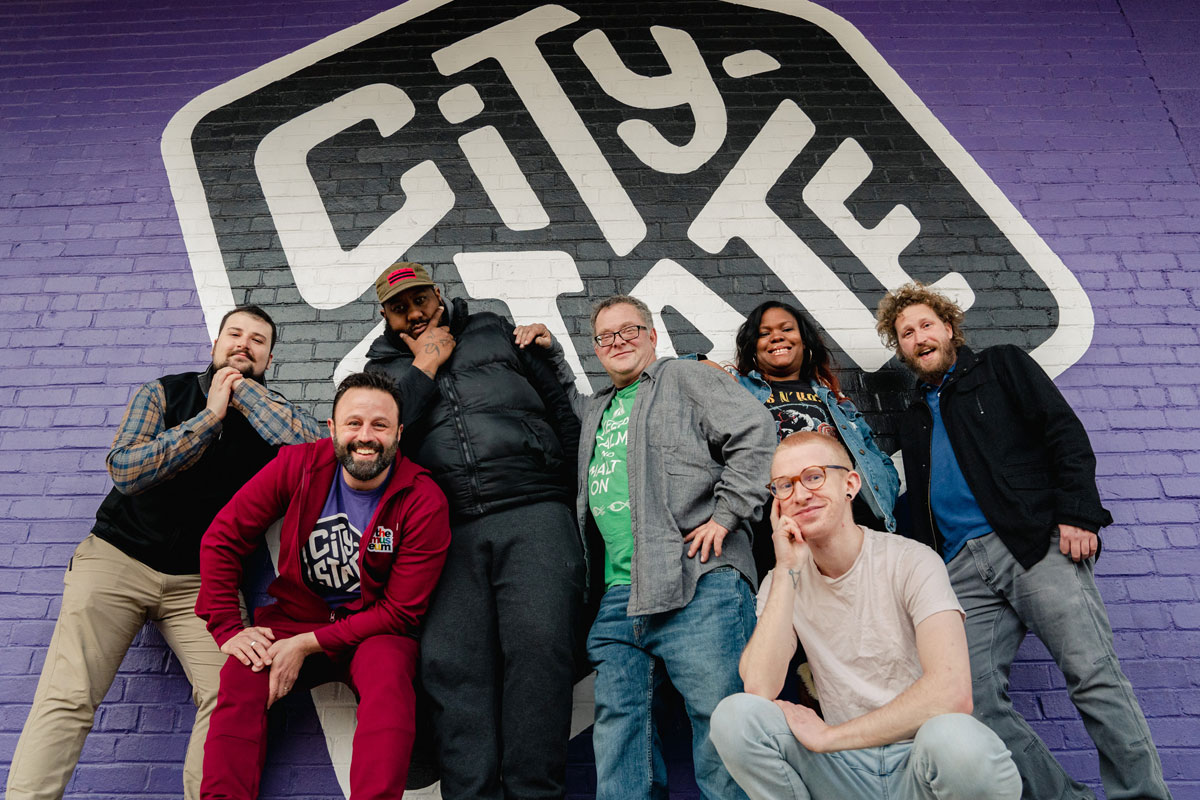 Finding Help
Metrobar and City-State are located near the 35-block neighborhood called NoMa, short for "North of Massachusetts Avenue," through which much of the MBT runs. In September 2021, Rauch contacted the NoMa Business Improvement District (BID), a nonprofit organization created by the D.C. government to be a steward and champion of the neighborhood. Metrobar had rallied interest from other breweries and bars, and everyone was hoping NoMa BID could help.
"Part of our work involves bringing people to the neighborhood," says Maura Brophy, president & CEO of NoMa BID. "When the beer trail idea came to us, it was completely aligned with our mission. We recognized it could put NoMa on the map and draw people to neighborhood businesses."
NoMa BID staff got to work right away, aligning with metrobar to recruit businesses based on proximity to the bike trail. They assembled seven participants—three breweries and four bars—along a 2.2-mile section of the MBT.
Another participating brewery is Red Bear Brewing Co. Bryan Van Den Oever, Red Bear co-owner and director of marketing & events, says NoMa BID has been a huge resource to the brewery and was critical to connecting the businesses and getting the beer trail off the ground. "NoMa BID knows everyone," he says. "They have the pulse on the whole community."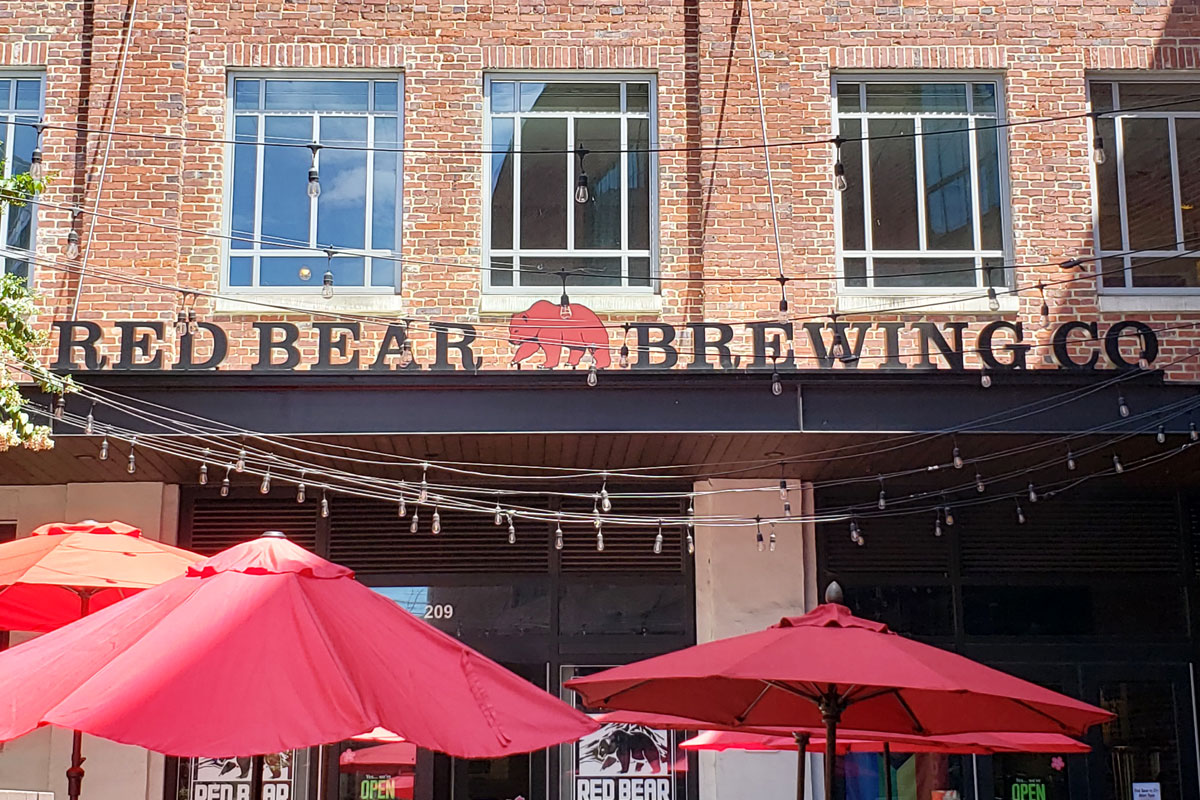 Brophy's team researched technology options to package the trail and allow people completing it to confirm their visits to each of the participants. NoMa BID selected Bandwango's user-friendly, online passport program for the trail. There's no app to download, and NoMa BID can customize and design the passport and access the data. Bandwango also offered expertise from similar trails they developed, including an ale trail in Bucks County, Pa.
Each brewery and bar can determine its own offerings, such as discounts, based on their business model and point of sale system. People check in at each participating location using the passport and can take advantage of any trail specials available. After participants check in at all seven locations, NoMa BID rewards them with a Metropolitan Beer Trail-branded T-shirt. Brophy's team initially ordered 300 shirts and quickly purchased 300 more due to the trail's success.
Launching the Trail
NoMa BID focused its marketing on social media and word of mouth. They also worked with influencers, offering them T-shirts and stickers. The breweries and bars promoted the trail through their own public relations, online, and onsite channels.
The Metropolitan Beer Trail launched on May 14, and 1,061 people signed up for the passport the first weekend. On the first day alone, 240 people completed the entire trail. Metrobar logged record sales that first day, and other participating locations were packed.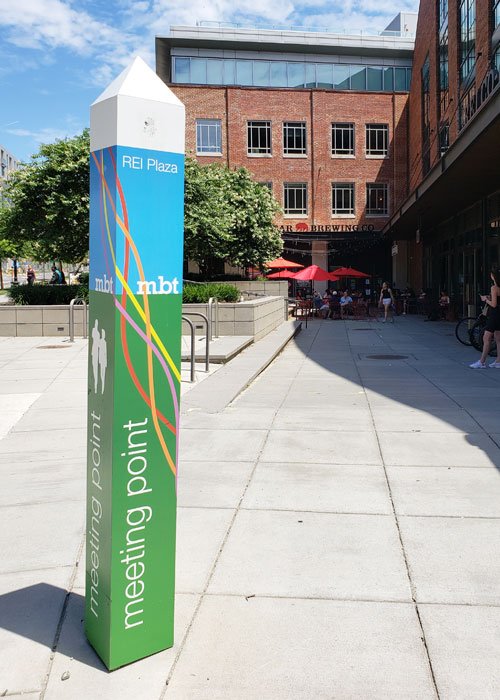 "We knew it was going to be big, but we've been blown away how the community has embraced this and is using the trail so far," says Brophy.
People can complete the trail at their own pace—whether it's over a day, week, month, or season—however many times they want. NoMa BID and the participating businesses all hope it encourages people to visit and return.
Some of the most effective outreach was an article in the Washington Post, published less than a week after the trail's launch. "We think that was an important and big opportunity to introduce the trail to people outside of the neighborhood," says Brophy.
She believes the beer trail could be a major destination for people visiting D.C. Her team plans to work with hotels and tourist offices to notify visitors about the trail. They also have plans for advertising. Marketing plans are a mix of hyperlocal, regional, and national promotions.
NoMa BID and the participating breweries and bars view this as just the beginning and hope it will grow. They're working together on new ideas to attract more people and gain their return business. There's also a new brewery in development near the trail that could be added.
Extending the Connection
Rauch and Groth are already talking with breweries and distilleries in other D.C. neighborhoods who want to replicate the Metropolitan Beer Trail's success. They encourage other businesses to connect with each other. "Don't be afraid to reach out to your fellow businesses," says Rauch. "Coming together—especially in light of everything that's going on in the world—is important. Maybe that one partner does something different than you and you can each help each other."
Van Den Oever recommends beer trail locations remain in regular communication with whomever is organizing it as well. "Make sure everyone is clear on expectations and knows the process," he says. "NoMa BID kept us all in line and moving forward."
Participating locations have their own individual relationships with each other, but NoMa BID distributes a monthly email to keep them all connected, share information, and engage them in conversations around questions or specific issues. Sometimes participants will pose questions to the group.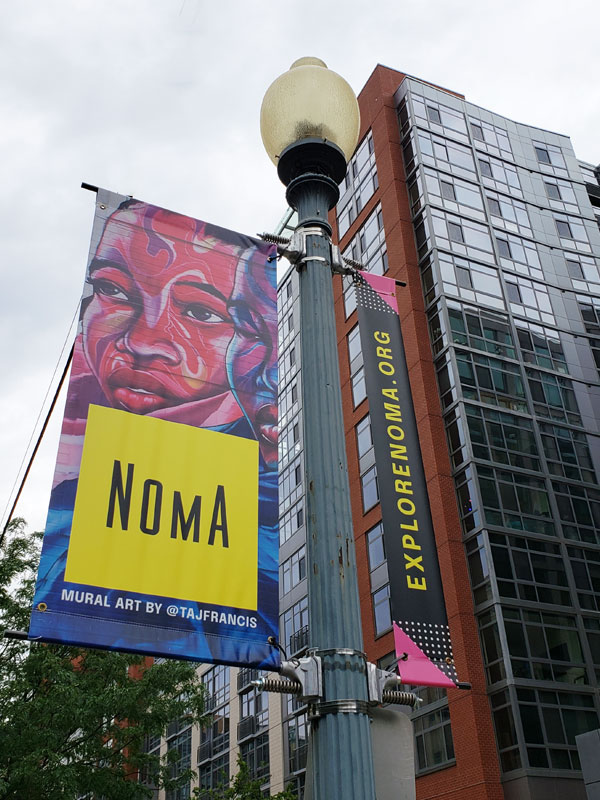 Another key piece of advice that Van Den Oever, Rauch, Groth, and Warner all offer is having one entity manage the trail. Some believe the trail wouldn't have been possible without NoMa BID's involvement.
"Find a sponsoring partner who will view this as a way to bring retail, foot traffic, and prosperity to an area, and can facilitate you and others as a destination and generate economic prosperity," advises Warner. "Right now, the trail is operating without much involvement from us, which is perfect."
Proximity of participating locations is also important. Brophy says having a critical mass of establishments near each other makes the trail feel achievable.
"There are lots of ways to think about a brewery as not just coming to a facility," says Warner, "but also coming to a neighborhood or an area and how that can be connected to other businesses. We can all work together to draw people in and grow the size of the pie."