CHICAGO, IL — Carving out a distinct niche and international acclaim in the brewing industry for applying a chef's mindset to the brewing process, Moody Tongue reveals that it will open doors to two new restaurants in the new brewery facility at 2515 S. Wabash led by Chef Wentworth. The Dining Room at Moody Tongue will feature a 25-seat, beer-focused fine-dining restaurant with a 10-course tasting menu. They will also launch The Bar at Moody Tongue, a brand-new iteration of Moody Tongue's tasting room with expanded culinary options that push far past the notorious oysters and chocolate cake menu that the Pilsen location has become known for.
JARED + JARED: Friends for years, the pair first collaborated on a custom beer while Wentworth was serving as executive chef of Longman & Eagle (7-time Michelin-star recipient) and Rouben was brewmaster at Goose Island Beer Company. Wentworth is no stranger to pairing high-quality food with beer of equal caliber, as demonstrated during his time as executive chef at Dusek's Board & Beer, a beer-centric restaurant located within historic Thalia Hall in Pilsen. Here, he garnered a Michelin star in 2016 and 2017, making Dusek's one of the first beer-centric restaurants in the nation to receive this prestigious ranking. When the expansion for Moody Tongue and the new restaurants began to become a reality, Rouben tapped Wentworth for his culinary expertise and they embarked on a two-week research and development trip to Belgium and France to further solidify their relationship on a personal and professional level.
"We have a shared love for premium ingredients that are luxurious and indulgent. Having that same mindset towards food is complementary to what we do with beer at Moody Tongue," says Rouben.
"I haven't seen any other brewer take the quality and dedication to his craft like Jared Rouben does. It's really inspiring as a chef," says Wentworth. "The creative osmosis between us just flows and together we are pairing food and beer at a higher level than arguably anyone has done before. Expect the menus at both spaces to be playful and not take themselves too seriously, because while I love fried chicken, I love fried chicken and foie gras butter even more."
"It's always been our intention to expand the culinary offerings at Moody Tongue, but we wanted to focus on building the brand and increasing beer production first," says Rouben. "Now after five years, with the new venue and help of Jared Wentworth, we will finally have the capability to move forward with our vision. It's exciting for me to work with someone of his skill-level and refined palate, which allows me the opportunity to continue to learn as well. When does a brewmaster ever have the opportunity to sit down with a chef this talented and work together like this?
THE DINING ROOM AT MOODY TONGUE, AN EARLY PREVIEW: At The Dining Room, an intimate 25-seat venue, guests will experience a hyper-seasonal, refined 10-course tasting menu of elevated dishes with global influences drawn from Wentworth's travels. Look forward to dishes such as king crab served with cheung fun noodles, soybeans, peanut and XO sauce paired with a Sour Watermelon Saison. To complement Wentworth's unique offerings, Rouben will offer innovative presentations of beer pairings (some of them exclusively designed for the tasting menu) through manipulation of temperature, quantity, verticals, tinctures and more. The duo aims for guests to feel comfortable, satiated, and to leave with a good buzz.
THE BAR AT MOODY TONGUE, EARLY PREVIEW: In contrast to The Dining Room, The Bar will offer a more casual vibe with a la carte menu items. Veering away from the often cold and stereotypical industrial format found in brewery tasting rooms, expect the same high design by Chicago design firm Mo Faux Studio, which put the previous Moody Tongue Tasting Room on the map. Wentworth will demonstrate his versatility as a chef who has mastered various types of cuisine with elevated bar offerings that range from everything such as fried chicken served with maque choux, griddled corn cakes and foie gras butter, to Tunisian spiced romanesco with beluga lentils, onion ragout, dill-infused raita and Moroccan oil. Each dish will come with suggested beer pairings that have been expertly selected between Rouben and Wentworth from one of The Bar's 16 taps or specialty bottle options. Moody Tongue's perennial beers including the Sliced Nectarine IPA and Steeped Emperor's Lemon Saison will continue to be served, alongside a number of offerings from their specialty beer programs — such as whiskey barrel-aged beers, the Farmers Market Series and Sour Series, with even more new beers to come thanks to the increased space that the facility provides to launch additional offerings. Longtime Moody Tongue fans will be pleased to hear that The Bar at Moody Tongue will continue to serve fresh oysters and their infamous 12-layer German chocolate cake.
More details to come on The Bar and The Dining Room at Moody Tongue in the coming weeks. Additional information on Moody Tongue Brewing Company and Wentworth can be found below.
ABOUT MOODY TONGUE BREWING COMPANY: Founded in 2014 in Chicago by cousins Jared Rouben (President & Brewmaster) and Jeremy Cohn (CEO), Chicago's Moody Tongue Brewing Company is built on the philosophy of culinary brewing, appealing to those with a discerning palate—or as Rouben describes, a "moody tongue." A graduate of the Culinary Institute of America in New York and the Siebel Institute of Technology—one of the world's leading beer schools founded in 1900—Rouben worked in Michelin-starred kitchens including the Martini House in Napa Valley, California and at Thomas Keller's Per Se in New York City before beginning to brew. Utilizing his extensive culinary background and brewing education, Rouben approaches brewing with a chef's mindset, carefully creating balanced beers that encompass layers of flavors and aromatics using three principles — sourcing high-quality ingredients, understanding how best to handle ingredients, and knowing when and how they should be incorporated during the brewing process. Each year, the brewery offers six perennial beers, such as the Sliced Nectarine IPA, Steeped Emperor's Lemon Saison, and Caramelized Chocolate Churro Baltic Porter as well as a selection of limited release beers and wine or whiskey barrel-aged beers. The distribution of Moody Tongue beers focuses on culinary markets throughout the United States with a presence in major cities including Chicago, Las Vegas, Charleston, Houston, Atlanta, Asheville and more across nine states, as well as internationally across China in cities like Shanghai, Beijing and Hangzhou. In 2016, Moody Tongue Brewing Company expanded to open The Tasting Room within a 125-year-old abandoned glass warehouse in Chicago's Pilsen neighborhood. The venue serves a menu of both year-round and limited-release beers in an intimate mid-century modern space showcasing a library, which houses the largest collection of beer books in the country. The stylish space quickly garnered critical acclaim and three years later, Moody Tongue's Tasting Room earned the 2019 Jean Banchet award for "Best Bar". Later in 2019, Moody Tongue began moving operations to an entirely new 25,800 sq. ft. space in the city's South Loop. The large-scale expansion, located at 2515 S. Wabash, will immediately double the brewery's current production capacity and will house two all-new dining concepts this summer — a casual, à la carte tasting room, The Bar at Moody Tongue, as well as upscale, intimate restaurant, The Dining Room at Moody Tongue led by nine-time Michelin-starred Chef Jared Wentworth. For more information, please visit  www.moodytongue.com, call 312.600.5111 or find them on social media @moodytongue.
ABOUT EXECUTIVE CHEF JARED WENTWORTH: A rocker at heart, nine-time Michelin starred chef Jared Wentworth fell into cooking at a young age as a means to support his traveling musical career. With the arrival of his first son, he shifted his focus to working as a chef full-time and continued this path for the next 25 years. A graduate of Kendall College, Wentworth's early career was spent in a number of former critically-acclaimed Chicago restaurants including Tizi Melloul and the kitchens of legendary chefs David Burke and John Hogan at Park Avenue Cafe. He credits the late great Keith Korn, whom he worked with at Chicago restaurant Gordon, for shaping his unique cooking style to transform classics into modern creations. When the opportunity came to open Quinn's Pub with restaurateur Scott Staples, he moved to Seattle to helm the restaurant as executive chef for five consecutive years.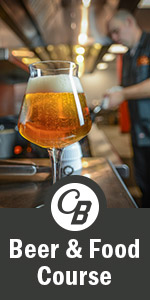 In 2010, he returned to Chicago, as the opening executive chef at Longman & Eagle, co-operated by hospitality collectives 16" On Center and Land & Sea Dept. in Logan Square, earning the neighborhood hot spot a prestigious Michelin star in their first year and thereafter holding this ranking from 2011-2017. Wentworth went on to open additional concepts Dusek's Board & Beer in Pilsen, The Promontory in Hyde Park and later, Saint Lou's Assembly & MONEYGUN in the West Loop as chef/partner with 16" On Center, earning another Michelin star for Dusek's in both 2016 and 2017. In January of 2017, he accepted the position of culinary director for Heisler Hospitality and worked to re-concept Wicker Park's Trencherman restaurant into Trench for which he received a three-star review from Chicago Tribune food critic Phil Vettel. Eager to return to the kitchen and be a part of its inherent camaraderie once more, Wentworth resigned from his role as culinary director to resume work as executive chef with highly-regarded chef and restaurateur Mathias Merges (Billy Sunday, Yusho). Together they opened the bi-level cocktail bar and restaurant Mordecai in the heart of Wrigleyville in 2018, again gleaning a three-star review by Vettel.
As long-time friends and past collaborators at Goose Island Beer Company as part of the Chefs Collaboration Series, Wentworth and Moody Tongue President and Brewmaster Jared Rouben always hoped to one day work together in a greater capacity. When Rouben and his business partner, CEO Jeremy Cohn, decided to move Moody Tongue's operations into Chicago's South Loop neighborhood to expand production and build out a new tasting room and restaurant, Rouben asked Wentworth to come aboard as executive chef of the new concept. The two traveled through France and Belgium to conduct research and development for two menus— a tasting and a la carte— that focus on one essential concept: food and beer pairing at the highest caliber. The Bar (casual) and The Dining Room (fine dining) at Moody Tongue will exhibit the endless possibilities of expertly crafted pairings cultivated from over two decades of experience brought to the table by Wentworth and Rouben. With an aim to provide elevated dishes with global influences drawn from his travels in a format that is fun and unpretentious, Wentworth's 10-course tasting and a la carte menus will unite beer and cuisine in an unprecedented, interactive way.