Mike Hess Brewing Holds Fundraiser for Pediatric Cancer Research
Mike Hess Brewing will be holding a fundraiser at their North Park location on May 25th, 2019 from 2:00pm to 6:00pm benefiting St. Baldrick's Foundation, with a goal of raising $100,000—their single largest philanthropic effort to date.
The beneficiary is St. Baldrick's Foundation— an organization that has a singular focus on funding research to find cures for Pediatric Cancer. Each year, they facilitate dozens of head-shaving events around the country and have funded more than $250 million since they began in 2005. Organizations like St. Baldrick's exist because only 4% of the entire cancer budget spent by the US Federal Government goes to research pediatric cancer, yet cancer is the #1 disease killer of kids under 19.
This cause is particularly near and dear to the Hess family because 12 year old Keely, daughter of Mike and Lynda Hess, was diagnosed with Osteosarcoma, a rare form of bone cancer. On August 3rd, 2018, they became one of the 49 families in the US that day to find out their child had cancer. Nine days later, Keely started the first of what will be 18 rounds of brutal chemotherapy. Over the past 9 months, she has undergone 3 major surgeries, including multiple skin grafts and the amputation of her left leg above the knee and even spent 13 days in a coma following one of the surgeries. She has two remaining rounds of chemo and is getting fit for a prosthetic leg.
The sad fact is that the treatment for Osteosarcoma and many of the 12 Pediatric Cancer types has not changed in 35 years, due largely to the lack of funding for research.
On May 25th, Mike Hess Brewing is helping to close the funding gap. Twenty-four people, including MHBs staff, patrons, and others members of the tight-knit North Park and greater San Diego community, including Mike and Lynda Hess themselves, will be shaving their heads to raise money and awareness for cancer research through the event. The barbers of Mister Brown's Barber Shop, another North Park business, are donating the barbers and shavers. Participants and attendees of the event can donate with cash or card to this worthy cause in person and online at https://www.stbaldricks.org/events/MikeHessBrewingShavesCancer.
Mike Hess Brewing North Park is located at 3812 Grim Ave, San Diego, CA 92104.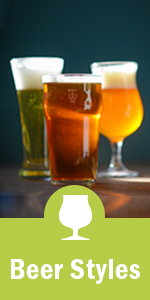 About St. Baldrick's Foundation As the largest private funder of childhood cancer research grants, the St. Baldrick's Foundation is leading the charge to take childhood back from cancer. St. Baldrick's funds some of the most brilliant childhood cancer research experts who are working to find cures and better treatments for all childhood cancers. Kids need treatments as unique as they are – and that starts with funding research just for them. Join us at StBaldricks.org to help support the best childhood cancer research, no matter where it takes place.
About Mike Hess Brewing Mike Hess Brewing is one of the premier craft breweries in San Diego. Established in 2010 as the regions first nano-brewery, they have grown to the 21st largest in the state, with five locations and two brewhouses. All of their tasting rooms and brewery locations are family and dog-friendly and feature a broad array of award-winning ales and lagers. Their recently opened Imperial Beach biergarten is their first to feature an on-site kitchen and is the largest beach-side biergarten in San Diego County. They have built their reputation on both their philanthropic endeavors and bringing people together over great beer.
Contact Info
Company: Mike Hess Brewing
Contact: Ryan Peek
Email: ryanpeek@hessbrewing.com