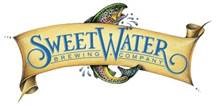 Sweetwater Brewing Co Announces Distribution to NYC, Connecticut and Central Pennsylvania
Southeast's Largest Craft Brewery Begins Flowing in New Jersey & New York (September), Western Connecticut (November), Philadelphia Area & Central PA (November)
ATLANTA (September 9, 2015) – SweetWater Brewing Company continues to drift on up the East Coast with launches this fall in New York City and Connecticut.  In June, the brewery announced distribution into Northern New Jersey with Peerless Beverage Company (September) and the Philadelphia area with Muller Inc (November) – the northeastern market development continues with Manhattan Beer Distributors in New York City (September), Star Distributors and A. Gallo & Co. in Western Connecticut (November), and Wilsbach Distributors in Central Pennsylvania (November).
"Our team couldn't be more stoked to introduce SweetWater to more folks in the northeast," says Jeff Chassner, Director of New Market Business Development for SweetWater Brewing Co.  "We spent significant time identifying and getting to know the best fit for partners in each market, and are confident that these distributors are going to help us make a big, SweetWater-style splash in each city."
"Welcome to one of the most exciting markets in the U.S., SweetWater," says Rob Mitchell, Vice President of Craft, Wine and Spirits for Manhattan Beer Distributors.  "The buzz is already building about this great brewery entering the Manhattan market – we're hearing from retailers and bars that consumers have been asking for SweetWater for a while, and we're thrilled to be the team to deliver it to them."
"We, at Star Distributors and A. Gallo & Co., are very excited to be partnering with SweetWater Brewing Co. to bring their tasty brews to the residents of Western Connecticut," says Peter Gallo, Vice President of Star Distributors.  "We have worked together to create some great plans to bring SweetWater's brands and culture to life in our market and can't wait to get started!"
"Central Pennsylvania has an avid craft fan base, and the culture and commitment to quality that SweetWater embraces at their brewery will definitely resonate within our craft beer community," says Jess Horn, Craft Brand Manager for Wilsbach Distributors.
Ranked among the nation's Top 20 craft breweries in sales by volume according to the Brewer's Association, SweetWater is touted as one of the fastest growing craft brands in the country. Locals will spot the brewery's iconic rainbow trout tap handles and bottle/can packaging flowing throughout their respective areas this fall.  Folks can follow the brewery's main Facebook page and individual market pages, where complete lists of launch and sampling festivities will be featured in the days and weeks prior to each launch.
To learn more about SweetWater Brewing Company and its full lineup of brands, visit www.sweetwaterbrew.com.
###
MEDIA CONTACT: Tucker Berta Sarkisian | Talking Head | tucker@sweetwaterbrew.com | c. 404.337.1062
SweetWater Brewing Company is an Atlanta-based craft brewery living by the motto "Don't Float the Mainstream!" The award-winning lineup of year-round beers includes SweetWater 420, IPA, Take Two Pils, Hop Hash, Blue, and Georgia Brown. SweetWater also features a catch and release series of beers available on a limited basis throughout the year including an experimental, one-time-only Dank Tank series as well as barrel-aged and wild ales in the Cork & Cage series. SweetWater Brewery – located at 195 Ottley Drive in Atlanta – is open for tours every Wednesday, Thursday and Friday from 5:30 – 7:30 p.m. as well as Saturdays and Sundays from 2:30 – 4:30 p.m. For more information about SweetWater Brewing Company, please visit www.sweetwaterbrewing.com. Hang out with your social thang out and follow SweetWater Brewing Company on Twitter/ Instagram @sweetwaterbrew, or become a fan on Facebook at facebook.com/sweetwaterbrew.
Contact Info
Company: SweetWater Brewing Co.
Contact: Tucker Berta Sarkisian
Email: tucker@sweetwaterbrew.com