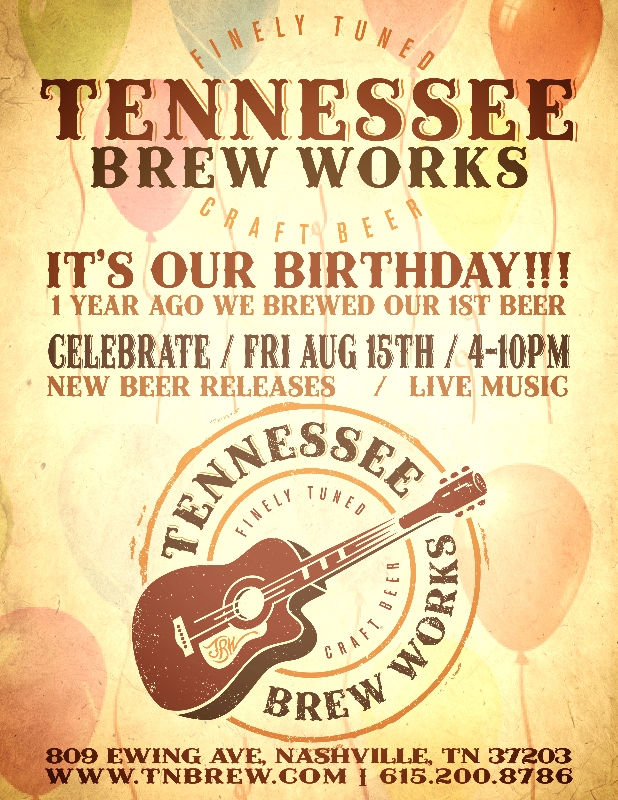 Tennessee Brew Works: 1st Birthday!
On August 18th, 2013, in Nashville, Tennessee, we brewed our 1st beer on our shiny new system. It's been quite a journey, full of trials and tribulations. After this first leg of our journey we can simply say that we are truly grateful for the privilege of making beer for a living!  So, come join us at the TapRoom Friday, August 15th, to celebrate our very 1st birthday!
We'll have a few new beer releases, including our Tennessee Brew Sessions blonde and a few specialty beers we are loosely nicknaming "Sour Roses" and "Country George".  Of course, we'll have live music as well!
Doors will be open from 4-10PM.
Contact Info
Company: Tennessee Brew Works
Contact: Christian Spears
Email: info@tnbrew.com