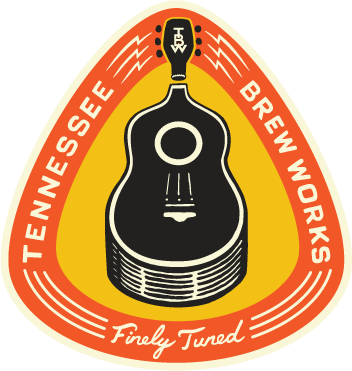 Tennessee Brew Works Opens for Lunch
NASHVILLE, Tenn. – Tennessee Brew Works lunch will now be served at their Taproom, 809 Ewing Ave. in Nashville beginning Aug. 2 from 11am to 2pm each day. The Taproom's new hours are from 11am to 10pm Monday through Saturday, and 11am to 8pm on Sundays. Tours of the brewery will continue on Saturdays at 3pm, 4pm and 5pm and can be booked online here.
"We are seeing more and more folks come to our Taproom each day wanting to enjoy lunch and a beer," says Christian Spears, founder and owner, Tennessee Brew Works. "With the Division Street Connector opening soon, locals and tourists will be able to easily walk here from the Gulch and enjoy some great lunch choices. Our focus pairs Southern cuisine and elevated bar food utilizing craft beer as an inspiration."
Unlike most breweries, Tennessee Brew Works has a full time culinary team, Chef Jay Mitchell, who has been creating dinner offerings for Taproom fans for the last two years, as well as notable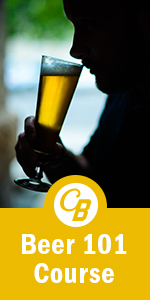 local chef Alex Leibow, who has recently joined the Tennessee Brew Works team.
Together, Mitchell and Leibow have created an exciting new lunch menu featuring the Tennessee Brew Works Signature Cheese Board, Soups, Fruit and Garden Salads, Baba Ghanoush, Tomato and Burrata, Chicken Wings, Baja Fish Tacos, Hot Frog Legs, the Five Beer Burger, BBQ Pork Sandwich, Grilled Cheese, Nashville Hot Chicken Sandwich and a PBLT. Menus items feature the finest ingredients sourced locally from partners Bobby John Bakery, Black Hawk Farms, Joyce Farms, Benton's Smoky Mountain Hams, Strange Honey Farms, Willow Farms, Woodson Ridge Farms, Sweetwater Valley Cheeses, Noble Farms Dairy Farms and the Nashville Farmer's Market. Lunch items will range from $6 to $18.
"Our staff has a special opportunity to serve beer from an award-winning brewer in Matt Simpson, while also pairing those beers with innovative food prepared by Chef Jay Mitchell. Chef Jay has put together a menu that backs some of the South's best farms," said Taproom General Manager Adam Speyer. "From these farms we source non-commodity proteins that are sustainably raised and treated ethically, without the use of hormones or antibiotics."
About Tennessee Brew Works
Tennessee Brew Works was born from a love for craft beer. A startup which began over a home-brew session, they ultimately celebrated their first professional brew in August 2013. Tennessee Brew Works is 100% owned and operated by folks in Tennessee. They are guided by their motto: "We work hard to create high quality craft beer that makes Tennessee proud. Our culture places importance on family, friends, and community, and we hope you'll be a part of it."
Contact Info
Company: Tennessee Brew Works
Contact: Christian Spears
Email: info@tnbrew.com