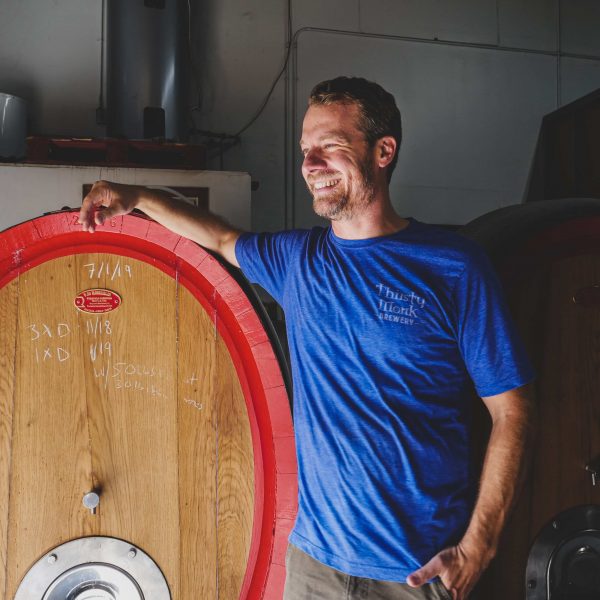 Thirsty Monk Announces the Official Launch of its Denver Barrel House, The Woodshed
DENVER, CO– Thirsty Monk, brewer of Belgian-Rooted Modern Ales and operator of world-recognized craft beer and craft cocktail bars, announces the official launch of its Denver barrel house, The Woodshed. This barrel-aging facility houses Thirsty Monk's budding sour beer and barrel-aging program led by Head Brewer, Brian Grace.
The Woodshed is home to two foudres, and a growing selection of other wine and spirit barrels. Grace is brewing black, red and golden base beers to be inoculated with wild yeast and bacteria before the addition of fruit and eventual blending and bottle conditioning. He will taste barrels individually as well as the blended variations, and is adamant that patience and forgiveness are key to producing a unique sour blend.
"Patience is required because we're making sour beer the traditional way which takes a long time for the wild yeast and bacteria to create unique and deep characteristics of aroma and flavors," says Grace. "Forgiveness is another important aspect because sometimes your barrels are not ideal, but they can develop over time if allowed to age in the wood longer. There have been a handful of barrels where I have tasted them one month and come back to them six months to a year later and they taste profoundly different!"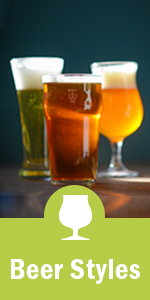 Prior to Thirsty Monk, Grace brewed at Jolly Pumpkin Artisan Ales in Michigan and Crooked Stave Artisan Beer Project in Denver; The Woodshed will be yet another mile marker for the acclaimed brewer, who has been working on building a unique house character by collecting wild yeast and bacteria from the area around the brewery and barrel-aging facility.
"What is most exciting about the project for me is that there will be a house character that I hope will be appreciated by sour beer enthusiasts," says Grace. "I am the most proud when people tell me they can identify that a beer is from a specific brewery because it holds a unique character that can only be found in beers from those cellars!"
The first release out of The Woodshed will be a pluot and blackberry Dark Strong-Based Sour. This is Grace's first barrel-aged beer that was open-top fermented at the Woodshed and aged in California red wine barrels. The sour then rests in a foudre that previously held Moscato. 
Also on the horizon for Thirsty Monk is a rebrand. In 2020, the Monk will gain a number of friends, as Thirsty Monk Brewery re-launches its core lineup of Belgian-Rooted Modern Ales with a new look and feel that brings tarot cards to life. This brand refresh showcases Thirsty Monk's soulful and intention-based culture, from innovative beer-making to community partnerships. Visitors can look forward to the introduction of can fills, specialty bottle releases, and "tarot readings" to showcase their beer flights with custom, collectible designs. 
If you have questions about The Woodshed or the beers it's currently aging, contact Chea Franz at Chea@radcraftbeer.com.
ABOUT THIRSTY MONK 
Founded in 2008, Thirsty Monk Brewery currently operates a family of brewpubs in Asheville, North Carolina (Thirsty Monk Downtown Thirsty Monk Biltmore Park), Denver, and Portland, Oregon. Thirsty Monk's award-winning, modern-rooted Belgian ales are showcased in the company's Cicerone-crafted food menus, which include beer style-centric Food Flights and beer-paired burgers. Find the company online at monkpub.com.
Contact Info
Contact: Chea Franz
Email: chea@radcraftbeer.com