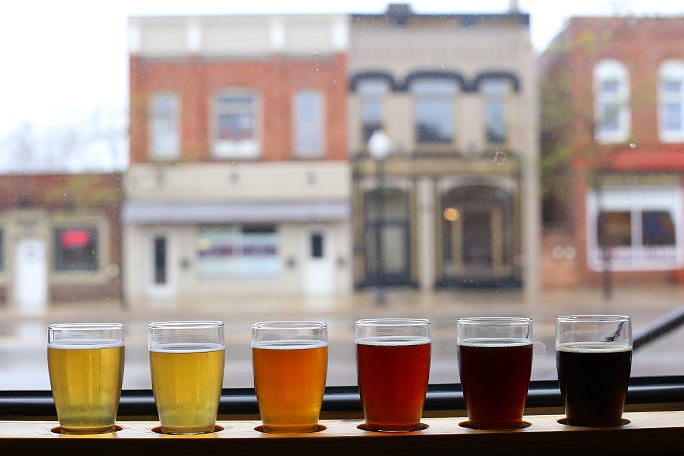 HomeGrown Brewing Offering Special Tours During ACBW
Get a FREE tour of our micro-brewery, with Homegrown Brewing's Masterbrewer John Powers and Head Brewer Joe Powers.
Celebrate American Craft Beer Week in style at our family-owned/operated microbrewery in Oxford, Michigan. Award-winning brews and great food. Go on, get down to earth.
Sunday May 20th, tours at 2pm, 3pm, 4pm, with the option of purchasing beers and flights afterwards to do tastings with the brewers.
About Homegrown Brewing
Born and brewed 10 years ago in our Oxford basement, the HomeGrown mission has always been a simple one: Opening our doors to provide good beer to good people. This sense of hospitality is in our roots.
The road to producing fantastic brews has been a long one. Mistakes have been made and lessons have been learned. Beers have been consumed. Drawing boards have been revisited. But eventually award-winning beers were created. After years of honing the craft, and finding the perfect facility in our home town, we are ready to share our carefully cultivated, local, product.
We want to tone down the exclusivity of the craft beer scene. Our beers don't have elite attitudes, they have unique personalities. Creativity is a cornerstone of HomeGrown brewing but our product will always maintain the modest sensibility to taste good. We want to get back to what breweries should be about: making you an amazing pint.
Slow down. Unplug. We can't wait for you to enjoy some top-notch, locally-sourced, small-batch craft brews with us.
Contact Info
Company: HomeGrown Brewing Company
Contact: Kate Roff
Email: media@homegrownbrewco.com