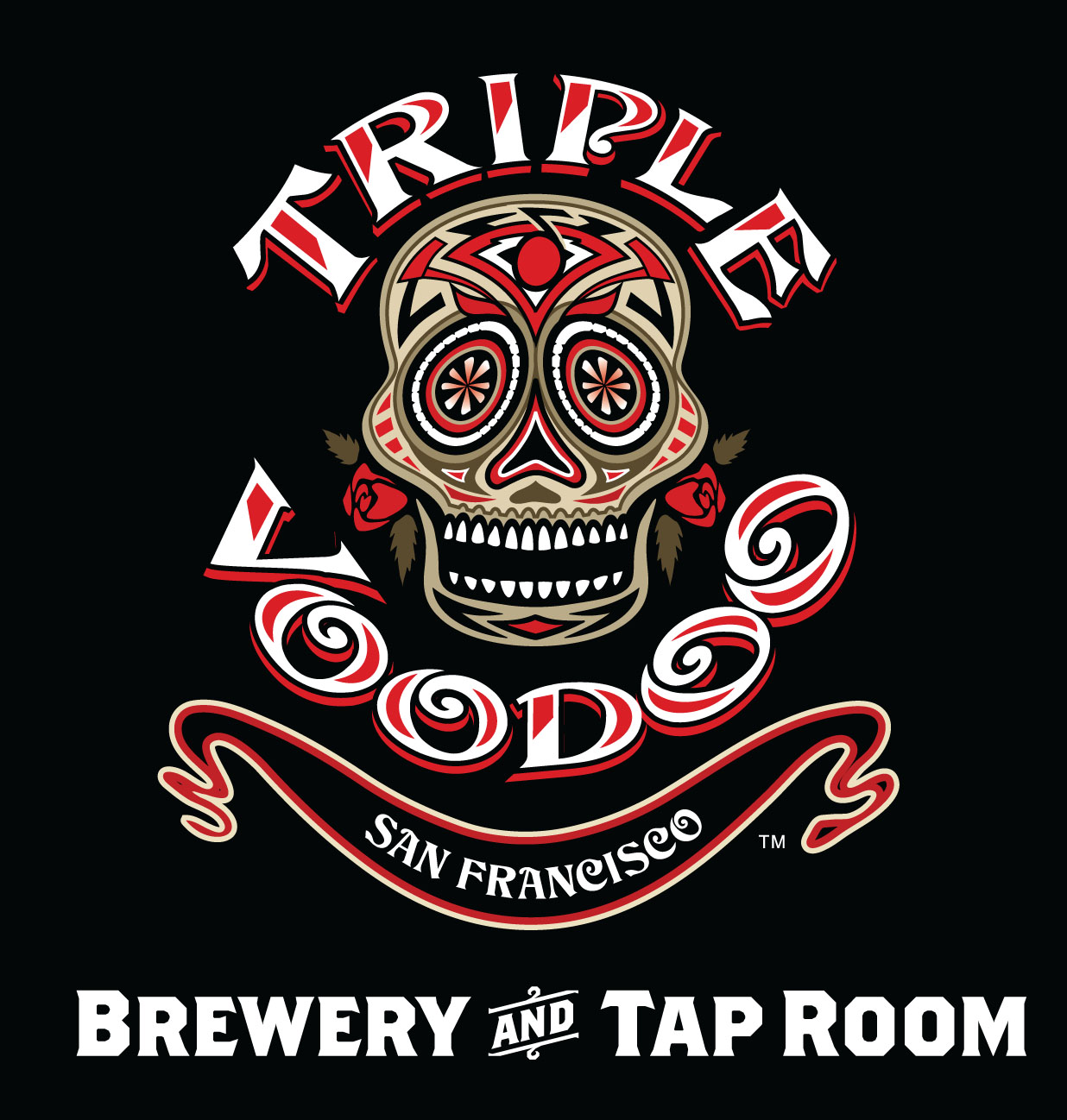 Triple Voodoo Gears Up for SFBW 2016
With 2015 behind us we are looking forward to an exciting year in 2016.  2015 was an amazing year for Triple Voodoo.  We are very grateful to our loyal supporters and our new neighbors in the Dogpatch neighborhood.  San Francisco Beer Week 2016, which is being held from January 22nd – January 31st, marks Triple Voodoo's sixth anniversary!  We have lots of fun events planned in our tap room to help us celebrate.  Here are some of the highlights of our tap room events:
Tuesday Jan 26th – Yeast Flavor Profile Demonstration Event Ever wondered why yeast is such an important part of beer?  Come join us at Triple Voodoo Brewery & Tap Room and learn how using different yeast strains in the same beer affect the flavor profile. We will be brewing two styles of beer and splitting them into four fermentation batches each. One beer is the "control" beer and the other three are 5 gallon batches that are our "yeast experiments" each fermented with a different yeast strain. We will be offering taster flights so you can do the comparison yourself. Our friends from Gigayeast and the Triple Voodoo brew crew will be here to educate you on the role that yeast plays in the making of beer.     
Wednesday Jan 27th – Six Year Anniversary Celebration!  Come join us in celebrating our 6th year of making beer and our 2nd year in the Dogpatch brewery. We will be tapping a new or rare beer every hour! Beers include our Triple In The Sixth Belgian Tripel anniversary beer along with some rare and unique beers we will be pulling out of our archives. The first 25 people will receive a commemorative Triple Voodoo glass.  Also, our friends from Native Sons BBQ will be here serving up Beef Ribs, Brisket, Pork Ribs, and Chicken.
Thursday Jan 28th – Triple Voodoo releases two new collaboration beers!  We were fortunate enough to collaborate with two really amazing new breweries for beer week.  The first is Morgan Territory Brewing Company out of Tracy California.  Morgan Territory is going to be an evolution of Schooner's Brewery in Antioch. Morgan Territory Head Brewer Craig Cauwels and Triple Voodoo's Brew Crew came up with a unique smoked porter using special smoked malts from Copper Fox distillery.  The second collaboration is with Revision Brewing out of Sacramento.  Revision is founded by Knee Deep founder Jeremy Warren.  The Revision and Triple Voodoo brew crew's pulled out all the "hops" and are creating a really big and aromatic Double IPA.
In addition to these signature events we are also hosting the following events at our tap room:
Sunday January 24th – Beer / Cheese Pairing Featuring Garden Variety Cheese
Monday January 25th – Beer Pairing dinner featuring Gilberth's Rotisserie
Friday January 29th – Barrel Aged Beer Release Party
Contact Info
Company: Triple Voodoo Brewery and Tap Room
Contact: Greg Kitchen
Email: contact@triplevoodoo.com