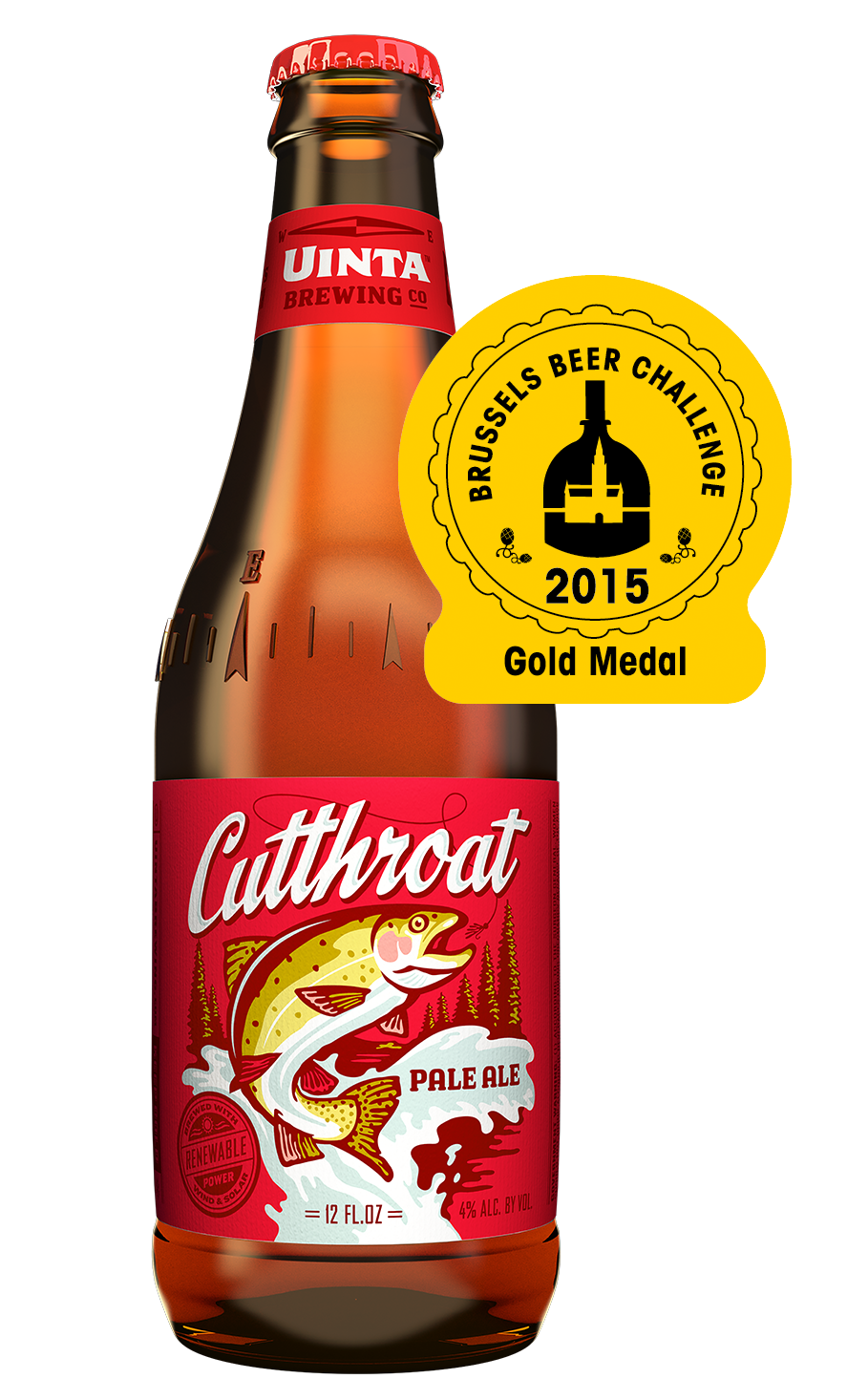 Uinta Pale Ale Wins Gold at the Brussels Beer Challenge
Uinta Brewing Company's flagship Pale Ale, Cutthroat (aka Uinta Pale Ale) was awarded the Gold Medal in the Pale & Amber Ale: Best Bitter category at the 2015 Brussels Beer Challenge held in Brussels, Belgium.
This is the long standing Pale Ale's third medal this year winning gold at the North American Brewers Association Awards and Silver at the European Beer Star Awards. "The fact that Cutthroat has been around for almost 20 years and continues to rack up medals in major beer competitions demonstrates a high level of quality and consistency that we really pride ourselves upon" said Kevin Ely, Brew Master for Uinta Brewing Company. Adding further, "We're tremendously grateful that both consumers and judges appreciate and enjoy this beer as much as we do."
The competition promoted the beer industry in a market that is not only a benchmark for beer but also home to connoisseurs. This was the fourth year for the competition and drew an impressive field of competitors and judges from around the world. There were 75 judges, who judged over 1,100 entries. American craft breweries continued to show the world their innovation and creativity winning 57 awards total.
Contact Info
Company: Uinta Brewing Company
Contact: Lindsay Berk
Email: lberk@uintabrewing.com