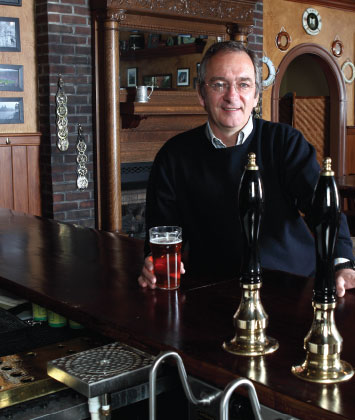 UK Brewing Celebrates 20 Years
In 1997 Paul Pendyck was having a hard time finding good British beer here in the US.  So he decided to brew his own. However, he soon discovered that cask ale equipment was not available in the US. Recognizing an opportunity in a niche market, Paul started UK Brewing to supply North America with not only cask ale equipment but cask ale expertise.
20 years later UK Brewing has become the leading supplier of cask ale products and proponent of cask ales to the North American Market.
"UK Brewing was formed in 1997 with the purpose of providing everything necessary for cask conditioning, including the know-how!", said Paul Pendyck.
"Since that time we have expanded our product range and our association with companies in the UK to the extent we can offer all the equipment needed to dispense cask ale. We sell only the finest British casks," he continued.
Paul is also owner of the Bulls Head Public House, a true British-style pub in southeastern Pennsylvania. The Bulls Head has earned the distinction of being Named best beer bar in Pennsylvania in the annual Great American Beer Bars competition of 2016.  The pub also has earned the Cask Marque Award for serving great quality cask ale.
Contact Info
Company: UK Brewing Supplies, LTD
Contact: Paul Pendyck
Email: paul@ukbrewing.com