DENVER – Vibe Concepts, parent company of Tstreet Roadhouse, Roadhouse Boulder Depot, Spanky's Roadhouse, Reivers Bar and Grill, The Met Kitchen, Dusty Boot, Kickapoo Tavern, Luigi's Pastahouse and Montezuma Roadhouse restaurant concepts, will open Great Divide Brewery & Roadhouse in spring 2020 in Castle Rock, Colo. at 215 Wilcox St., Castle Rock, C0 80104.
"Great Divide Brewing Company was a natural partner with which to expand our restaurant footprint as Vibe Concepts and Great Divide have both been around for 25+ years and are quintessentially Colorado," said Vibe Concepts cofounder, Dan Shipp. "We've already had a strong relationship with Great Divide Owner Brian Dunn as we have been serving Great Divide beers at many of our restaurants for decades and view this as an incredible opportunity to align ourselves with a Colorado institution."
The planned 8,000-square-foot Great Divide Brewery & Roadhouse will open in the Riverwalk Castle Rock North development, an urban live, work, play mixed-use development on Wilcox Street in downtown Castle Rock. While Vibe Concepts will lease the space and hold the brewing license, Great Divide will utilize a five-barrel brewing pilot brewing system to create experimental, small batch beers available only at Great Divide Brewery & Roadhouse. It will also have taps from Great Divide beers brewed in downtown Denver.
Great Divide Brewery & Roadhouse, led by Executive Chef James Doxon, will offer elevated comfort food for lunch, dinner and brunch every day, including decadent burgers, fresh entrée salads, innovative pizzas, succulent steaks and memorable desserts and beloved pub favorites that the restaurant group is synonymous with. In addition to the 16 Great Divide beers on tap, they will offer bottomless mimosas every day and a Boody Mary bar on Saturdays and Sundays. Vibe Concepts expects to hire 45 employees.
"When we were looking at locations in which to expand Vibe Concepts, Castle Rock stood out among other towns in the Front Range. It has immense projected job growth, there are so many pulls for residents to spend time in the charming downtown area, and it's the halfway point between Denver and Colorado Springs, meaning there are thousands of visitors passing through Castle Rock every day," said Justin Adrian, Director of Operations for Vibe Concepts. "We are proud of our diversified portfolio, from our elevated concepts to our casual neighborhood hot-spots, and adding a craft brewery to the lineup gives us one more opportunity to hit a new market and create new lifelong customers."
Earlier this year, Roadhouse Hospitality Group announced that after 29 years it would rebrand the parent company to Vibe Concepts to more accurately define the varied group of restaurants.
###
ABOUT VIBE CONCEPTS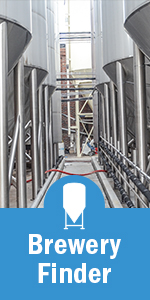 Founded by brothers Dan, John and Mike Shipp, Vibe Concepts purchased their first restaurant, Spanky's Roadhouse, in 1991. Since then, the group has expanded, currently owning and managing nine Colorado restaurants with a variety of themes and menus. The brothers' core values have always been built on three basic principles: customer service, quality and community. With an operating philosophy that adheres to growth in a measured and responsible manner, the group only takes on projects that allow them to get involved and take a leadership role in the community while supporting neighborhood enhancement. The Vibe Concepts brand was conceived to set the tone for quality and service that guests can count on each time they visit a Vibe Concepts location.
Vibe Concepts' corporate offices are located at 1085 S. Gaylord St. Denver, CO 80209. Learn more at https://vibeconcepts.com/. For interview with the Vibe Concepts team, contact Emily Tracy at Prim Communications: emily@primcommunications.com or 919.449.4803.
ABOUT GREAT DIVIDE BREWING COMPANY
Founded in 1994, Great Divide Brewing Company is one of the most decorated breweries in America, recognized for brewing some of the globe's most balanced yet assertive and flavorful beers. These beers have landed an impressive amount of acclaim, earning 18 Great American Beer Festival Medals, five World Beer Cup Awards and 14 spots on Beer Advocate's "Top Rated Beers: Colorado" (2015). Here at Great Divide, Bold Character isn't just a catchphrase. It's the philosophy behind what we brew, how we think and what we believe. For more information visit www.greatdivide.com.