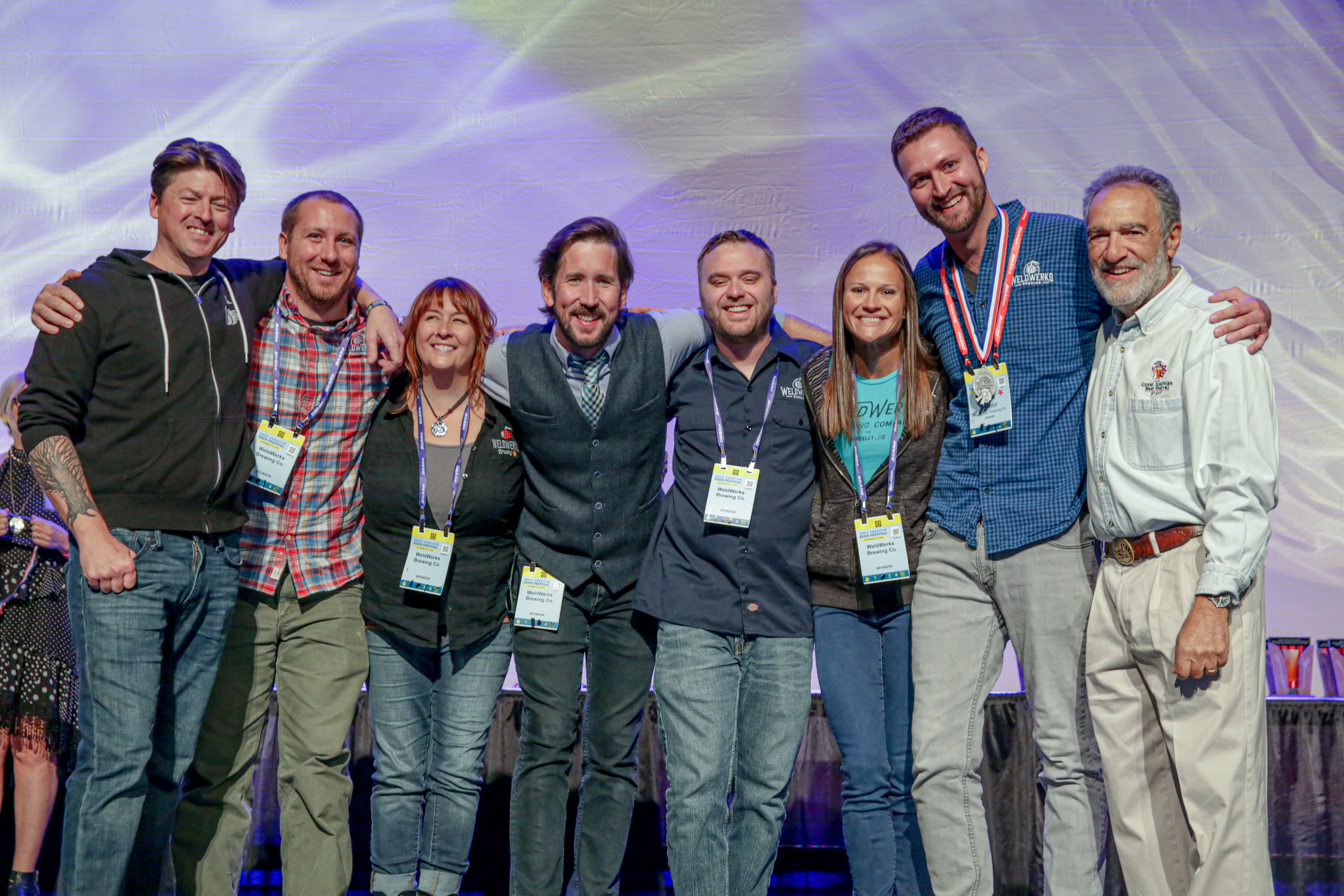 WeldWerks Brewing Co. Scores Big at 2019 Great American Beer Festival
Greeley, CO— Hoping to build on the momentum of their stellar showing at the 2018 Great American Beer Festival®, WeldWerks Brewing upped the ante by claiming two medals in highly-contested categories while also serving thousands of festival attendees during the three-day marquee event.
The young brewery, four years old this past March, claimed a silver medal in the Juicy or Hazy Pale Ale category for Itsy Bits, and then followed it up with a gold medal in the Juicy or Hazy Imperial India Pale Ale category with Extra Extra Juicy Bits. Having gained notoriety and impressive accolades for the style since releasing their first iteration during their one-year anniversary celebration in 2016, this year's wins were a particular point of pride for Co-Founder and Head Brewer Neil Fisher who had been advocating for over a year for the addition of New England-Style categories to the GABF style guidelines The Brewers Association added three Hazy/Juicy categories in 2018 and a fourth in 2019.
"Walking away with two medals in two separate categories, just a year after their addition to the competition, was absolutely surreal," says Neil Fisher, Co-Founder and Head Brewer at WeldWerks. "And becoming the first brewery in GABF history to win multiple medals in the Hazy/Juicy styles is a testament to our team's uncompromising commitment to quality and our insatiable desire to continually improve everything we do."
In addition, the entire WeldWerks crew enjoyed massive success at their booth on the festival floor, pouring an estimated 25,000 samples for thirsty fans throughout the four sessions. Many of these fans also took to the popular beer rating site Untappd to weigh in on WeldWerks' offerings. When all final check-ins were tallied, WeldWerks was the most popular brewery out of the more than 800 breweries involved. They also maintained the overall top rating by scoring three out of the top 10 beers in the entire festival (out of more than 4000), while all 10 offerings at their booth landed in the top 150.
"We were absolutely blown away by everyone's response at the booth," says WeldWerks co-founder and CEO Colin Jones. "Our team executed to a "T," so even though the line stretched north of 300 people at times, we had nothing but smiles from minute one. It truly was a humbling, mind-blowing experience."
Fest favorites included their Double Barrel Peanut Butter Cup Medianoche, a huge Imperial Stout aged for 21 months in bourbon barrels with peanut butter cups and peanut flour, as well as Hot Sauce Barrel Aged Taco Gose, a taco-inspired sour ale that aged in a freshly emptied Horsetooth Hot Sauce barrel, which was then also served with hand-made taquitos at the booth.
For more information about WeldWerks Brewing Co. and their 2019 GABF wins contact Chea Franz at chea@radcraftbeer.com.
Feature image courtesy of the Brewers Association.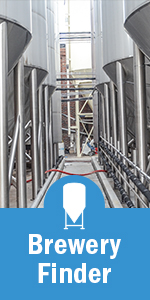 ABOUT WELDWERKS BREWING CO.
Established in 2015, WeldWerks Brewing Co. is an award-winning craft brewery located in Greeley, Colorado recognized for brewing an array of beer styles including Juicy Bits, one of the most highly regarded hazy IPAs in the country. WeldWerks brings innovative and quality craft beer to the community it serves, garnering numerous medals and acclaim in their first three years of operation including multiple medals at both the Great American Beer Festival and World Beer Cup, as well as being named USA Today's Best New Brewery in a 2016 10 Best Reader's Poll. WeldWerks is passionately committed to giving back to the community it serves, establishing The WeldWerks Community Foundation, a 501c3 nonprofit dedicated to supporting local nonprofits through events like The WeldWerks Invitational. At WeldWerks, "Fine Tuned Beer" is a way of life, turning up all the dials to ensure outstanding excellence in craft beer, service and beyond. For more information about WeldWerks, visit weldwerksbrewing.com.
Contact Info
Contact: Chea Franz
Email: chea@radcraftbeer.com