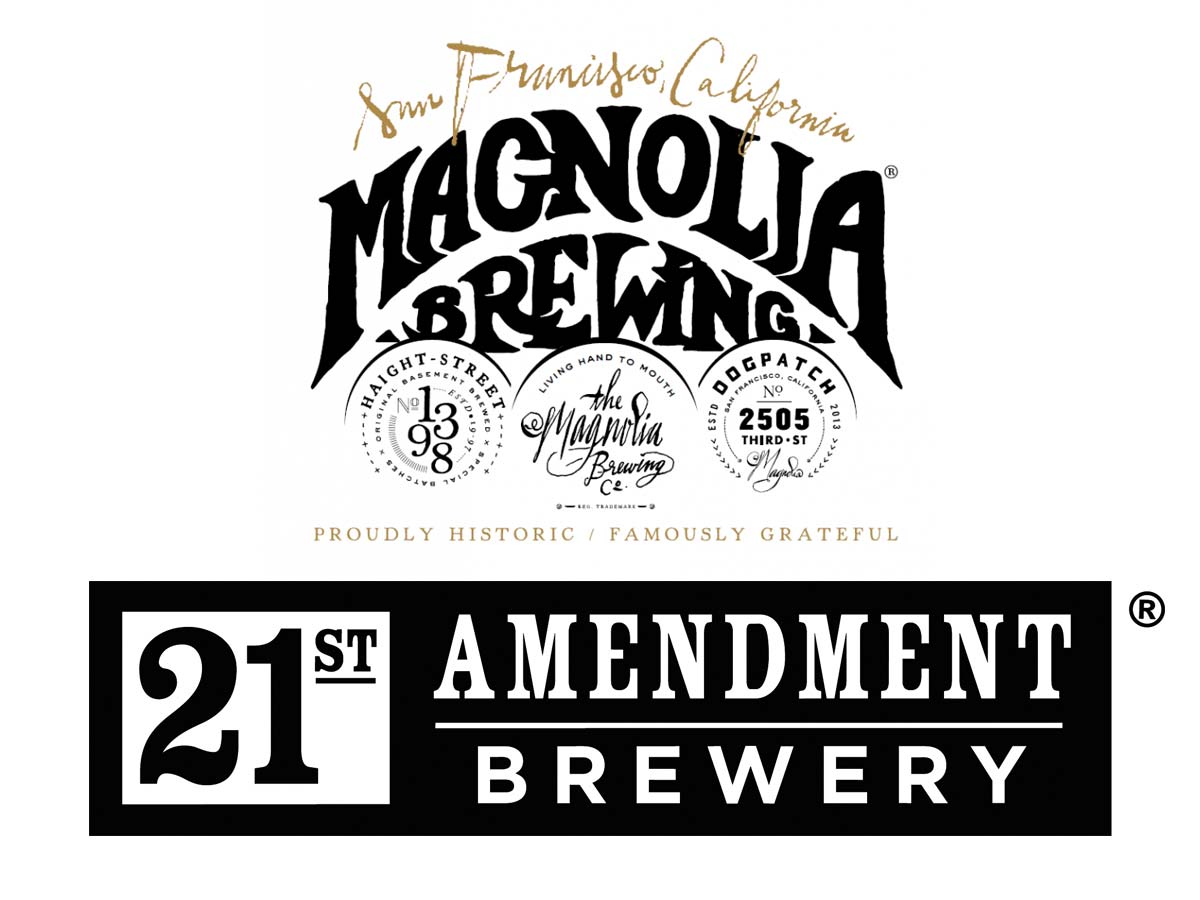 BRU/SFO Kicks off November 1st at Magnolia Brewing & 21st Amendment
Magnolia Brewing & 21st Amendment are taking San Francisco beer lovers to Belgium and back this November with simultaneous releases of 12 Belgian beers between the two breweries. Named after the San Francisco and Brussels airport codes, the BRU/SFO Project launches on November 1st with the release of three beers at each location, followed by solo releases the following three Mondays. A boarding pass punch card will also be available to keep track of each new beer purchased at Magnolia Brewing's Haight Street location and 21st Amendment's 2nd Street brewpub. New this year, beers and boarding pass punches will also be available at 21st Amendment's San Leandro Tasting Room and at Smokestack at Magnolia Brewing. At the end of the month, "frequent fliers" who have sampled all 12 beers can redeem their punched tickets for a complimentary, commemorative BRU/SFO glass (while supplies last).
Beginning November 1 and throughout the month, each brewery will release their Belgian influenced beers. The first three beers will be released on the first of the month with subsequent releases of one new beer from each brewery the first three Mondays in November.
For more, visit:
magnoliapub.com www.magnoliasmokestack.com www.21st-amendment.com
Or connect on social media:
Twitter: @Magnoliapub @SFSmokestack @21stAmendment