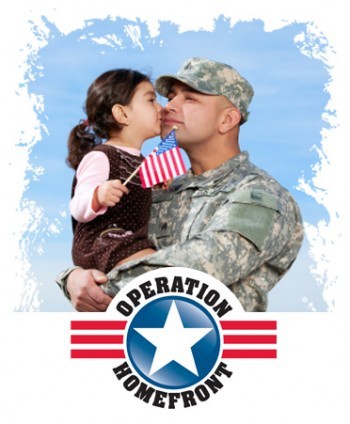 Craft Beer for a Cause: Homefront IPA
Who doesn't like drinking craft beer for a good cause?  Thats exactly what Chris Ray had in mind when he teamed up with Operation Homefront (OH), an organization dedicated to providing emergency and financial assistance to the families of our service members and wounded warriors.
Ray, a professional baseball player and co-founder of Center of The Universe Brewing Company co-founded the Homefront IPA charity with his brother Phil in 2011 with Fremont Brewing Company. The project began as a collaborative beer developed with FBC to raise money and awareness for OH.
A classic American-style IPA brewed with orange peel and aged on Louisville Slugger maple bats, Homefront IPA is now being brewed by nine different craft brewers:
Each brewery brews their own batch of Homefront IPA in accordance to Ray's vision to make sure that "no matter how big or small, each brewery stays in their territory to provide the Memorial Day beer that everyone drinks."
Homefront IPA will be released on May 23 in 22oz bottles and on draught. This will be the third release of Homefront IPA, which has two main sponsors: Hop Union and Louisville Slugger.
The entire hop bill for each batch was donated by Hop Union and will be aged on maple Louisville Slugger bats that will then be auctioned off. The proceeds from sale of the bats and all beer will be donated to OH. Last year, Hops for Heroes was able to raise $165,000, and Ray hopes to continue this great tradition for years to come.
---
Thomas Appel's love for craft beer began after visiting a micro brewery at the end of the world in the Chilean Patagonia. He currently lives in the center of the beer world in Boulder, Colorado, where he is the intern for the craft beer program and a recent graduate from the University of Colorado. A native of the Sunshine State, Thomas can be found enjoying craft beer while getting lost on the beautiful rivers of Colorado!
Contact Info
Company: Hops For Heroes
Contact: Chris Ray
Email: chrisray@cotubrewing.com