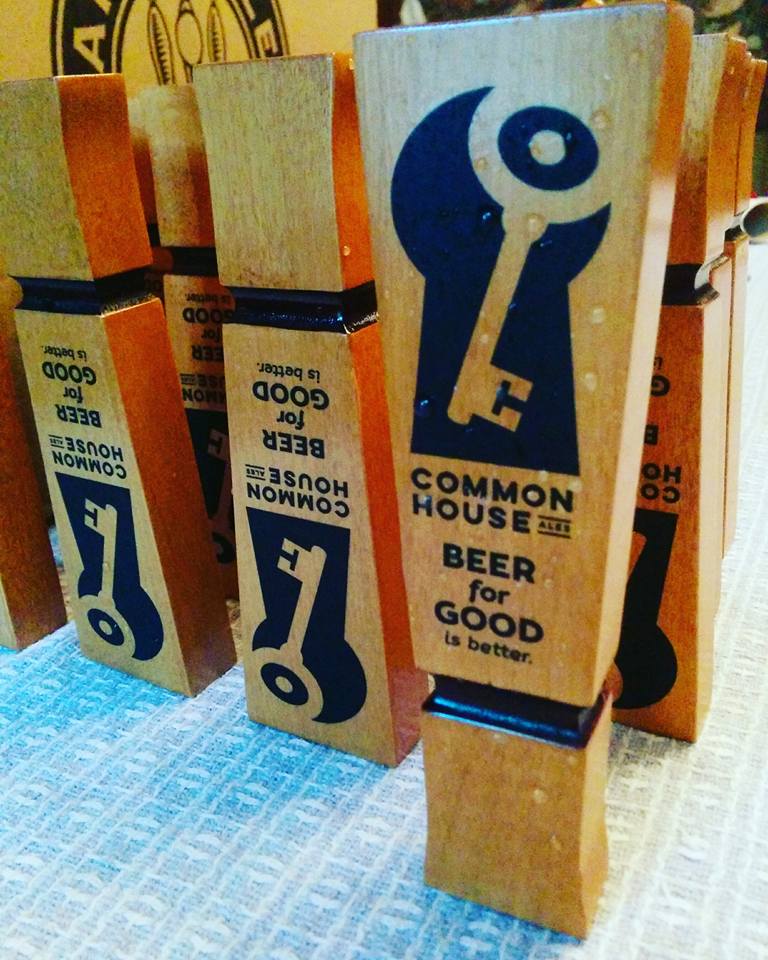 Ohio's Commonhouse Ales, Built to be a Force for Good, 'Humbled' After Warehouse Fire
Lenny Kolada, founder of Commonhouse Ales, a brand new brewery in Columbus, Ohio, started the brewery with community service in mind — but what he never counted on was Commonhouse would so soon be a recipient of good will.
Commonhouse brewed its first beer July 5. They packaged it during the last week of July. Then on Saturday, Aug. 20, a fire destroyed the cold storage warehouse for 17th Star Distributing. The distributor lost everything. Commonhouse Ales was among a handful of small breweries with product and packaging inside the warehouse.
"We were really only on the streets for three weeks," Kolada says. "It was a punch in the gut."
(MORE: Brewery CEO Deployed to Afghanistan)
Kolada has been in the craft beer business for a quarter of a century, and says breweries are built to withstand challenges.
"There's really hardly ever a day that you don't step in the brewery and you don't face a challenge. We're already geared for that," he said. Though the fire is among the biggest challenges he's faced in his decades-long career, the brewery's phone had been busy with offers to help while the cold storage situation gets sorted out. A brewery in Cleveland shipped Commonhouse backup taphandles — theirs were lost in the fire. Another brewery has loaned them kegs. Kolada says countless others have urged him to reach out if something else comes up.
This is the type of camaraderie that thrives inside the world of small and independent craft brewing. This force for good is the very idea from which Commonhouse was born.
Beer as a Force for Good
"It all started with me and my ruminations in my own head about how it's really disappointing to me that everyone just points fingers at each other, whether it's politics, government or personal," he said. "Craft beer is very collaborative. I don't see any backstabbing."
"I started thinking about the finger pointing and I concluded there was only one way to solve this: put together a business that can do more than think about its possible line. If a business can show by example that we're all part of our community and there's more to it than buying your next boat or summer home in the keys, can we be a force for good?"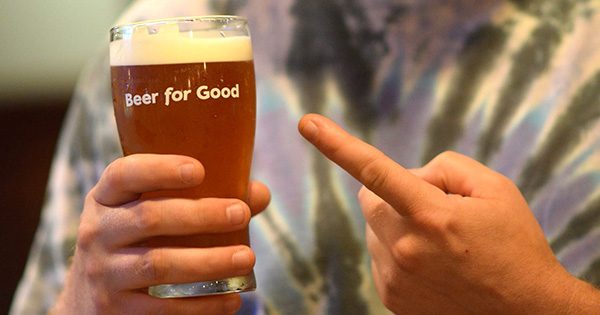 In order to meet that ambitious goal, Commonhouse works with B Lab, a non-profit organization aimed at helping businesses not be simply good for business, but good for society. The world's 1,600 Certified B Corporations — B Corp for short — must "meet rigorous standards of social and environmental performance, accountability, and transparency." Commonhouse is currently listed as a Pending Certified B Corp.
"I've been in this for so long, I thought, 'Let's see when we reboot to be craft beer 2.0 and put a social purpose behind it,'" he says. "It doesn't minimize that every brewery contributes to charity … but now formally we can do it. We're going to be transparent about it."
(MORE: The Illusion of Choice and Craft Beer Lovers)
Kolada admits the fire humbled him.
"It put me in the shoes of whoever is going to be on the receiving end of grants we make in the future. You don't really want to take it, but there it is. It's really cool," he explains.
While Commonhouse Ales was a smidge late to secure a booth for GABF, the brewery's Six.One for Good Ale, a 6.1% ABV Common Ale, will be pouring at the Ohio Craft Brewers Association booth. The brew was sitting in the brite tank when the fire happened, so it's still safe and sound at the brewery.
CraftBeer.com is fully dedicated to small and independent U.S. breweries. We are published by the Brewers Association, the not-for-profit trade group dedicated to promoting and protecting America's small and independent craft brewers. Stories and opinions shared on CraftBeer.com do not imply endorsement by or positions taken by the Brewers Association or its members.