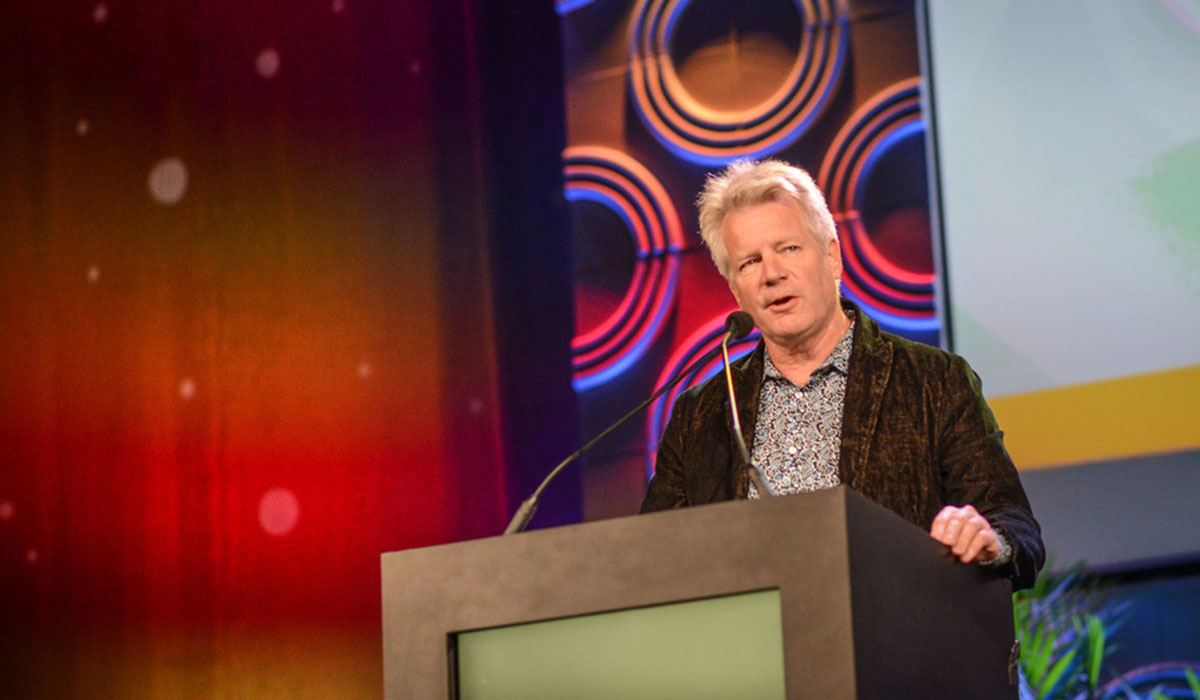 Dick Cantwell at CBC: Craft Brewers Have a Legacy to Protect
Dick Cantwell has played a lot of roles in the craft beer business: Brewers Association board member; winner of multiple Great American Beer Festival® medals; BA Quality Ambassador; author. He's also the former co-owner at Elysian Brewing, the Seattle brewery that was purchased by Anheuser-Busch in 2015.
Cantwell, a staunch supporter of small and independent brewers, resigned from Elysian, the brewery he helped co-found in 1996, after the purchase. His resignation happened two years ago this week, and he drew from that perspective during his keynote address Wednesday at the 34th Annual Craft Brewers Conference & BrewExpo America® (CBC) in Washington, DC.
(12 Breweries in Historic Buildings: Reviving and Restoring the Past)
"My brewery became vulnerable to takeover because of a lack of a coherent mission, a lack of any kind of plan for succession and the divergence of ideas. Growth was the one thing we could agree on, and even then there was fundamental differences of interpretation," he said.
"Without a real philosophical plan, it's easy to drift to that silent planet of solitary uncertainty. It sounds simple, once again, but we all need to keep talking. Both to keep our own houses in order and to keep these pressures and uncertainties from separating us into factions."
"As independent craft brewers, we have a common brand and legacy to protect." Dick Cantwell
Craft brewers produced 24.6 million barrels and saw a six percent rise in volume in 2016 according to stats from the Brewers Association (publishers of CraftBeer.com). While that equates to an estimated retail dollar value of $23.5 billion, the growth is slower than it was in 2015, and what BA Chief Economist Bart Watson says is "the new normal."
From the opening sentences of the keynote, Cantwell unraveled a message of unity, a cornerstone trait among the small and independent brewing industry. If you've talked to your local brewer, or read stories about them, it's likely you've heard how Brewery A helped Brewery B when their power went out or ran out of an ingredient. To Cantwell, an industry veteran, the sharing of ideas and resources is "the secret to our success."
(Mark Your Calendars for American Craft Beer Week 2017)
As the industry moves into a new normal, Cantwell urged brewers not to lose sight of the trait that's been essential to the character of the industry.
"I think it's important to remember we all belong to part of the same tribe," he said. "As independent craft brewers, we have a common brand and legacy to protect."
CraftBeer.com is fully dedicated to small and independent U.S. breweries. We are published by the Brewers Association, the not-for-profit trade group dedicated to promoting and protecting America's small and independent craft brewers. Stories and opinions shared on CraftBeer.com do not imply endorsement by or positions taken by the Brewers Association or its members.