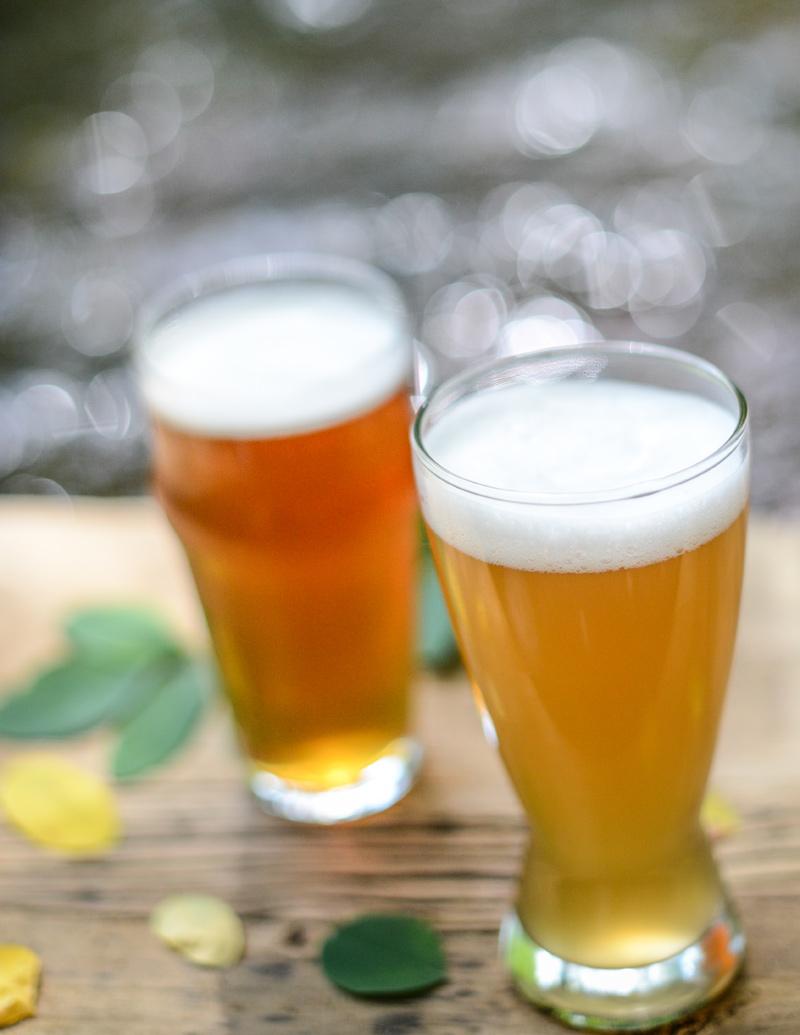 Feast on Fall Seasonals with CraftBeer.com
New Harvest Brings New Autumn Assortment of Craft Beer
Boulder, CO • August 22, 2013—The days are getting shorter and soon leaves will begin changing color. Instead of despairing over summer's demise, remember that America's small and independent craft brewers have been preparing to reap the harvest of fall. In time for Halloween and football season, CraftBeer.com —the Brewers Association (BA) website for beer lovers—released its list of fall seasonal craft beers produced by BA members.
"Autumn is a busy time of year for everyone, and American craft brewers are no exception," said Julia Herz, publisher of CraftBeer.com and Brewers Association craft beer program director. "Small and independent brewers take advantage of the season's offerings and semblance to create tasty and fuller bodied beers that reflect autumnal awesomeness. The flavor profiles fit with cooler weather and the ever-increasing demand for seasonally specific creations."
The seasonal craft beers featured on CraftBeer.com include those with fall flavors such as caramel, cinnamon, allspice, nutmeg and of course, pumpkin.
Cozy up with some of these offerings:
Arcadia Brewing Company | Jaw Jacker, Pumpkin-Spiced Ale | Battle Creek, MI
Crazy Mountain Brewing Company | Sticky Fingers Fresh Hop Ale | Vail Valley, CO
Crown Valley Brewery | Imperial Pumpkin Smash Stout | Genevieve, MO 
Deschutes Brewery | Chasin' Freshies Fresh Hop IPA | Bend, OR
Full Sail Brewing Company | LTD 07 Oktoberfest | Hood River, OR
Grand Teton Brewing | Bone Warmer Imperial Amber Ale | Victor, ID
Heavy Seas Brewery | GreatER Pumpkin |  Baltimore, MD
Hermitage Brewing Company | Fruit Crate Pumpkin Ale | San Jose, CA
Lazy Magnolia Brewing Company | Me and the Dev-Ale | Kiln, MS
Lexington Brewing and Distilling Co. | Kentucky Pumpkin Barrel Ale | Lexington, KY
Mayflower Brewing Company | Autumn Wheat Ale | Plymouth, MA
Mother's Brewing Company | Old School Oktoberfest | Springfield, MO
Starr Hill Brewery | Boxcarr, Pumpkin Porter | Crozet, VA
Wasatch Beerston | Wasatch Pumpkin Ale | Park City, UT
Read CraftBeer.com's "Flavors of Fall: Craft Beer's Latest Seasonal Releases" for the full list of craft beer fall seasonal selections and descriptions, and to round out the experience consider a tour of your local craft brewery.
###
About the Brewers Association The Brewers Association is the not-for-profit trade association dedicated to small and independent American brewers, their craft beers and the community of brewing enthusiasts. The Brewers Association (BA) represents more than 70 percent of the brewing industry, and its members make more than 99 percent of the beer brewed in the U.S. The BA organizes events including the World Beer Cup®, Great American Beer Festival®, Craft Brewers Conference & BrewExpo America®, SAVOR℠: An American Craft Beer & Food Experience and American Craft Beer Week®. The BA publishes The New Brewer magazine and its Brewers Publications division is the largest publisher of contemporary and relevant brewing literature for today's craft brewers and homebrewers.
Beer lovers are invited to learn more about the dynamic world of craft beer at CraftBeer.com and about homebrewing via the BA's American Homebrewers Association. Follow us on Twitter.
The Brewers Association is an equal opportunity employer and does not discriminate on the basis of race, color, national origin, gender, religion, age, disability, political beliefs, sexual orientation, or marital/familial status. The BA complies with provisions of Executive Order 11246 and the rules, regulations, and relevant orders of the Secretary of Labor.
CraftBeer.com is fully dedicated to small and independent U.S. breweries. We are published by the Brewers Association, the not-for-profit trade group dedicated to promoting and protecting America's small and independent craft brewers. Stories and opinions shared on CraftBeer.com do not imply endorsement by or positions taken by the Brewers Association or its members.