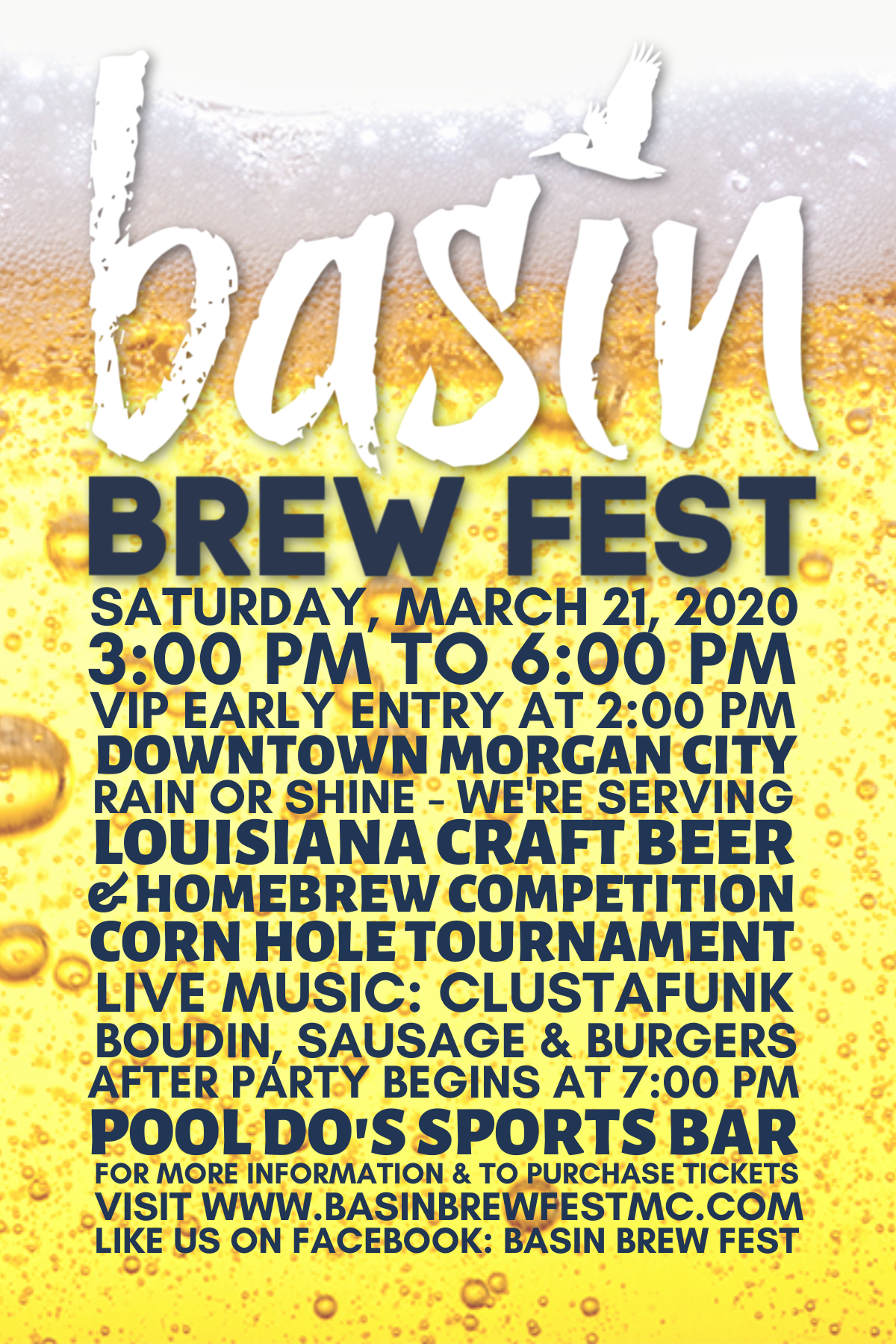 4th Annual Basin Brew Fest
Proudly showcasing Louisiana Craft Beer since 2017, Basin Brew Fest's purpose is to give you a sample of what the South has to offer the craft beer world. With home brewers and new brewers popping up across the State, we are continuing to expand our festival to include more and more of what Louisiana has to showcase. While our purpose is to bring you a little flavor from the South, our goal while doing this is to raise funds to renovate a local jewel, our Historic Lawrence Park which is located in Downtown Morgan City. With the historic gazebo, fountain and finishing the new playground in mind, our goals are high! It is our job as a Main Street Community to make sure it, along with our historic downtown buildings get the respect that they deserve. Preserving history is our cornerstone and by way of craft beer, celebrating our heritage and culture and bringing the community our for a good time, we've found a fun and great way to do just that!
Saturday, March 21, 2020
Downtown Morgan City 2:00 – 3:00 VIP Early Admission 3:00 – 6:00 General/DD Admission
Visit www.basinbrewfestmc.com for more info & to purchase tickets!
VIP sales END on February 28th!
We will once again be partnering with Animal Advocates of St. Mary to raise funds for them as well and gather donations for local rescues and shelters!
20+ Louisiana Commercial Breweries
10+ Louisiana Homebrewers