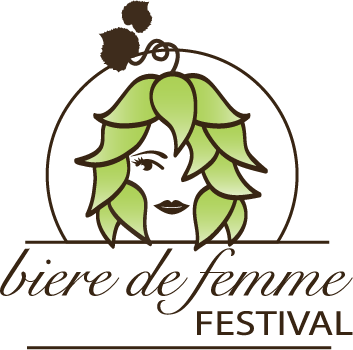 Announcing the 2nd Annual Biere de Femme Festival
Biere de Femme Festival Honors Women in North Carolina's Craft Beer Industry.
The Pink Boots Society of North Carolina is proud to present  the 2nd annual Biere de Femme Festival to showcase the talented women behind North Carolina's Craft Beer Industry. The event will be held March 3, 2018 in the beer garden area of The Raleigh Beer Garden in Raleigh, NC. The festival will take place from 1-6pm for VIP ticket holders and at 2-6 pm for general admission. Festival goers can expect a dynamic experience. "I'm just so thrilled that we have the opportunity to highlight the women throughout our state who work so hard in an industry dominated by men.  This festival was a hit last year in Shelby, NC, and we expect nothing less in Raleigh for the festival's second year.  Not only will we be showcasing the raw talent of some of the top women industry leaders, but also providing attendees with a firsthand look into the history and prevalence of women in beer.  Guests will have the opportunity to meet women brewers and professionals from all over the state. Many of the beers being poured will have been made in part by female employees of the participating breweries especially for the event.  We will have a brewing demonstration, ingredient showcases and other educational interactions available.   This festival is about so much more than drinking beer.  It's about the education and empowerment of women within our industry.  And that's why Pink Boots Society was founded in the first place," says Caroline Parnin, co-chapter leader for Pink Boots Society North Carolina.  The Pink Boots Society is an international nonprofit organization that seeks to assist, inspire, and encourage women beer professionals through education. PBS fulfills this mission by providing scholarships for women to attend professional training.  100%  of the proceeds of this event will be donated to the scholarship fund.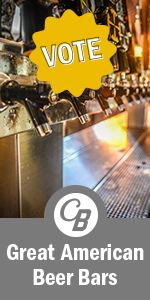 Tickets are $45 each for general admission, $75 for VIP admission and can be purchased online at beginning December 9. Guests will receive a commemorative glass from the event and will be able to sample beer from all of the participating breweries.  VIP guests will have an additional hour to sample, and will also have access to private restrooms, a dedicated VIP area, special bottle pours and light appetizers.
Confirmed breweries include:  Raleigh Brewing, Lonerider Brewing Company, Mother Earth Brewing, Fullsteam Brewery, Joymongers Brewing Co., Birdsong Brewing, Wrightsville Beach Brewery, Mystery Brewing Company, Bombshell Beer Co., Hi-Wire Brewing, Tarboro Brewing Company, Bhramari Brewing, Ponysaurus Brewing Co., Highland Brewing Company, Thirsty Monk Brewery, Koi Pond Brewing, Bull Durham Beer Company, Sanctuary Brewing Co., Crank Arm Brewing Co., Oak and Dagger Public House, Newgrass Brewing Co., Pilot Brewing Company, LLC, Hillman Beer, Blowing Rock Brewing, Black Star Line Brewing, Double Barley Brewing, Wicked Weed Brewing, Trophy Brewing, and New Anthem Beer Project
For more information please visit www.bieredefemmefest.com or email info@bieredefemmefest.com
Contact Info
Contact: Caroline
Email: info@bieredefemmefest.com