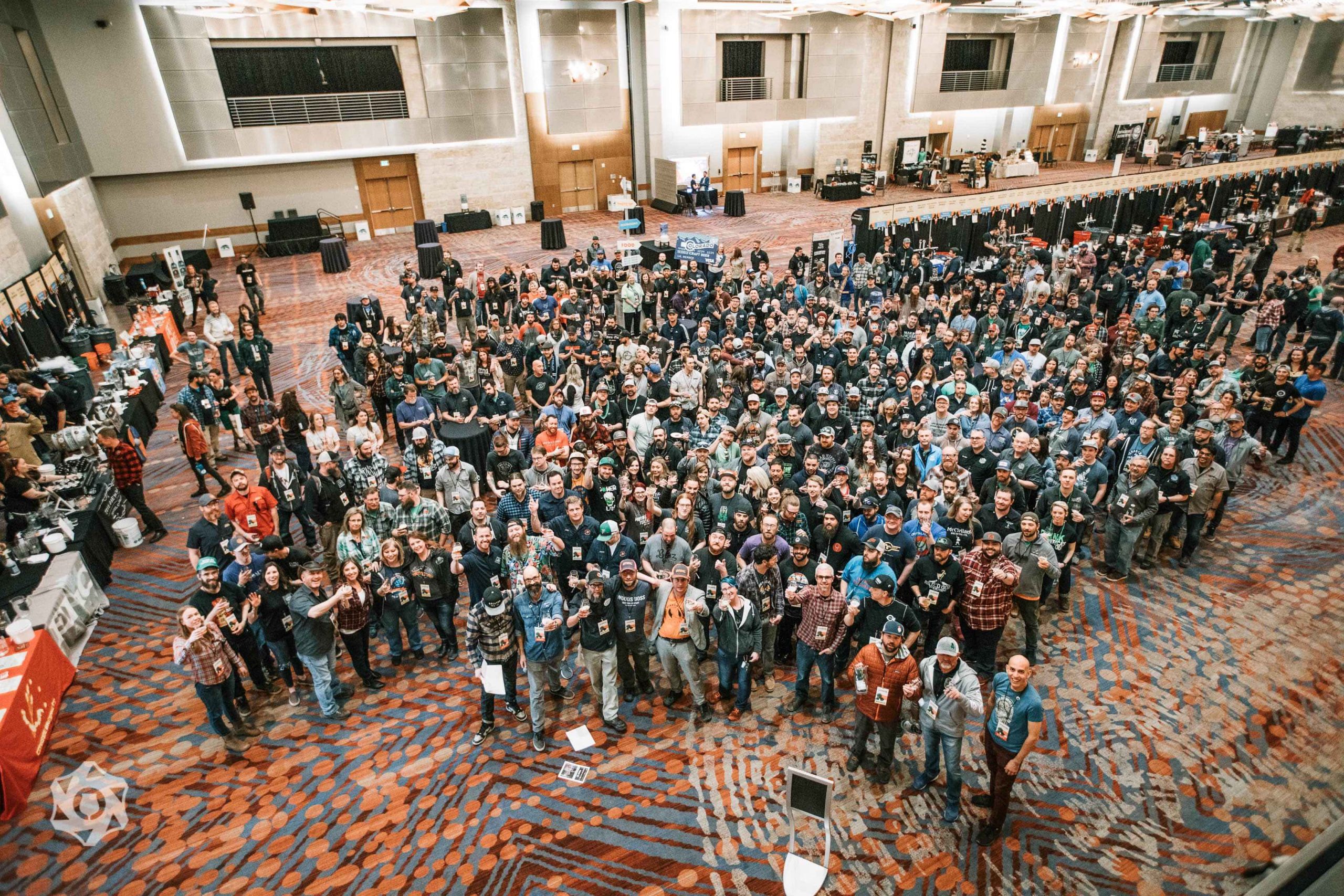 Colorado Brewers Guild Announces 7th Annual Collaboration Fest Brewery Lineup
DENVER– The list of 175+ participating craft breweries has been confirmed for the 7th Annual Collaboration Fest, a unique beer tasting event taking place on Saturday, April 4, 2020 from 2:00-6:00 p.m. at the historic Fillmore Auditorium. Collaboration Fest is the original collaboration beer festival in which breweries join forces to create one-of-a-kind beers to showcase the collaborative nature of the craft beer industry.
"Collaboration Fest was the first event of its kind, and we're excited that it will once again kick off Colorado Craft Beer Week, our celebration of independent breweries and events across the state," said Tristan Schmid, Marketing and Events Manager for the CBG. "This is also the Guild's 25th anniversary, so it's fitting to host Collaboration Fest for the first time at the historic Fillmore Auditorium, which has itself hosted so many amazing artists and events through the years."
The festival—a fundraiser for the nonprofit Colorado Brewers Guild (CBG)—will feature more than 115 specialty beers crafted by local independent Colorado breweries. Colorado Brewers Guild members choose breweries from near and far to team up with and let their imaginations run wild on styles, recipes and ingredients, and the stories behind the beer.
Notable highlights include:
WeldWerks Brewing Co. and Pinthouse Pizza (Austin, TX) team up to create "JuicyFish", a New England-style Hazy Double IPA that's a mashup of the breweries' popular Juicy Bits and Electric Jellyfish Hazy IPAs

A Purple Imperial Coffee Cream Ale will showcase the diversity found in the Latino owned Raices Brewing Company, Dos Luces Brewery, Coal Mine Avenue Brewing Company, and Jade Mountain Brewing Company. These breweries helped create the first Sauve Fest last fall, designed to highlight the growing Latin culture found in the local brewing community.

Some of the country's original and now largest independent craft breweries, Odell Brewing Company and Sierra Nevada Brewing Company, collaborating on a Hazy Double IPA

An international cultural exchange between local breweries Baere Brewing Company, Mockery Brewing, Jagged Mountain Craft Brewery, and 14er Brewing Company, alongside Tibet's Garuda Brewing. The collaborative beer will feature Tibetan and Chinese ingredients.

"Versneden 4X4", a four-beer sour blend between two storied Colorado breweries: Casey Brewing and Blending and Purpose Brewing & Cellars

"Epically Strange" and "Strangely Epic", Epic Brewing Company and Strange Craft Beer Company blend some of their most well-known beers: Big Bad Baptist Imperial Stout (aged in whiskey barrels with cocoa nibs and coffee beans) and Cherry Kriek (brewed with a ton of Montmorency tart pie cherries)
Tickets are selling quickly at collabfest.beer and the Fillmore box office and include as many 3 oz. pours of collaboration beers as beer lovers can responsibly drink. Early Entry tickets will allow entry at 2 p.m., an hour before General Admission, and non-drinker DD tickets are also available.
For more information about Collaboration Fest, contact Chea Franz at chea@indiecreativeco.com.
About the Colorado Brewers Guild The Colorado Brewers Guild (CBG) is a nonprofit trade association with the mission to promote, protect, and propel independent craft breweries in the State of Craft Beer through advocacy, community, education, and public awareness. The majority of the state's 400+ licensed breweries are members. See a list of events that support membership, learn how to become a member, and more at coloradobeer.org.
Contact Info
Contact: Chea Franz
Email: chea@indiecreativeco.com