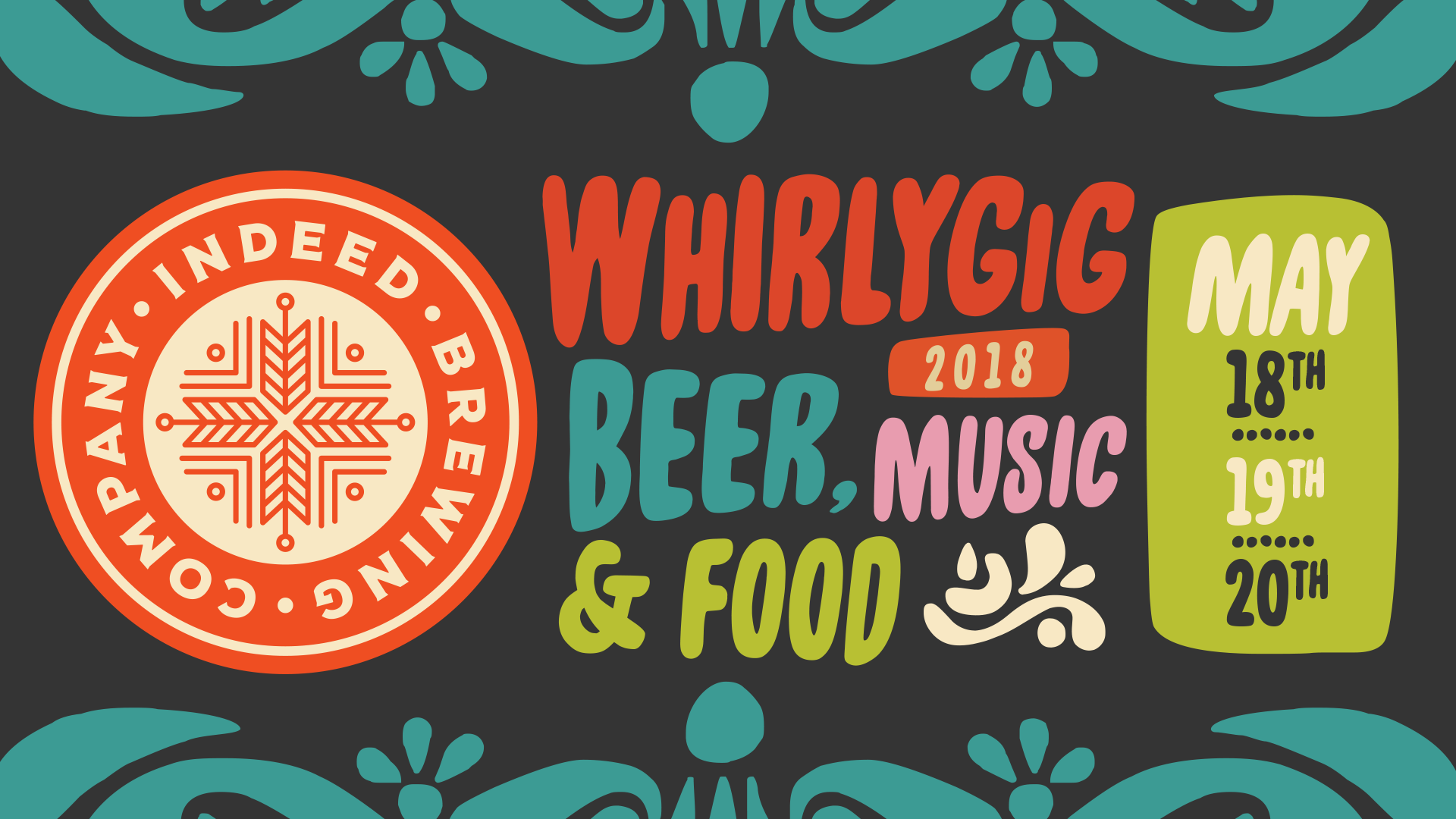 Indeed Brewing's Whirlygig 2018
Whirlygig is back and this year we're whirling harder than ever. If you're looking to get down and #getwhirly during Art-A-Whirl weekend, grab your friends and join us for:
Indeed Brewing presents Whirlygig 2018 Friday May 18th 5pm-11pm Saturday May 19th 12pm-11pm Sunday May 20th 12pm-8pm
RSVP on Facebook
MUSIC Three days of a killer local music lineup featuring headliners PHO, Black-eyed Snakes, and Happy Apple! Get the full line up below.
BEER Of course you'll find all your favorite brews on tap, including LSD, Mexican Honey, Strawberry Fields, Shenanigans, B-Side Pils, Lucy, Day Tripper, Zwickelbier, and selections from Wooden Soul. Plus who knows what else might pop up!
EATS & TREATS Tasty food galore! Whirly staple Blue Door Pub will be on site with totchos and blucys, along with Natedogs, slingin footlong wieners the old-fashioned way. New to the fest are Dogwood Coffee Company and Milkjam Creamery, keeping you warm and cool respectively.
ART The incredibly talented Chuck U will complete a live painting Friday into Saturday. It will then be auctioned off to the best looking and highest bidder. Indeed is smack dab in the thick of the Northeast Minneapolis Arts District, so be sure to visit the talented artists on the second and third floors above Indeed in the Solar Arts Building, across the tracks at the Northrup King Building, or up the street at the Casket Arts.
CHILLING OUT Whirlygig 2018 marks the grand opening of Indeed's tented Biergarten where you can take a rest from the fest to eat, drink, and get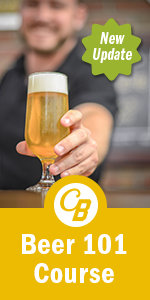 whirly while keeping it chill. Located in our new parking lot just steps from the brewery, it's also your go-to spot to sip our Wooden Soul series of wild, sour, and barrel-aged beer.
AFTER PARTY When you're done whirling on Saturday, keep your night going strong at Psycho Suzi's Motor Lounge for an Indeed After Party and tap takeover in the Shrunken Head. Grab an Indeed brew and enjoy tunes from DJ SHIEK and DJ Jake Rudh.
For those about to whirl, we salute you!
STUFF TO KNOW Entry is $1 if you're looking to buy a beer, and free for those not drinking. ALL proceeds will benefit our charitable giving program, Indeed We Can.
Cash only! Repeat – CASH ONLY inside and out. ATMs are on site just in case.
Kids welcome, as long as they can hang. We love doggos, but furry friends might find the experience overwhelming, so please leave them at home.
Music Lineup (set times to come):
Friday PHO The Bad Man Gabe Barnett & them Rounders Purple Funk Metropolis
Saturday Black-eyed Snakes BLAHA France Has the Bomb Matt Latterell Fiji-13 Graveyard Club Flavor Crystals cheap fantasy Lazy Scorsese
Sunday Happy Apple The Gang Font Porcupine dosh Chris Bates/Bryan Nichols Trio
Contact Info
Company: Indeed Brewing Company
Contact: Indeed Brewing
Email: info@indeedbrewing.com