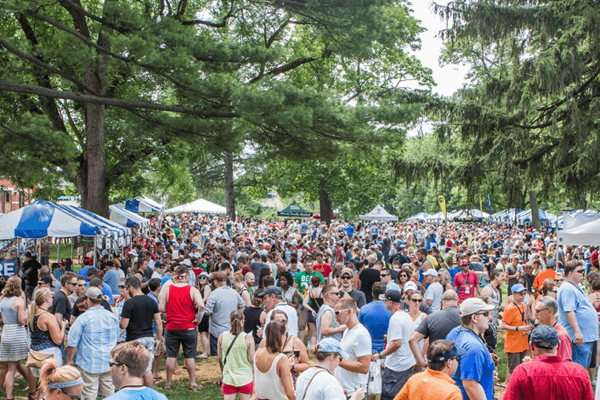 It's time for Naperville Ale Fest Summer Edition!
On the fifth anniversary of Naperville's original and biggest beer fest, we're kicking things up a notch.
For starters, we're bringing the summer edition of our festival back to beautiful Naper Settlement, and packing it full of over 200 unique American craft beers, live music and food from some of the area's favorite restaurants and food trucks. With downtown Naperville as a backdrop, it is the ideal setting to experience everything the exciting world of craft beer has to offer.
2017 Naperville Ale Fest July 15th 2017 Naper Settlement VIP: 12:00 – 5:00 pm General Admission: 1:00 – 5:00 pm Tickets>>
We thought we'd try something a little bit different at this year's Naperville Ale Fest by hosting a series of specialty mini-festivals within our giant beer fest! Why? Chicago loves festivals. We've got food fests, cider fests, large beer fests, small specialty beer fests… just about every type of festival you can imagine. We took them all, combined them, and moved into Naperville's best venue.
Read more about our mini festivals below and grab your tickets before they're gone – we have a TON of exciting announcements coming up.
Read More>>
Contact Info
Company: Lou Dog Events
Contact: J Seago
Email: josh@LouDogEvents.com