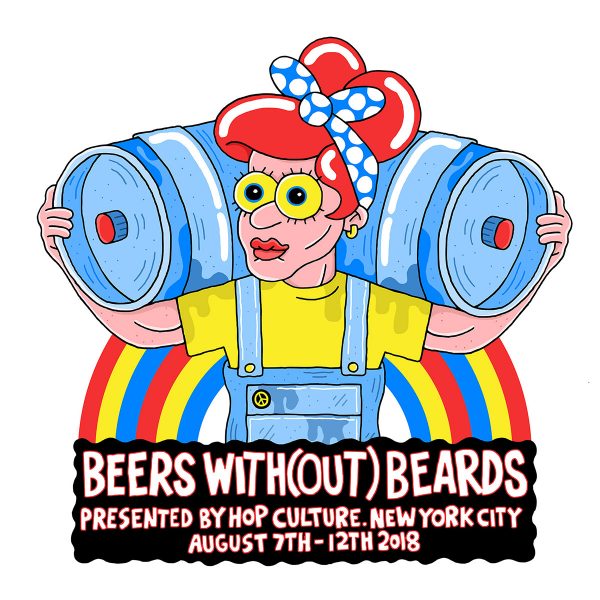 Largest Women's Beer Festival in the World Comes to New York City
Hop Culture Magazine is pleased to announce Beers Without Beards Week, the world's largest celebration of women in the beer industry. Taking place in New York City from August 7th to August 12th, the week will feature panels, tap takeovers, and beer dinners, all culminating in festival featuring 20+ of the best female-run breweries in the country. Come meet the brewers from Black Project Spontaneous and Wild Ales (Denver, CO), Triple Crossing Brewing (Richmond, VA), Garrison City Beerworks (Dover, NH), and more! You'll also have the opportunity to participate in beer trivia, and listen to a panel with Theresa McCulla, historian of American Brewing at the Smithsonian National Museum of American History, and connect with hundreds of other men and women interested in celebrating craft beer. 
"As a woman, I often found my plundering into the cave of craft beer to be a solitary spelunking adventure," said Grace Weitz, Marketing Manager for Hop Culture and the person behind Beers Without Beards. "While I never felt ostracized for being clean shaven, I did feel unrecognized. A question occurred to me: Could this change? And could I help?"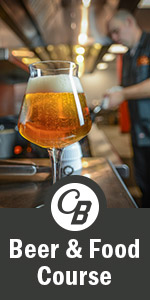 The final event in the week is the Beers Without Beards Festival, which will take place at The Well in Brooklyn during one session from 11:00 AM to 3:00 PM. At the festival, you'll get unlimited pours from attending breweries, as well as some very danceable music, food from female vendors, and Hop Culture's collectible merch, designed by British artist Sam Taylor.
The General Admission ticket ($50) gets you access to the festival for one session. Upon entering, you'll receive a limited-edition taster designed by Sam Taylor and a brochure that includes a map of the festival.
The VIP ticket ($75) gets you 30 minutes of early access to the festival, as well as a festival poster, koozie, teku, hat, and tote.
Designated Driver tickets are also available.
See below for the full list of breweries and find more info about the festival at www.hopculture.com/beerswithoutbeards.
Stay juicy.
Brewery List:
21st Amendment Brewery
Black Project Spontaneous & Wild Ales
Black Star Line Brewing Co.
Drake's Brewing Company
Eagle Rock Brewery
Equilibrium Brewery
Fifth Hammer Brewing
Five Boroughs Brewing Co.
Garrison City Beerworks
Interboro Spirits & Ales
Lineup Brewing
Moustache Brewing Co.
Outer Range Brewing Co.
Plan Bee Farm Brewery
Scratch Brewing Company
Stone Brewing
Strong Rope Brewery
The Ale Apothecary
Three Weavers Brewing Company
Transmitter Brewing
Triple Crossing Brewing Company
Contact Info
Company: Hop Culture LLC
Contact: Kenny Gould
Email: kenny@hopculture.com