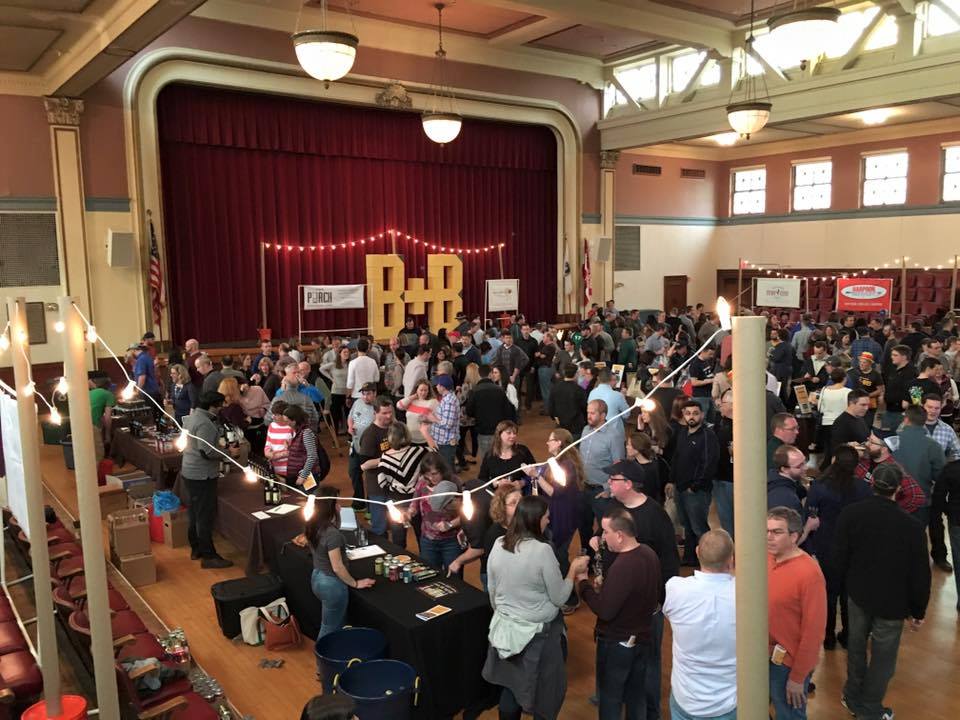 Melrose Beer + Bites 2017 (Melrose, MA)
The Melrose BEER + BITES local craft brew tasting will be held in two sessions, 2-5 p.m. and 6:30-9:30 p.m., on April 1 at Memorial Hall, 590 Main St., Melrose, Mass.
Attendees will have the opportunity to sample an array of locally produced beers and cider and complimentary appetizers from area food establishments. Additional food will also be available for purchase. Participating brewers include Bantam Cider, Bent Water Brewing, Bone Up Brewing, Castle Island Brewing, Clown Shoes Beer, Collective Arts Brewing, Far from the Tree Cider, Harpoon, Ipswich Ale Brewery, Jack's Abby Craft Lagers, Medford Brewing, Merrimack Ales, Mighty Squirrel, Newburyport Brewing and RiverWalk Brewing. Food offerings will be anchored by La Qchara, Wood + Fire, The Porch Southern Fare and Kettle Cuisine all-natural soups. Other event partners will include Nola's all-natural salsas, Seven Hills Farmstead, Buckalew's and Beacon Hill Wine & Gourmet. The event benefits Melrose Highlands Congregational Church and the programs and outreach it supports. In addition, a portion of event proceeds will benefit the Bread of Life of Malden, Mass., and its Building Fund.
For more information, check out our Facebook event.
Contact Info
Company: Beer + Bites Craft Brew Tasting (benefitting Melrose Highlands Congregational Church)
Contact: John Swanson
Email: john.swanson1@verizon.net