Philadelphia Brewing Co., one of Philly's oldest and largest breweries, is excited to announce it will be hosting its first annual Vegan Beerfest on Saturday, July 20th. Celebrating Philadelphia Brewing Co.'s all-vegan beers and featuring notable vegan vendors such as Jen Zavala, Martha, and more, the Beerfest is the first of its kind in the region!
From 12-4 pm, guests can sip on pints of Philadelphia Brewing Co.'s full line-up of vegan beer offerings at the bar in the Peacock Room or from the newly built outside bar in the recently-expanded beer garden – complete with towering LED palm trees salvaged from a recently defunct Hooters. Attendees will enjoy vegan fare from local vendors including Jen Zavala, Martha, Philadelphia Brews Creamery, and more.
The festival is pay-as-you-go, and guests can play free outdoor games, such as corn hole, over-sized Jenga, giant Connect Four, and more all while listening to live music.
 Participating vendors:
Jen Zavala – vegan tamales with chipotle yam and kale
Martha – Vegan Jawn – carrot terrine, fermented radish, dried eggplant, cabbage, mayo
Philadelphia Brews Creamery – vegan ice cream made with Philadelphia Brewing Co. beers and Commonwealth Ciders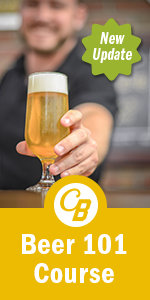 Chocolates by Kevan – vegan molded chocolates filled with handmade nut butters, fresh fruit gels, and ganache
Witching Hour Sauce – locally-made vegan hot sauce
"Why a vegan beerfest? Because more and more of our customers are identifying as vegetarian or vegan! Although most non-vegan beers are easy to spot – honey and milk sugar are common beer additives — most beer drinkers are unaware of the fairly common practice of using animal-based ingredients such as gelatin and isinglass as filtering agents," said William Barton, Co-Founder. "We have never used these clarifying agents in the production of our beers and invested in a top-notch centrifuge many years ago. More recently we invested in new equipment and a new, lactose free, recipe for our beloved Joe Coffee Porter made with locally roasted Passero's coffee."