SAN DIEGO, CA —Societe Brewing Company will celebrate seven successful years of award-winning beer and good cheer at SOCIETE 7, a grandiose anniversary festival on Saturday, July 27 at its Kearny Mesa brewery. Split into two sessions (12-4 p.m., 5-9 p.m.) to allow for elbow room and a more accommodating experience, SOCIETE 7 will treat guests to the following (included with ticket):
Unlimited Pours of 20-PLUS Beers: In addition to year-round staples and summer seasonals, Societe's brewers have been hard at work producing the following specialty beers:
Food from Local Restaurants: We will have a diverse array San Diego eateries serving up signature and specialty dishes for all to enjoy:
SOCIETE 7 Gear: Commemorative men's t-shirts and women's tank-tops will be issued to attendees along with a high-quality keepsake SOCIETE 7 glass.
Tickets are limited and available online via the Eventbrite website (http://bit.ly/societe7) as well as the Societe tasting room at 8262 Clairemont Mesa Boulevard. Early-bird rates will be in effect until July 5.
And while we have you, here are the other events we have going during the month of July…
BEER & ICE CREAM PAIRING SOCIAL | Saturday, July 6, 1-4 p.m.: Each month, we hold a beer-and-food pairing with local culinarians. This month, we're teaming with The Good Seed Food Company and pairing our beers with a quartet of gourmet, summer-ready ice creams. Tickets include the following:
Honey Lavender Ice Cream with Candied Lemon Round –paired with–  The Highwayman Brett-Aged Pale Ale (6.6% alcohol-by-volume)
Chocolate Molé Ice Cream with Cinnamon-dusted Buñuelo –paired with– The Debutante Belgian Amber Ale (6.8%)
Pear & Gorgonzola Ice Cream with Dehydrated Pear –paired with– The Pupil San Diego IPA (7.5%)
Vanilla Saffron Ice Cream with Dried Plum Fruit Roll –paired with– The Harlot Belgian Blonde Ale (5.8%)
Tickets: $15 and available in advance on Eventbrite, with a limited number set aside for day-of sales.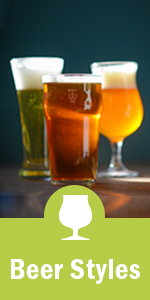 BLUEGRASS YOGA | Saturday, July 13, 10:30 a.m.-12 p.m.: Our certified yoga instructor knows nothing can help get someone centered and ready for a productive stretch session better than calming music. For some, that means a day spa's greatest-hits playlist, but for others, it's all about Americana. Join her as she converts our tasting room into a bluegrass-bolstered yoga studio and conducts an hour-long session accompanied by banjoes, fiddles and the occasional washboard. Afterward, enjoy a Societe beer (included in the ticket price) a half-hour before we open to the public.
Tickets: $15 and available in advance on Eventbrite or at the door day-of.
METAL YOGA | Saturday, July 20, 10:30 a.m.-12 p.m.: The team from San Diego Metal Yoga likes to step outside the aural box, pairing deep, cleansing breaths and inner-peace with grinding guitars and frenetic double-pedal bass action. And like any good session, this hour-long set is topped off with a beer, which can be enjoyed in Societe's tasting-room-turned-yoga-studio a half-hour before it opens to the public.
Tickets: $15 and available in advance on Eventbrite or at the door day-of.
All of these events will take place at Societe Brewing Company's tasting room, which is located at 8262 Clairemont Mesa Boulevard in Kearny Mesa. Please feel free to reach out for any additional information.
ABOUT SOCIETE BREWING COMPANY: An independently owned-and-operated brewery founded in 2012, Societe Brewing Company brews an array of hoppy "Out West" ales, Belgian-inspired and Germanic "Old World" ales and lagers, and dark "Stygian" beers. The brewery also features a 1,500-square-foot, temperature-controlled room housing used wine barrels filled with a maturing stock of "Feral" ales. Proud to be part of the hotbed of brewing innovation that is San Diego, Societe exclusively distributes its critically-acclaimed, award-winning beers to bars, restaurants and retailers throughout its home county. Fan-favorite beers include The Pupil San Diego IPA, The Coachman Session IPA, The Heiress Czech Pilsner, The Harlot Belgian Blonde Ale, The Debutante Belgian Amber Ale and The Butcher Imperial Stout. For more, please visit the company's official website—societebrewing.com—or follow Societe via social media on Facebook, Twitter or Instagram (@societebrewing).