SAN DIEGO, CA—Germany's legendary harvest festival, Oktoberfest, will take place from Saturday, September 21 to October 6…but not just in Deutschland. Kearny Mesa's Societe Brewing Company has a slew of events taking place over that span, starting with an all-day Oktoberfest Kick-Off Celebration from noon to 10 p.m. on Saturday, September 21. That free, family-friendly soiree will see the award-winning brewery convert its tasting room into an all-out, blue-and-white-outfitted Bavarian beer hall, complete with commemorative steins, 16-20 beers (including this year's batch of Societe's Oktoberfest Lager, Die Kellnerin), beer-infused German cuisine from San Diego's Biersal food truck, traditional music, plus plenty of fun activities, including pretzel-eating, stein-holding and best-dressed contests where winners will earn brewery-related prizes.
Those who want to work off some of that delicious beer and food ahead of time may arrive at the brewery by 10 a.m. on Saturday, September 21, and take part in the Societe Running Club's free monthly 5K run. The U-turn halfway point is a hydration station at Kearny Mesa's Road Runner Sports facility, and upon their return, all participants will receive $1 off their beers for the rest of the day. Talk about healthy motivation! (No tickets or signup are required to take part in the 5K.)
Exercising isn't the only way to get discounted beer. Starting Friday, August 30, Societe will have commemorative ceramic Oktoberfest steins on sale for $10, which includes customers' first pour of Societe beer. From September 21 to October 6, all stein refills will be offered for $1 off the regular price of select Societe beers (those under 6% alcohol-by-volume, excluding "Feral" ales).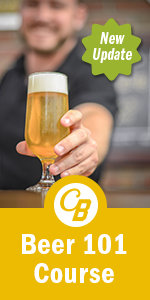 Thirsty for more? The culinary savants from The Good Seed Food Company will come to Societe's tasting room for an Oktoberfest Beer and Food Pairing from 1 to 4 p.m. on Saturday, September 28. They will serve up a quartet of German-inspired dishes devised specifically to pair with four of the brewery's beers, including Die Kellnerin Oktoberfest Lager. The menu is currently under construction, but expect staples like bratwurst, sauerbraten and potato salad given innovative twists to increase their whimsy and beer compatibility. Tickets will be available in advance (with a limited number for sale day-of) at Societe's tasting room and via online platform Eventbrite.
ABOUT SOCIETE BREWING COMPANY: An independently owned-and-operated brewery founded in 2012, Societe Brewing Company brews an array of hoppy "Out West" ales, Belgian-inspired and Germanic "Old World" ales and lagers, and dark "Stygian" beers. The brewery also features a 1,500-square-foot, temperature-controlled room housing used wine barrels filled with a maturing stock of "Feral" ales. Proud to be part of the hotbed of brewing innovation that is San Diego, Societe exclusively distributes its critically-acclaimed, award-winning beers to bars, restaurants and retailers throughout its home county. Fan-favorite beers include The Pupil San Diego IPA, The Coachman Session IPA, The Heiress Czech Pilsner, The Harlot Belgian Blonde Ale, The Debutante Belgian Amber Ale and The Butcher Imperial Stout. For more, please visit the company's official website—societebrewing.com—or follow Societe via social media on Facebook, Twitter or Instagram (@societebrewing).