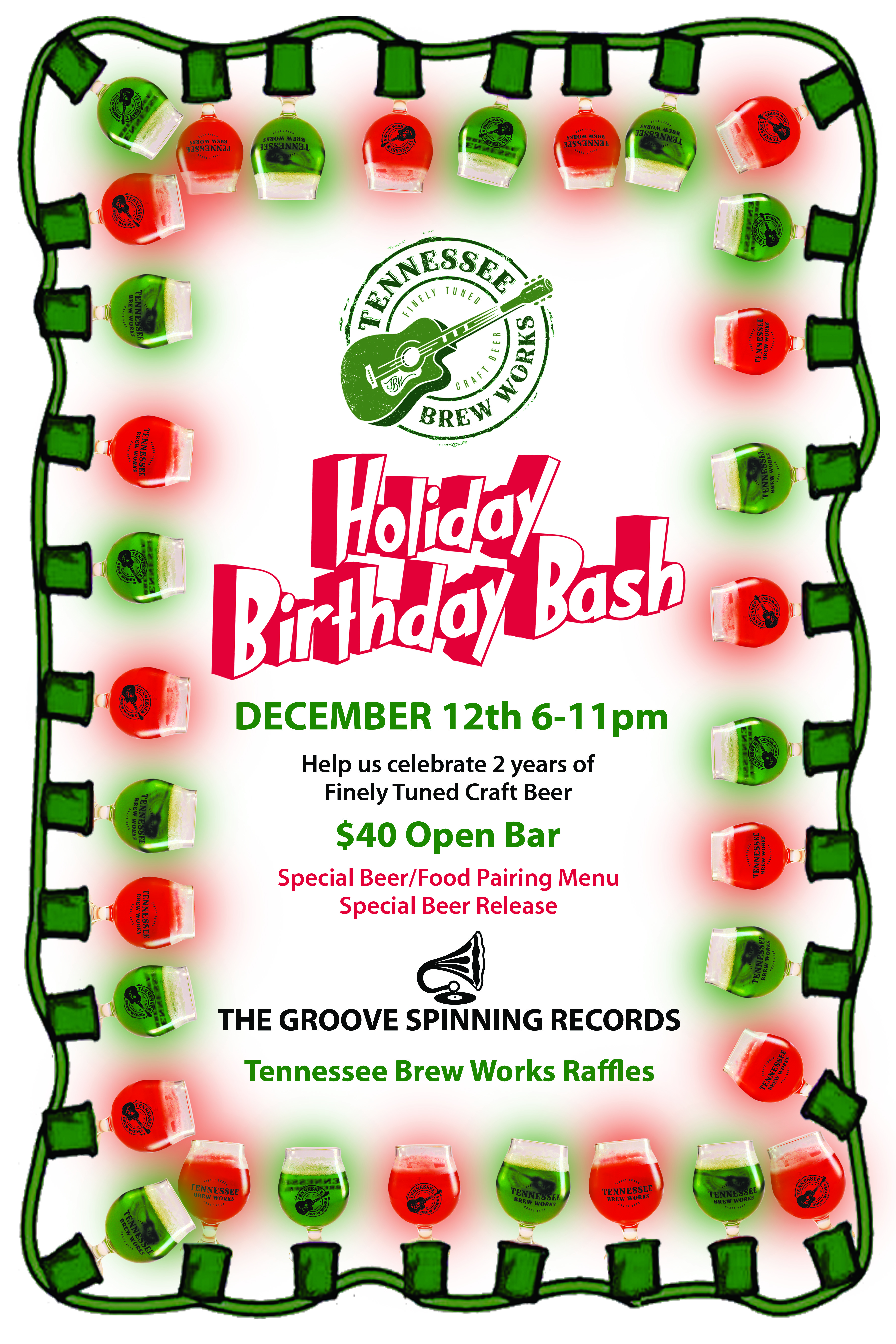 Tennessee Brew Works: Holiday Birthday Bash
DECEMBER 12, 2015. 6-11PM.
Our Tennessee TapRoom is turning TWO!!! Come celebrate with us, musical guests The Goove, a special beer pairing menu and open bar upstairs.
Don't miss the culinary skills of Chef Jay Mitchell enjoyed alongside the plethora of unique Tennessee Brew Works craft beers created by the brew team led by our very own Dr. Laura Burns! Tickets are $40 for open bar upstairs, downstairs bar is standard pricing. ORDER YOUR TICKETS HERE VIA EVENTBRITE!
Email caroline@tnbrew.com or call 615-874-0714 with any questions.
Contact Info
Company: Tennessee Brew Works
Contact: Caroline Knoblock
Email: caroline@tnbrew.com