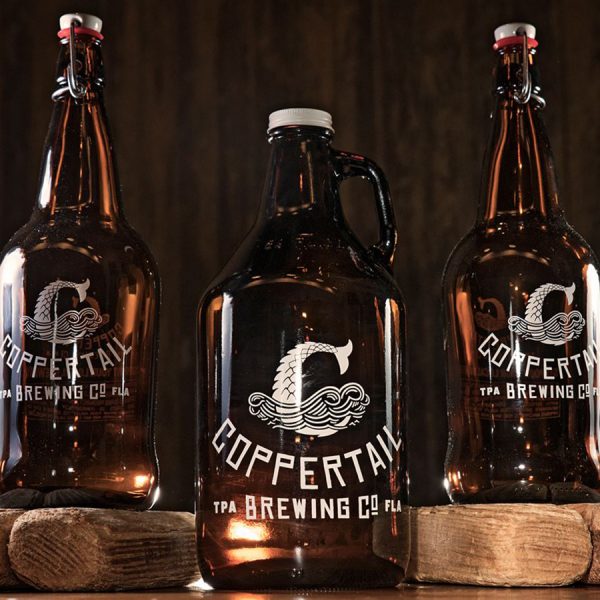 As Florida Runs Out of Bottled Water, Breweries Offer Help
Hurricane Irma is both a powerful storm and a large storm. As of Wednesday evening, the monstrous hurricane measured 500 miles wide — that's more than twice the size of the state of Florida at its widest point. When you think of Hurricane Irma in that context, you understand why 20 million Floridians, and everyone else in hurricane-prone areas, are so darn nervous.
(MORE: Find Florida Breweries)
Bottled water is scarce at best, but in some parts of the state, it's flat out gone. (Trust me: I was up until midnight scouring Amazon for bottled water for Florida family members who can't find any). If you have family that's in the same boat, they might be able to turn to a local brewery for help. About two dozen Florida breweries have announced they'll fill water containers for free.
"We have plenty to help out the community," Tequesta Brewing co-owner Fran Andrewlevich tells SouthFlorida.com. "We can fill up tanks with filtered water quickly. It's our brewing water, the best water you can possibly get."
SouthFlorida.com is keeping a running tab of breweries in Broward, Palm Beach and Miami-Dade Counties who are helping. Here are other Florida breweries we've seen offering water as of Thursday.
Fort Myers
Jacksonville
Orlando
Tallahassee
Tampa/Saint Petersburg Area
(READ: Breweries Rally Around #ReliefBeers for Harvey Flood Victims)
Two weeks ago, ahead of Hurricane Harvey, we saw several Texas breweries make the same offer. It may seem like a small gesture at first, but for families who didn't get to stores soon enough, it means a ton.
Note: This article has been updated to reflect more breweries who are helping with Florida water needs. If you are a brewery owner who would like to be added, email us.