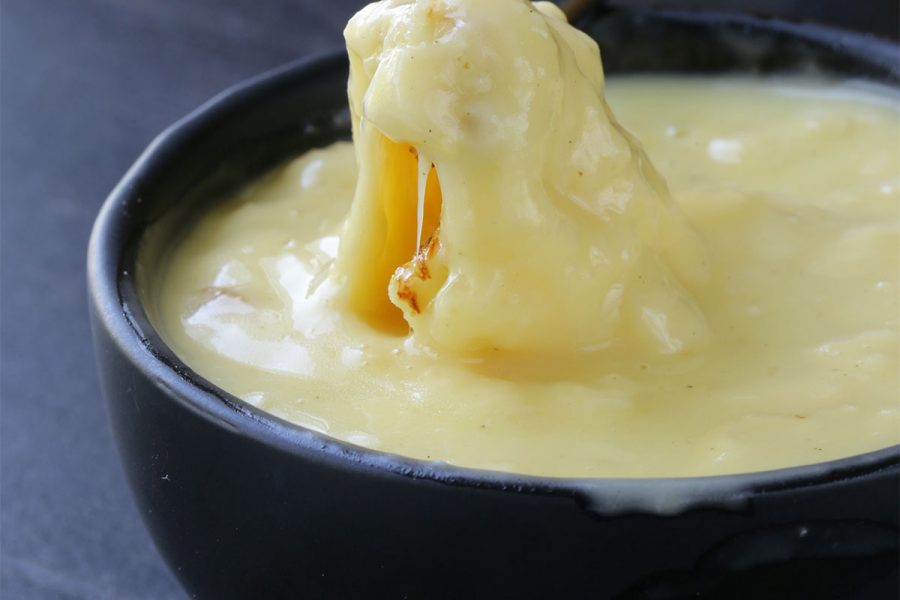 This hefeweizen beer cheese dip is a great addition to any summer cookout as it can be served cold as an appetizer or warm, fondue style.
Ingredients
4 pounds grated cheese (blend of 75% white cheddar, 25% cheese of your choice)
3/4 pounds cream cheese or Neufchatel
1/2 medium onion red or yellow minced
1/4 cup dry mustard
1/2 Tbsp salt, kosher
1/2 Tbsp garlic salt
2 1/2 cups Hefeweizen
2 ounces  feta or goat cheese crumbled
---
Directions
To make this hefeweizen beer cheese dip, add cheeses, minced onion, Worcestershire, mustard, kosher salt and garlic salt together in a mixing bowl.
Blend ingredients together completely using a mixer. While mixer is still running, slowly add beer until it is entirely incorporated. Can be served immediately.
Option: Heat the completed dip over the stove stirring until smooth, or warm in microwave stirring in minute intervals until heated through. This will create a fondue style appetizer.
You may want to halve or quarter the recipe as it makes quite a bit.