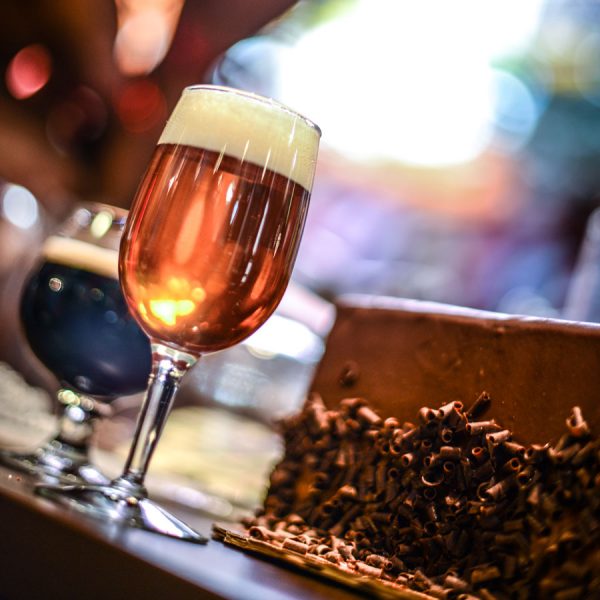 Yes, You CAN Pair Craft Beer with Dessert
Now more than ever, beers produced by small and independent craft brewers are making their way on to the dinner table. It's not that the beer has changed, rather the perception of craft beer as a legit complement to high-end cuisine has become increasingly more common.
Despite how far the American palate has come in appreciating and recognizing craft beer as a beverage worthy of being served with all types of dishes, from burgers and brats to the fanciest of fancy-pants meals, it is often sweeter wines or liqueurs that are suggested alongside the dessert course.
(MORE: How to Hone Your Beer Tasting Skills)
Is there still room to improve and open more minds to the value of adding craft beer to your meal? Sure, but the options and opportunities to enjoy craft beer as part of an elevated dining experience can be seen throughout the food world and in all types of food fares. And it's not just restaurants that are starting to "get it." A recent survey of beer drinkers by Nielsen found that nearly 90 percent of respondents say they sometimes drink craft beer with food.
In reality, craft beer presents all types of great opportunities to end your meal on a high note. Flavors of all types of beer styles are compatible with desserts, even hop flavors. I asked Brewers Association executive chef Adam Dulye what craft beers bring to the dessert table.
"Craft beer during dessert is a great way to end a meal; not only from having the carbonation help cleanse the palate but also from pairing points of view," Dulye says. "Digestifs and dessert cocktails tend to be heavier or sweeter and beer can come in and finish lighter. Granted, barrel aged or imperial stouts can compete on the heavier level as well, but sours, gose, IPA or even pale ale can come in and refresh at the end. Lighter desserts tend to pair a bit better as well."
(CHART: Which Beer Goes Best with My Meal?)
Finding Your Way Off the Deserted Island of Dessert and Beer Pairing
We know pairing beer with dessert can leave you feeling a little lost — perhaps like you're stranded on a deserted island. Let us help you find your way through that desert island with these dessert and beer pairing ideas. (I love these hypothetical situations about as much as I love making light of commonly misspelled words.)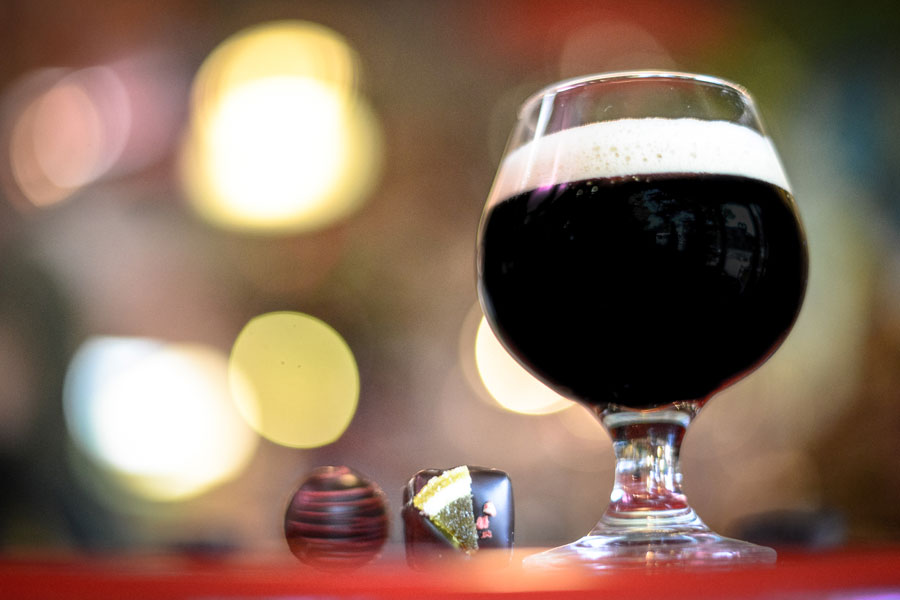 Chocolate and Caramel Forest
Complementary to a beer's malt character, especially stouts and porters, plus the beer's carbonation will cut through richness like a machete, if you were looking to see what's on the other side of the island.
Actual Example: Dusty Miller Semifreddo with Warm Toffee Sauce paired with Union Craft Brewing's Balt Altbier or Pelican Pub & Brewery's Tsunami Stout
Frozen Dessert Highlands
You won't slip with hoppy or spicy craft beers, as they contrast and bridge nicely against a creamy custard or fruit forward sorbet. This island sure has a diverse landscape!
Example: Lemon-Ginger-Lavender Sorbet paired with Twisted Pine Brewing Co.'s Le Petit Saison
Pastry and Confection Canyon
Sour beers work amazing with savory and very sweet flavors, oftentimes intertwining and creating long, complex finishes. If you need a lifeline to pull you out of your food coma, reach for a sour beer.
Example: Salted Caramel Chocolate Torte, Earl Gray Blueberry Sauce and Cherry Cotton Candy with Avery Brewing Co.'s Meretrix
So now that you know that a variety of different beer styles can make the dessert course magical, my hypothetical becomes as difficult as deciding on the one craft beer you'd choose stranded on a desert island. Think long and hard about the one beer that would wet your whistle as the serf washes a sure of your island oasis. Of coarse you'd probably get board and want to set sale through the waives greener pastors. In all honesty, though, this is very unlikely, so the answer is probably mute, so never mind.
Piece.
CraftBeer.com is fully dedicated to small and independent U.S. breweries. We are published by the Brewers Association, the not-for-profit trade group dedicated to promoting and protecting America's small and independent craft brewers. Stories and opinions shared on CraftBeer.com do not imply endorsement by or positions taken by the Brewers Association or its members.