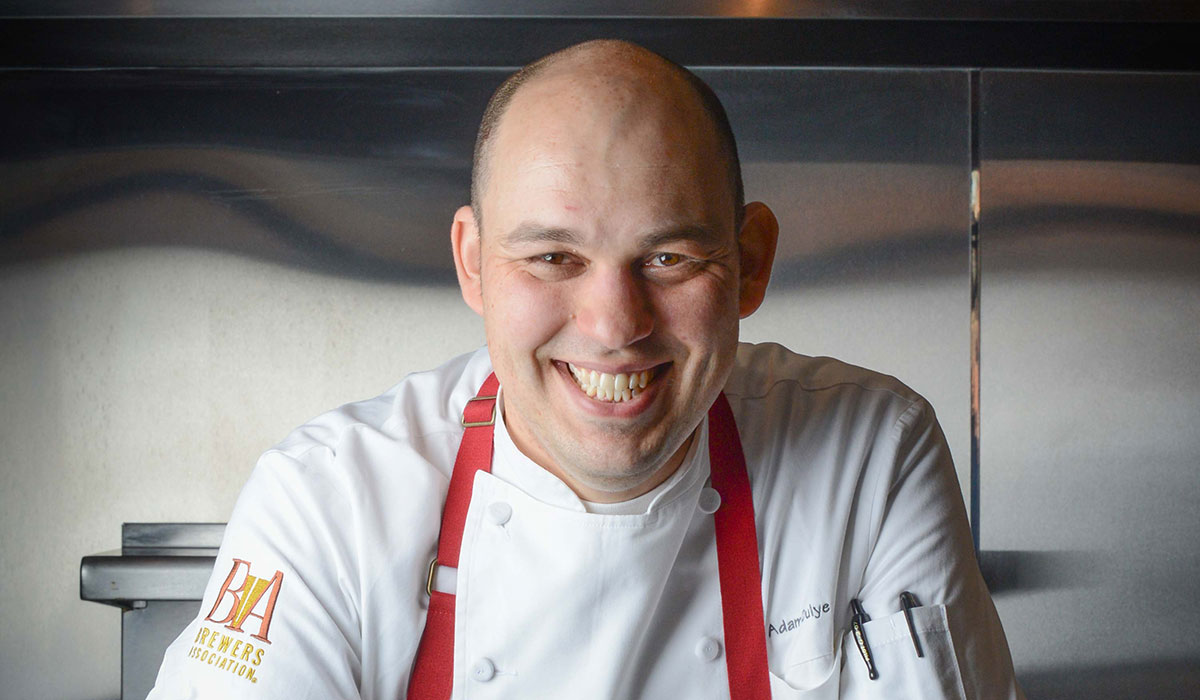 A Chef's Thoughts from the James Beard House Kitchen on National Beer Day
6:45 a.m. rolls around a little early in midtown Manhattan on the morning of Saturday, April 7, 2018. Five chefs wearily begin grabbing coolers shipped from Illinois, Colorado and Pennsylvania. Coffee in hand, we all climb into a large SUV and head 12 blocks south to one of the most storied kitchens in the United States.
It's National Beer Day. As the rest of the country wakes up and begins to check social media, hundreds of posts are going out celebrating craft beer, defining craft beer, capturing a moment of the movement of independent beer. At 167 West 12th Street we arrive to unload coolers carrying a five-course meal celebrating National Beer Day at the James Beard House.
We arrive — at the James Beard House — with craft beer.
(RECIPES: Cook with Craft Beer)
On-site Preparation Inside the James Beard House Kitchen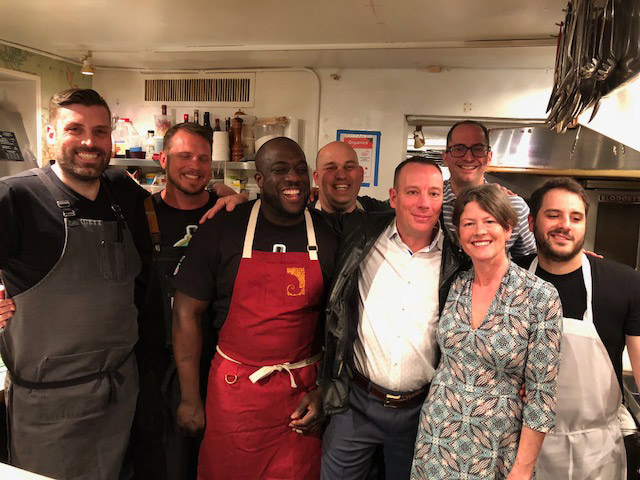 While beer pairing dinners have been happening for decades, and years ago we proved to ourselves that beer is at the top of the pairing food chain, we must also take note that there is still a lot of work to be done. To climb to the top and then to stay at the top means to never stop. Never stop imagining new styles, new flavors, new pairings, new techniques. As many brewers are doing this, the chefs who just arrived at a tiny kitchen in New York City are working to do the same on the food side.
Coolers are unloaded, stations claimed, ovens turned on. Note: Don't turn the grill on until absolutely needed otherwise it will get unbearably hot.
Prep begins. Crackers for the smoked trout go into the oven. Purees and grains hit the stoves, mackerel is taken out of its cure and put to gently rest. Lists are written and a schedule reviewed. We need all hands ready at 6 p.m. The reception starts at 7 p.m.
Shortly before doors open, the brewers arrive — Fremont Brewing Company from Seattle and Maine Beer Company from Freeport, Maine. The beer is checked, properly cold and fresh and a cheers is had by all.
To climb to the top and then to stay at the top means to never stop. Never stop imagining new styles, new flavors, new pairings, new techniques.
Guests begin to arrive. The arrival at the Beard House is special. You walk through the time-honored kitchen, past the chefs plating and into the atrium to begin your evening. Dinner is called and guests are seated.
First course is a go. Eighty plates hit the pass. Ricotta down, stone fruit to follow, toasted polenta down. Garnish, behind you. "Yes, chef. Thank you, chef. Next course, chef." We work as a team. Even though we have never cooked together before there is a silent understanding of what must be done, behind, back, around – "Here, chef. Like this, chef. Yes, thank you."
(LEARN: Beer and Food Tasting Tools and Worksheets)
Presenting the Beers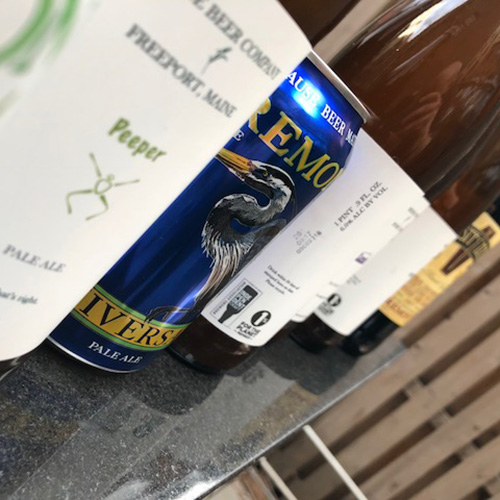 While we work in the kitchen Matt, Dan and Sara from Fremont and Maine Beer Co. are at work upstairs in the dining room ready to present a 100 percent brett beer right out the gate. How does this go over with the diners?
"What is brett?" several diners ask. "What are these flavors?" they say.
Pale ale is next. "How do these hops interact with the dish?" they ask. "I never knew I liked bitter like this!" says one guest.
IPA comes next. The reigning American beer style. It fits into the menu where maybe a pinot noir would be if this was a wine pairing. The dish is bold in spice and big on flavor. The IPA rises to the dish, carbonation reacts on the palate and smiles of discovery flash around the dining room.
We finish with a blended barrel aged beer with notes of the famous Rusty Nail cocktail. Chocolate in many forms hits the table. Not too heavy, just right and the beer lingers as the chefs come up from the kitchen.
We all stand in front of the group. We give a brief introduction: Thank you to the James Beard House for having us. Thank you for being here.
(LEARN: CraftBeer.com Beer & Food Course)
The dinner, while simple in form (arrive, eat, taste, drink, pair, depart) has done so much more. You see, it's from this small kitchen in New York City that American cuisine is defined, directed and created. To cook here is to say we have arrived! Here is our contribution to defining this cuisine. To cook here with craft beer on National Beer Day — that shouts to all we have arrived.
The dinner over, all head out for the evening, and the chefs and brewers gather for a last glass. We head back to Colorado, Washington, Maine, Illinois and Pennsylvania the next day. But for now, a brief moment to stop and recognize that in defining American cuisine, one cannot do so without independent craft beer.
CraftBeer.com is fully dedicated to small and independent U.S. breweries. We are published by the Brewers Association, the not-for-profit trade group dedicated to promoting and protecting America's small and independent craft brewers. Stories and opinions shared on CraftBeer.com do not imply endorsement by or positions taken by the Brewers Association or its members.