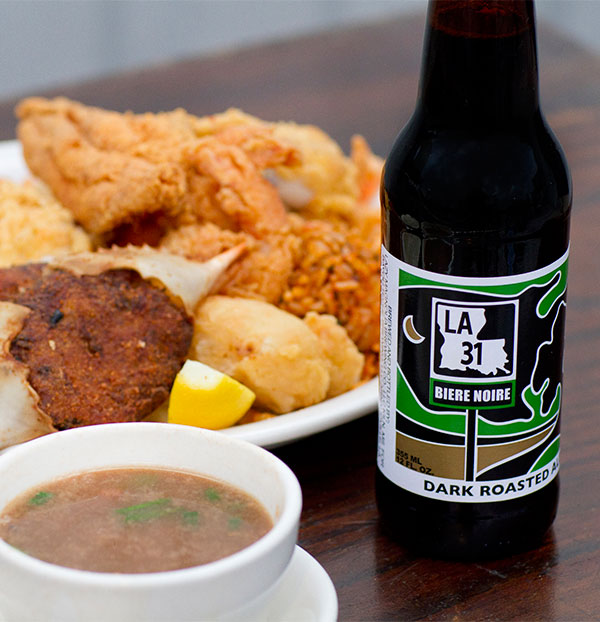 Louisiana: Where Craft Beer and Food Collide
In Louisiana, people love to drink beer—the state is ranked 11th in the country for beer consumed per capita, and the bon temps roulez and laissez faire attitude leads to plenty of beer consumption during football games, at crawfish boils, at music festivals, while watching parades, and any day ending in "y," really.
However, the local craft brewing scene has struggled to keep pace with the demand for beer—Louisiana ranks 50th in number of craft breweries per capita. The scene is growing steadily, with breweries opening throughout the state, their number doubling from six in 2010 to 15 in 2015.
What craft brewers in Louisiana have learned is, that the way to attract locals from the macrobrews they previously only had access to, to the locally crafted beer offered in more and more places, is to connect them to Louisiana's singular cuisine and overall obsession with good food.
Louisiana food culture highlights local ingredients like seafood from the Gulf of Mexico, rice and vegetable crops harvested year round. Bayou Teche Brewing founder Karlos Knott says of the area's culinary scene, "The food is amazing here. It is one of the most important pieces of the Cajun and Creole culture. Cooking and eating are important ways we Cajuns communicate. Like our music, we feel that our cuisine is a higher form of expression."
According to David Blossman, president of Abita Brewing Co., the state's oldest and largest brewery, "Our beers were designed from the beginning to pair well with our culture. Culinary pairing is important, but it is just one aspect. Abita beers pair well with the way we love to live in Louisiana and all of our social occasions."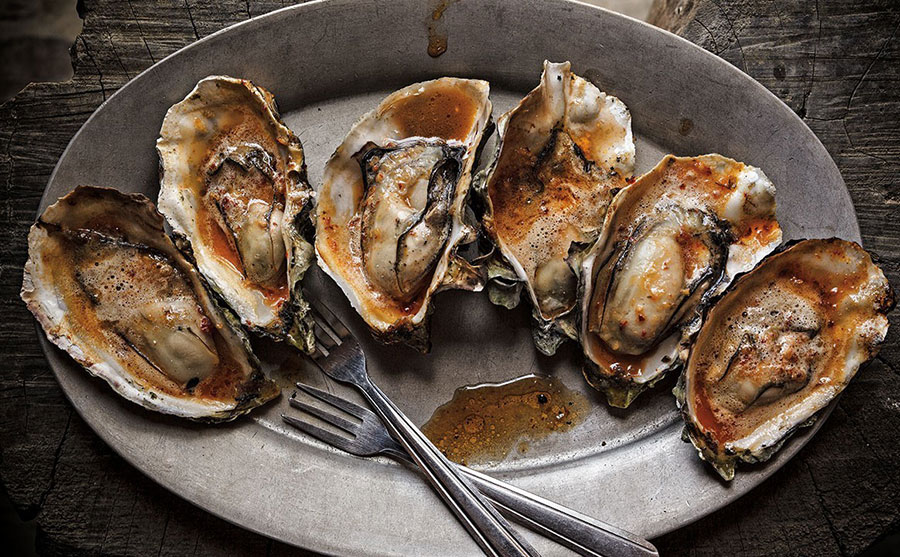 Bayou Teche, Abita, NOLA Brewing, and other local breweries have created beer that complement Louisiana dishes, showing diners how well the beer and food can work together. Beer dinners and pairings, as well as local chefs working with beer as an ingredient in great food, have become critical in exposing craft beer newcomers in the region to the vast array of flavors beer brings to the table.
"Beer dinners allow us to speak to Cajuns and Creoles in their own language–food," Knott says. "Once you can talk about your beers in food terms, and then show how to pair locally crafted beer with locally sourced and prepared courses, well, you have them hooked."
Bayou Teche has been aggressive in promoting its beer as part of the Cajun culture and lifestyle, brewed to pair with the food, the music, the language, and the way of life. As part of that mission statement, they've held Cajun beer dinners from Bourbon Street to Brooklyn, spreading the word of bold flavors and bonhomie to diners who come for the food, but stay for the beer.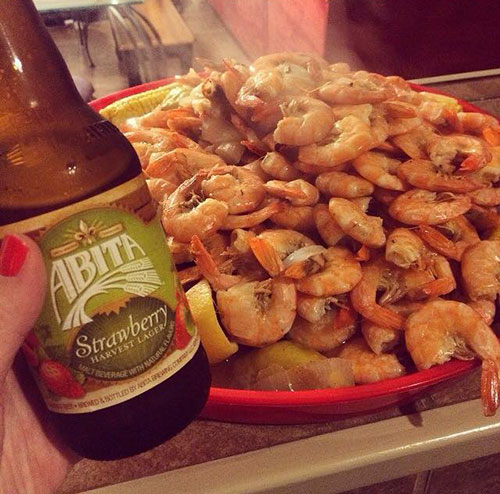 Knott recalls, "One of the nicest compliments we ever got at the brewery was just after we first opened five years ago.  An elderly Cajun lady, speaking with a thick French accent called us.  She had read on the local newspaper that we crafted beers to pair with Cajun cuisine.  So she cooked a Turtle Sauce Piquant for her guests and poured each a glass of our Biere Pale.  She was calling us to let us know that even though her Turtle Sauce Piquant was always a hit with her guests, that our Biere Pale made it a remarkable, life-changing meal.  If you know anything about older Cajun ladies, they hardly ever attribute an amazing meal to anything other than their cooking skills acquired over a lifetime of practice.  That call meant the world to me."
Abita has been forging the way of craft beer culture in Louisiana for almost 30 years now, and has been an instrumental part of creating the concept of marrying food and craft beer flavors – famed Louisiana chef Emeril Lagasse is an avowed Abita Turbodog lover, having used the dark brown ale in recipes ranging from gumbo to fried chicken to bisque.
Blossman notes, "We are very lucky that local chefs from the beginning showcased our beers as ingredients and pairings. It was natural for us to join along with beer dinners. We learned a lot from the chefs and their ideas of pairing."
Blossman says that beer dinners have become a huge part of the brewery's identity and DNA over the past twenty years. Blossman says of working with different chefs across the state and country, "hell, we were so inspired by them that we created a cookbook with recipes from our beer dinners."
The creativity and fun that craft brewers bring to their beers can be applied to some of its culinary collaboration. Bayou Teche has just announced a collaboration with Dat Dog, a local hot dog chain which features locally sourced ingredients in each of their three New Orleans locations. The beer, called "Dat Beer" is a farmhouse style biere de garde, created specifically to complement Dat Dog's entire menu of brats, sausages, and franks.
NOLA Brewing has not only done beer dinners around town from fancy to casual, but has created events like beer brunches and has also partnered with the New Orleans chapter of Dinner Lab to bring their beers to people who aren't craft beer drinkers but love to eat great food.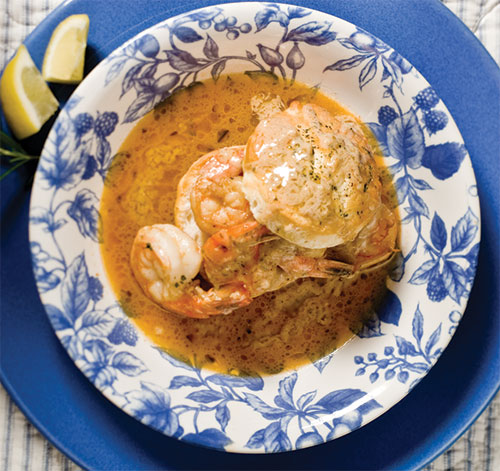 That intersection between food and beer at NOLA Brewing is personified by NOLA's head brewer, Peter Caddoo. Before he and Kirk Coco opened NOLA Brewing in 2008, Caddoo worked in the kitchens of iconic New Orleans restaurants like Commander's Palace and Ralph's on the Park. Caddoo started working in restaurants in high school, became a Navy cook, and ended up at the Culinary Institute of America, where he became president at the prestigious cooking school's Beer and Ale Society. "Basically, the CIA gave us money to go try different beers every month," Caddoo says. When homebrewing became legal, in the late 70s, Caddoo and his roommate decided to start making beer.
After graduating the CIA in 1981, Cadoo came to New Orleans to work in fine dining establishments around the city, homebrewing the whole time. After working at Commander's under Emeril, he says, "chefs could go cook anywhere in the city," but his food path transitioned to a beer path, when he went to work at Dixie Brewing in 1987. "I left a successful restaurant to go work at a brewery that was basically going out of business," Caddoo laughs.
But Caddoo worked at Dixie until 2005, when the brewery closed. He went back to fine dining because, he says, "there wasn't another brewery in town back then." Three years later, he and ex-Navy officer Kirk Coco founded NOLA Brewing, the city's largest production brewery.
Caddoo reminisces about bringing test batches to work the brunch shift at Ralph's on the Park, where he and executive chef Chip Flanagan would sample after shift while sitting in City Park. "That was the one reason to work a brunch," Flanagan says with a laugh.
Flanagan has been using NOLA's beer in his cooking on a regular basis. "I usually have a keg of Irish Channel Stout in the cooler to cook with – we've used it in a glaze here before, with lamb chops. And I have NOLA Blonde that I use for BBQ shrimp." That culinary connection has resulted in several beer dinner collaborations between Ralph's on the Park and NOLA Brewing.
Louisiana has so many stories and traditions wrapped around the food its people cook and eat, and it's a huge benefit to local breweries to hitch their wagon to that. Because freshly brewed beer is flavorful and built to complement the region's dishes, it's the perfect way to appeal to consumers that don't consider themselves to be beer drinkers.
Knott jokes, "I came to the conclusion that [people who lived in other parts of the country] gravitated to craft beer earlier than we did because they needed to make their meals taste better. Now that we Cajuns and Creoles have caught on to the transformative power of locally crafted beers, well, let's just say our ranking as one of the fattest states is not in jeopardy"
CraftBeer.com is fully dedicated to small and independent U.S. breweries. We are published by the Brewers Association, the not-for-profit trade group dedicated to promoting and protecting America's small and independent craft brewers. Stories and opinions shared on CraftBeer.com do not imply endorsement by or positions taken by the Brewers Association or its members.