Alabama's Gulf Coast fits snugly between Florida's Panhandle and southern Mississippi. Along this 60 mile stretch of coastline, you'll find killer orange-pink sunsets, beaches, and a growing appetite for Gulf Coast craft breweries.
Fairhope Brewing Company was the first to take the plunge in Lower Alabama in 2012. They won the thirsty's heart with their Everyday Ale and The Causeway IPA.
Today, the pioneering efforts of three new independent craft breweries entice beer travelers for a coastal hop Alabama-style.
(READ: 7 Southern Craft Breweries to Watch)
Haint Blue Brewing Company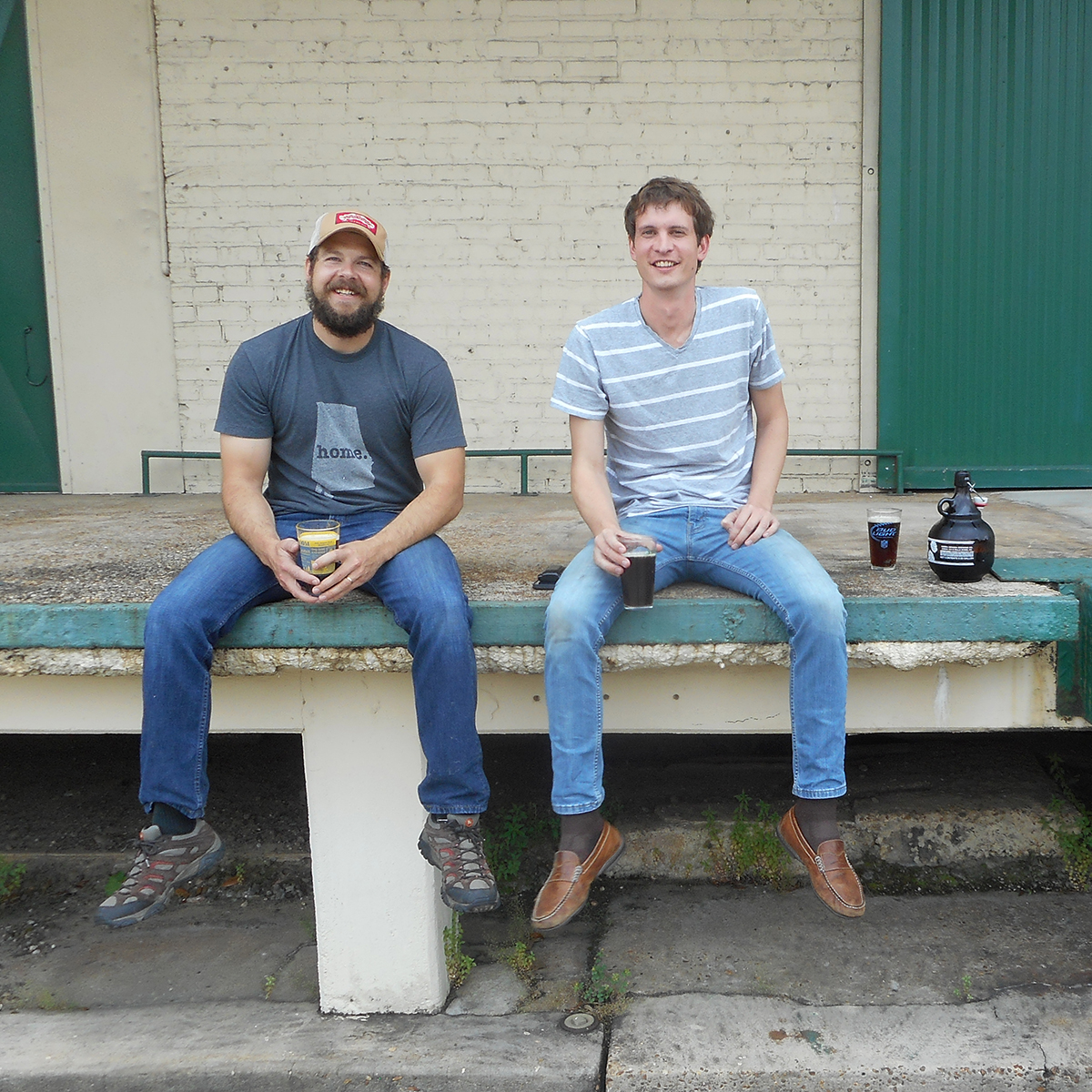 Mobile (not New Orleans) is the birthplace of American Mardi Gras. Walk the downtown streets of this American port city, and the colorful beads drape the trees.
Within sight of Mobile's father of Mardi Gras, Joe Cain's final resting place at the corner of Broad and Canal, sits a 90-year-old ice factory that will soon be home to Haint Blue Brewing Company.
"It's not a set it and forget it industry. It's a craft," says Keith Sherrill, co-owner of Haint Blue. His mission is to create community around "the best beer and a small amount of it."
Raising over $267,000 through crowd-funding, Sherrill is convinced that the people within a community build the community.
(VISIT: Find an Alabama Craft Brewery)
As his brother-in-law, Matt Wheeler, came aboard as head brewer, the duo set out to Colorado for Tom Hennessy's Brewery Immersion Course.
"Opening the books was a sanity check." Wheeler explains.
The Haint Blue team has been persistent. A few legal snags have held up the downtown brewery up in construction. So, they've teamed up with Lazy Magnolia Brewery to brew their recipes during the interim. Wheeler brewed his first commercial batch at the Mississippi brewery just a little over an hour away this past January, and continues brewing Haint Blue flagship beers there.
Included in the lineup is a saffron saison that holds a special place in Sherrill's heart from his military days. Sourced from Afghanistan where he was stationed for multiple tours of duty, this saffron is creating new income streams for traditional poppy farmers. These same farmers historically had no other choice but to do business with the Taliban — not anymore, according to Sherrill. He says that when brewing beer, he can't help but to think he's helping a community half a world away.
Serda Brewing Company
Serda Brewing Company is also racing the clock to bea founding frontiersman of Mobile's new craft brewery scene. Just beyond Wintzell's Oyster House at 600 Government Street, owner John Serda and brewmaster Todd Hicks are building a 30-barrel system that will focus its distribution from Brownsville, Texas, to Key West, Florida.
While these guys believe in the theory as Hicks puts it, "every place is your beach," they plan on focusing on lagers.
"Being on the Gulf, lagers are lighter to drink," explains Serda. "We want to be the Corona of craft beer."
When I asked him if there'll be limes in their thirst-quenching beers, Serda opines, "Oh, there will be none of that."
(BEER TRAVEL: Find Dozens of City Guides)
Back in the day, Serda and Hicks attended the same high school. But it wasn't until their career paths crossed at Port City Brewery that they would become friends. At the time, the two brew friends avidly brewed at home. Yet, Serda's professional journey took a different path.
Ask any Mobile local about the Serda name, and they'll most likely point toward John's Serda Coffee Company on Royal Street. Here there's an aroma of small-batch Costa Rican roast permeating the air. Still, Serda contends the best place to find a good brew is his house. But, he also frequents The Haberdasher which is only steps from his Mobile coffee shop.
Hicks has a long history of beer in the Southeast. Cutting his teeth on the likes of Port City Brewery in the early 90s, he also once trained under a former Spaten-Franziskaner-Bräu brewer. Since those days, he's tucked away quite a few recipes for German lagers and ales.
"I make lagers because no one's doing them," he says. To this day, his brewhouse designs pepper the Gulf Coast. So, when it came to designing the Serda brewhouse in the old Goodyear store, the seasoned brewmaster says he had no hesitations.
"I designed this place to produce lagers and could probably brew by myself, if I had to," he says.
Design isn't the only star of efficiency in this future Mobile mecca. Hicks says that the municipal water supply is pulled straight out of the reservoir which is extremely soft water, ideal for pilsners.
Serda Brewing Company opens this summer and their Hook, Line and Lager-Pilsner will be tapped and ready to beat the heat in their pub-style taproom. Be on the lookout for Serda to hit Southeastern shelves, sooner rather than later.
(LEARN: 75+ Popular Beer Styles)
Big Beach Brewing
Just an hour's drive east and you'll be in beach heaven. Most folks come for the 32 miles of white, sandy beaches made from quartz grains washed down the Appalachians thousands of years ago. But, Gulf Shores and Orange Beach is also home to the state's southernmost brewery, Big Beach Brewing Company, located at 300 E 24th Ave in Gulf Shores, Alabama.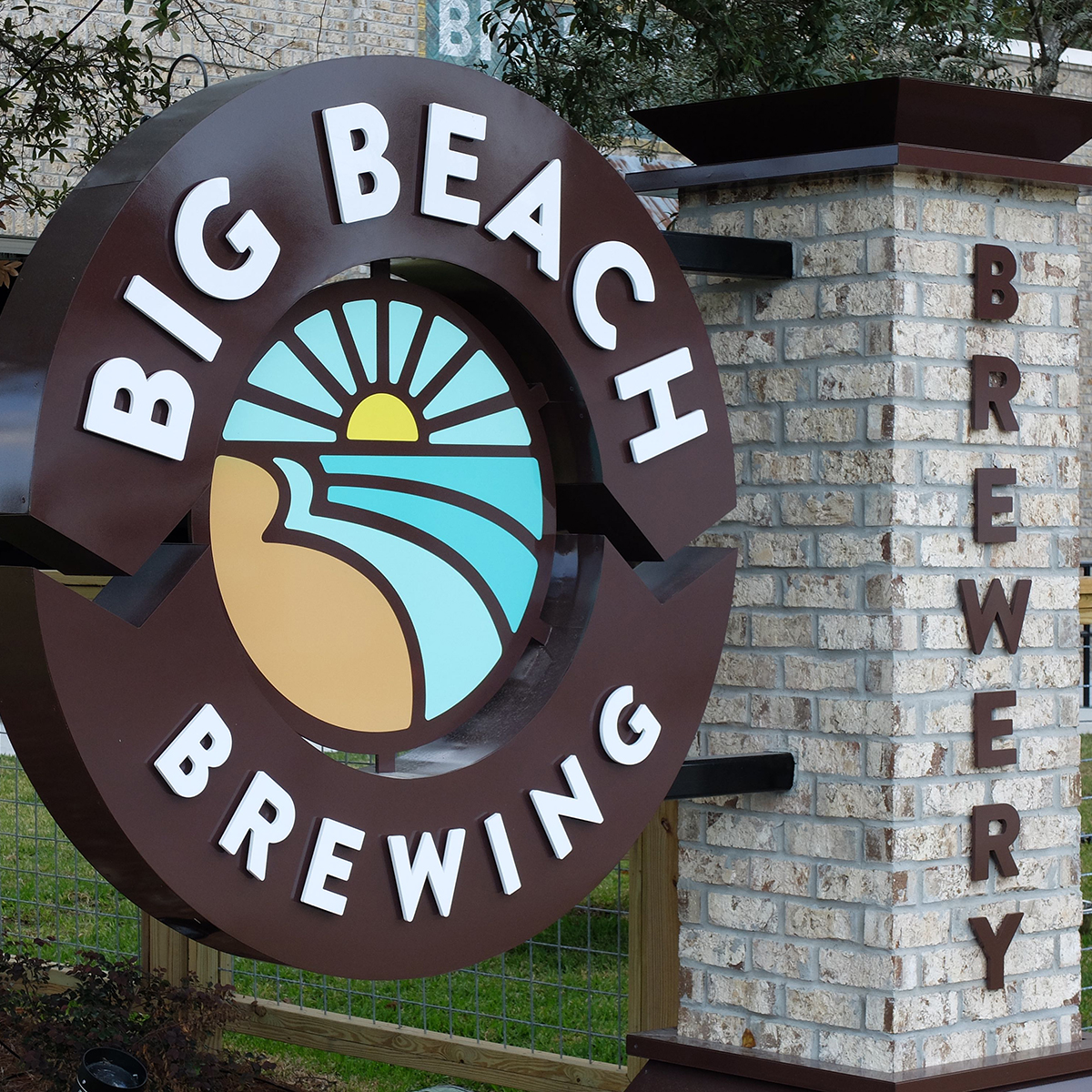 When Jim and Julie Shamburger travel, they always seek out mom-and-pop breweries and visit with the locals.
"With 5-6 million visitors per year, we felt we could be successful opening a brewery here," Jim says. "It got bigger than I thought it would be."
Big Beach opened last fall with a 10-barrel system that is literally tank to tap. The barrel lines go straight to the taps from a big iron pipe that cools the beer to 36 degrees.
"Once it's moved into the bright tank, folks can drink the beer. You don't get much fresher than that," explains brewmaster Rod Murray.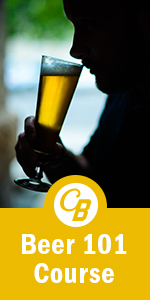 Murray started brewing in 1994 during his military career by taking a brewing course. While in Germany he fell in love with hefeweizen, but then stepped into the world of cream ales for which he's become known for.
(COOK WITH BEER: How to Make IPA Fish Tacos)
Hailing from Public House Brewery in Rolla, Missouri, Murray is excited for one of their brewers to join him for a bit this summer to "fire up a lager together." He actually has several summer recipe plans that include a taste of Alabama farms such as the peach wheat made with Alabama peaches. Beekeeper Matthew Green hauls his local honey to the brewery which goes into the blonde ale. Also, the satsumas for the satsuma white come from right up the road.
"Anytime we can source something local, we do," Murray tells us. "This is our first year. I'm always feeling like I'm chasing myself. Once we get to this fall, I'll know the normal rotation."
Enjoy the breeze in the front yard swing, cozy up by the fireplace, or grab a seat on the northeast deck (complete with views of the Intracoastal Waterway). Four-legged friends are also welcome at Big Beach. And if music is the ticket for savoring the flavors, this is the place for you.
"Julie and I like music. We like to go to places that offer an easy vibe so that we can sit and talk about the beer. We want to become one of the premier music venues of Gulf Shores," Jim says. Check out their events calendar for an act that pleases your palate.
The folks at Big Beach Brewing Company aim to create an environment with comfort in mind, while adding an educational component. Murray says anyone is welcome to come back and take a look at the process. In fact, he works in somewhat of a fish bowl setting.
"There's nowhere to hide," he says of the brewhouse surrounded by glass. Garnering a multitude of national awards, Murray doesn't need to hide. "Rod is a very modest person. He's won national awards … but, he'd never tell you about that," says Jim while Murray chuckles, responding: "Nope!"
CraftBeer.com is fully dedicated to small and independent U.S. breweries. We are published by the Brewers Association, the not-for-profit trade group dedicated to promoting and protecting America's small and independent craft brewers. Stories and opinions shared on CraftBeer.com do not imply endorsement by or positions taken by the Brewers Association or its members.