Due to restrictive post-Prohibition alcohol laws and a strong religious history of temperance, the Southeast U.S. has lagged behind the brewery boom that has swept the country. However, Southerners are pushing past the obstacles and more breweries are opening up every month — not just in known brewery havens like Asheville, North Carolina, or Tampa, but in smaller Southern cities that are shifting and growing.
Below are seven cities in the South that have undergone significant cultural and epicurean changes over the last five years, and seven breweries in those cities that represent the growth of their communities.
Urban South Brewery | New Orleans, LA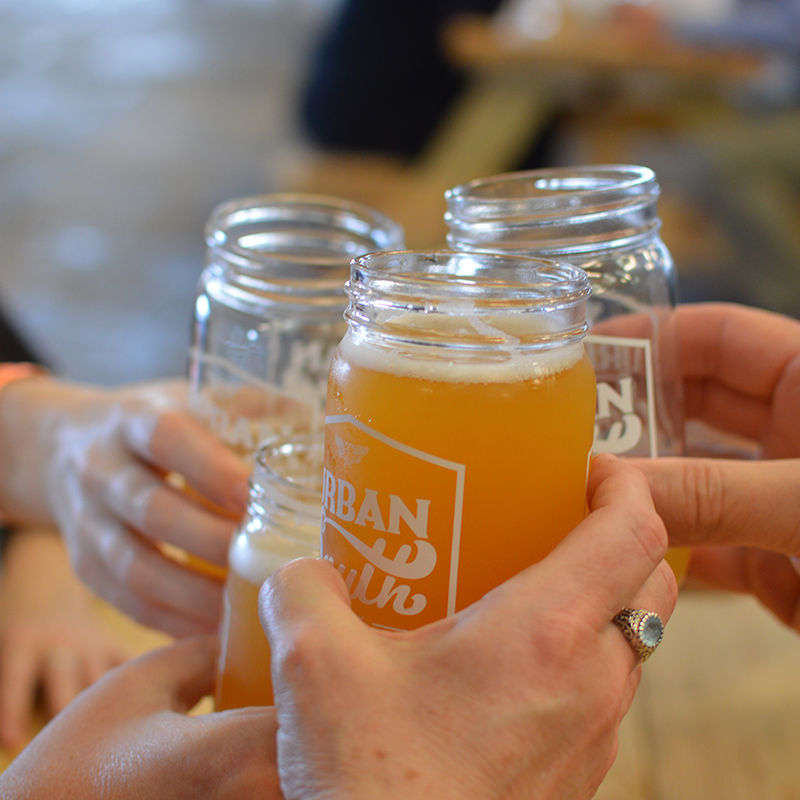 New Orleans' beer culture has been slow to take root, but it's blooming rapidly. There are three production breweries in the city (up from one in 2010) with five more in differing stages of readiness. Urban South opened in March 2016 and has been in such demand that within the first six months of operation, they had to double their tank capacity.
Urban South's brewers are focused on brewing traditional lagers and hoppy IPAs, with a wit and porter thrown in for good measure — all beers designed and brewed to appeal to a wide spectrum of palates and levels of beer drinkers.
"Our philosophy is to brew beers that we love to drink that fit our place and climate," Urban South founder and president Jacob Landry says. "We don't think that can be done without brewing lagers. From an economic standpoint for a startup, they don't make a lot of sense. We can turn twice as much ale in our tanks in the same time it takes to turn a batch of lager. However, what is the hot humid South without crisp lagers?"
More breweries: NOLA Brewing, Second Line Brewing, Crescent City Brewhouse Bars/Restaurants: Avenue Pub, Cooter Brown's, The Bulldog, Junction, Ale Bottle shops: Stein's Market and Deli, 504 Craft Beer Reserve, Elio's Events: NOLA On Tap
Trim Tab Brewing | Birmingham, AL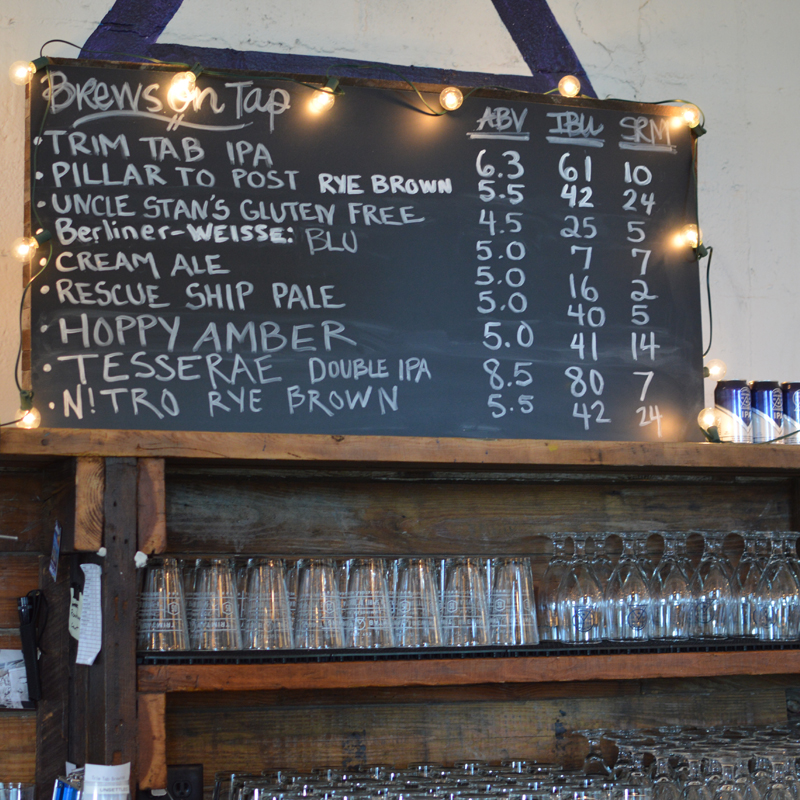 Alabama, like several other Southern states, had state laws which limited beer ABV on the books for years, which made it hard to produce a wide range of beers. In 2009, legislation passed to raise the ABV limit from 5.9 percent to 13.9 percent — a game changer for the state's nascent brewing industry.
Birmingham is an industrial town without the industry of its heyday. However, new bars and restaurants are making the city more appealing to young professionals, a demographic partial to local and craft beer.
"This is a very rapidly emerging city, mostly in very creative ways," Trim Tab co-founder Harris Steward. "Something that was an afterthought — craft beer — is now something that everyone gathers around. It's almost like you can take the temperature of the city based on where the craft beer scene is now."
Trim Tab Brewing opened in early 2014 in a space where beer, art, conversation and performance come together. The brewery has received accolades for its flagship, Pillar to Post Rye Brown Ale, as well as seasonals such as a Raspberry Berliner Weisse and Rescue Ship Pale Ale.
More breweries: Good People Brewing, Cahaba, Avondale, Ghost Train Bar/Restaurants: Carrigan's Public House, Dave's Pub, J. Clyde Bottle shops: Hop City Events: Fall FestivALE
Holy City | Charleston, SC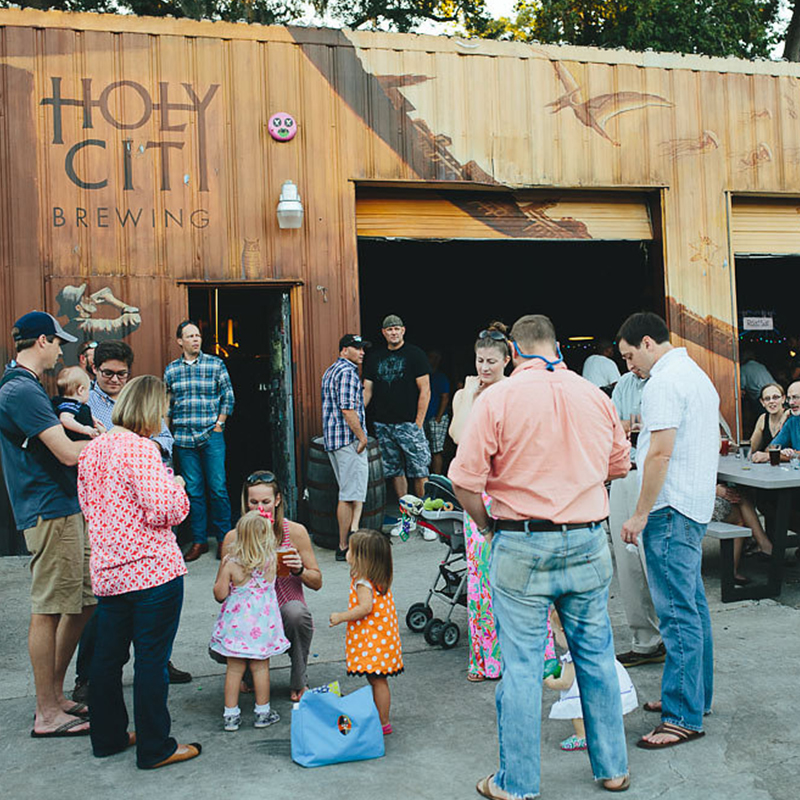 Charleston is one of the most visited cities in the South. Its historic charm has spawned a significant tourism industry. Residents and visitors alike enjoy a growing food scene which extends to local beer as well. The port city is spread over the banks of the Ashley and Cooper rivers, and breweries are tucked into nooks of every neighborhood.
Holy City opened its 15-bbl brewery in July 2011 and produced over 5,000 barrels in 2015. Taproom manager Paul Pavlich says that Holy City brews both upfront, true-to-style, traditional beers such as English milds, German bocks, Irish stouts, and American IPAs, as well as beers that "we get to have a little fun with," like Brain Squasher Pumpkin Stout brewed with local hot peppers, Lost Resolution Dopplebock fermented with French saison yeast, or Earthworm Rye Ale made with petite wormwood.
Pavlich also notes the Charleston brewing community supports one another. "We all drink each other's beer," he says. "There's just still a lot of room to grow in this market."
More breweries: COAST Brewing Co., Edmund's Oast, Frothy Beard, Freehouse, Palmetto, Revelry Bar/Restaurants:  Craft Conundrum, Closed For Business, Bay Street Biergarten Bottle shops: The Brew Cellar
(MORE: Beercation Destination: Charleston)
Ponysaurus Brewing | Durham, NC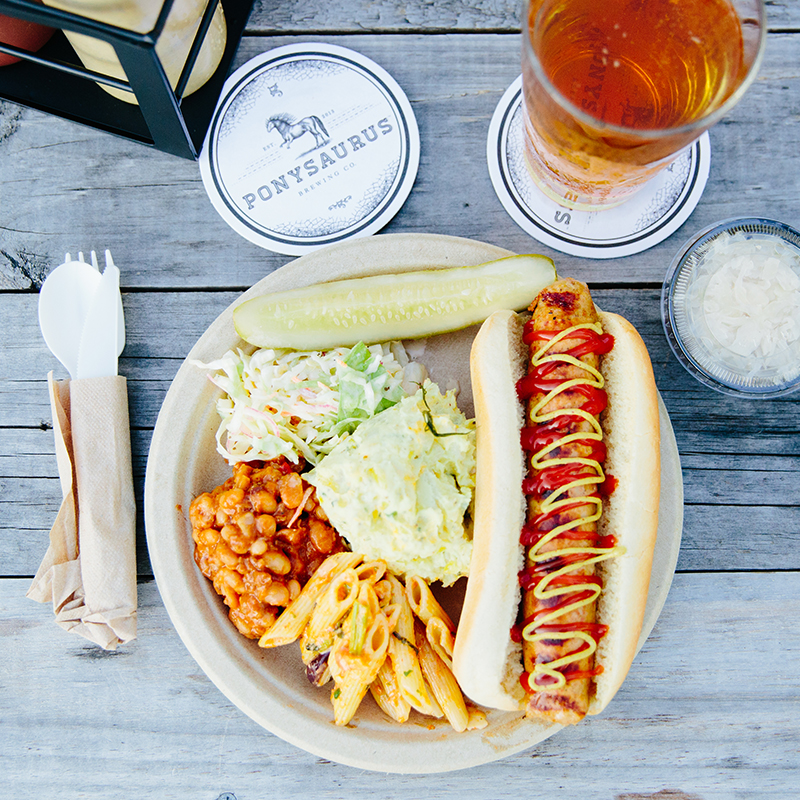 "The beer beer would drink if beer could drink beer," so says Ponysaurus's slogan. Originally based in a startup incubator, Ponysaurus Brewing moved into an expanded, 4500-square foot space last year with a 15-bbl brewhouse, taproom and a significant outdoor beer garden space with plenty of grills for guests to throw something on to cook themselves — the ingredients are available to purchase in the taproom. "Basically, it's everything you want in a city park, plus you get to drink beer," co-founder Nick Hawthorne-Johnson says.
The name Ponysaurus comes from brewmaster Kyle Jensen's background as a special education teacher, a field in which both ponies and dinosaurs are venerated. While deciding between the two for the new brewery's name and theme, the team realized that they didn't have to. The mashup of the two animals reflects the brewing philosophy of Ponysaurus. "A ponysaurus is a magical creature," Hawthorne-Johnson says. "And we're engaged in a magical endeavor — brewing is like alchemy."
More breweries: Fullsteam, Durty Bull Brewing Co, Bull Durham Beer Co., Bull City Burger and Brewery Bar/Restaurants:  Criterion, Surf Club, Dashi, Geer Street Garden, The Federal Bottle shops: Beer Durham, Bull Craft Bottle Shop, Sam's Bottle Shop Events: 919 Beer Beericana, World Beer Festival Durham
Creature Comforts Brewing Company | Athens, GA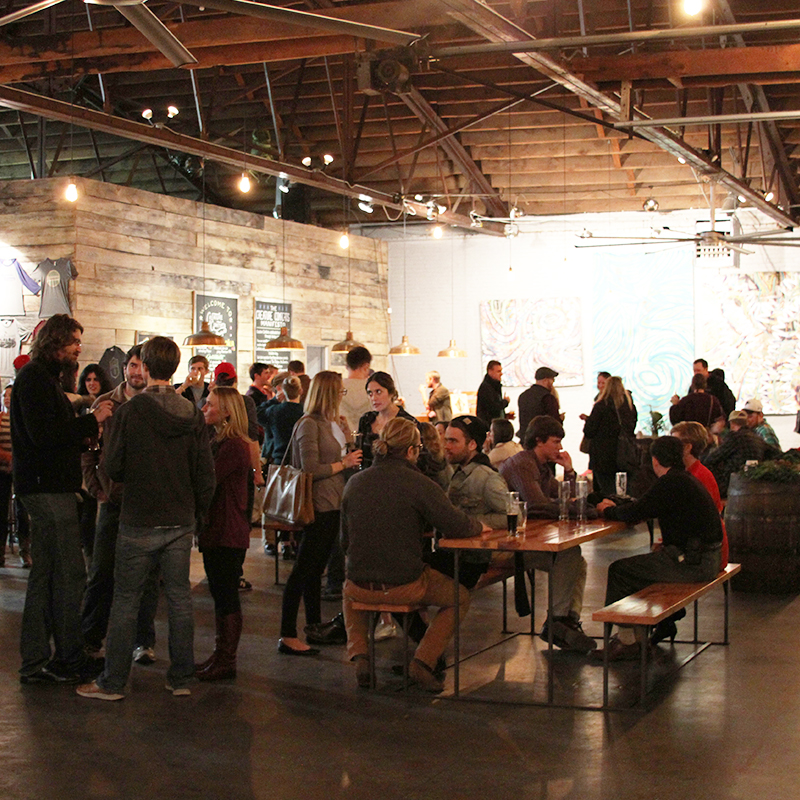 Athens is a progressive college town that embraces new ideas quickly, and the locals have been enjoying great beers even before the current brewing boom. The Classic City Brewfest has been educating the population for over 20 years and is held in conjunction with the city's craft beer week in April.
Creature Comforts opened in 2014 and came out of the gate an instant success. They can barely keep shelves stocked due to consumer demand outpacing their capacity. They've recently expanded with several 120-bbl tanks. Local beer writer and event planner Owen Ogletree says the brewery's central location infuses downtown Athens' air with the malty smells of brewing.
According to Ogletree, Creature Comforts' success is because they make good beer which is distributed in a small area. "I think some of the appeal comes from the fact that it's hard to get," he adds. Tropicalia IPA is always in demand, and their small but growing barrel aging program also gets a lot of attention.
Don't Miss: Southern Brewing Co. Bars/Restaurants: Trappeze Pub, Royal Peasant Pub, The Catch 22 Gastropub, Chops & Hops Bottle shops: Five Points Bottle Shop Events: Classic City Brewfest
The Black Abbey | Nashville, TN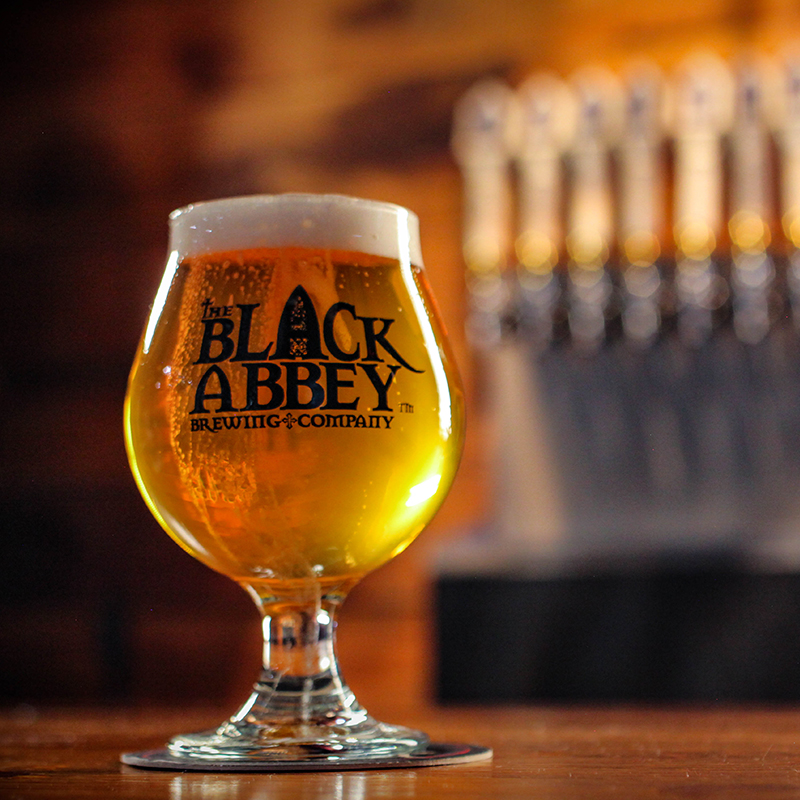 According to Black Abbey founder Carl Meier, Nashville is one of the friendliest cities in the country, especially when it comes to local breweries. "We're all connected to each other, which has created a close sense of community." Community also figures into the theme of Black Abbey, which is based on the history of Protestant Reformationist Martin Luther (rumored to have escaped his religious persecutors in a monastery that brewed beer), with its taproom called Fellowship Hall.
"The link between beer and religious history takes something esoteric and remote and makes it approachable," Meier says. That philosophy carries over to their beer recipes, which take traditional Belgian styles and gives them a twist to make them more accessible.
Another addition to the beer scene is high end beer festival Nuit Belge, which pairs local fine dining chefs with Belgian or Belgian-style beer.
Other breweries: Yazoo, Blackstone, Southern Grist, East Nashville Beer Works, Tennessee Brew Works, Jackalope, Little Harpeth, Czann's, TailGate Beer, Harding House, Smith & Lentz Bars/Restaurants: The Hop Stop, Hurry Back, Butchertown Hall, Hops and Crafts, 12 South Taproom and Grill Bottle shops: Craft Brewed Events: Nuit Belge
(MORE: Beercation Destination: Nashville)
Ethereal Brewing | Lexington, KY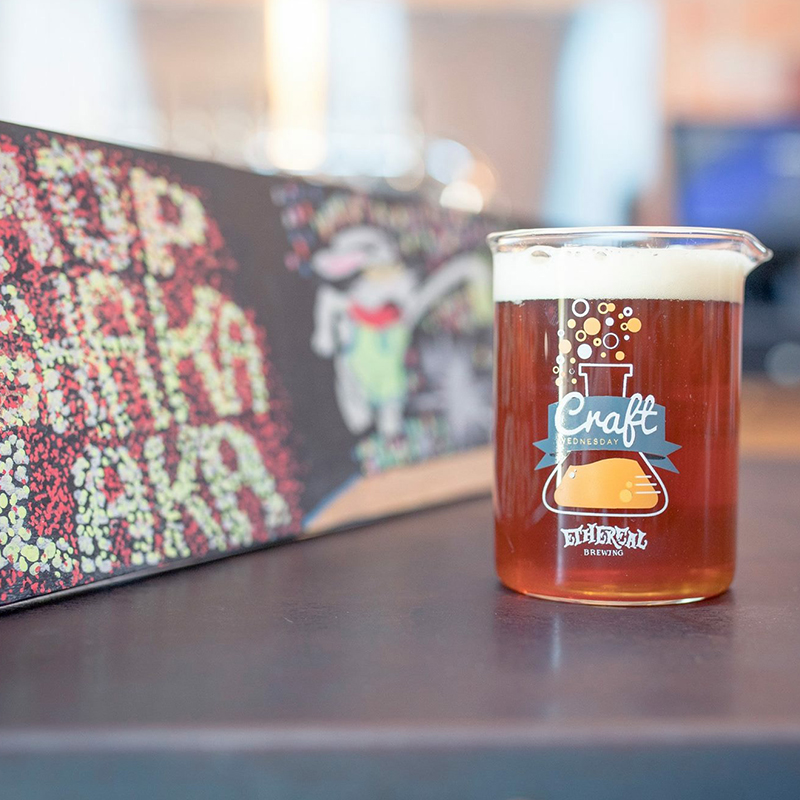 Ethereal Brewing co-founder Andrew Bishop notes that each of Lexington's breweries have a different focus: Country focuses on experimental brewing; West 6th loves its well-hopped ales.
"Everyone has their own ideas," he says.
Ethereal, founded in 2014 by Bishop and Brandon Floan, focuses on Belgian farmhouse and American craft styles. Bishop notes the region's proximity to bourbon distilleries means they have easy access to bourbon barrels. They've also experimented with brettanomyces fermentation, pediococcus and lactobacillus. They recently hosted the Funky Farmhouse Fest to showcase the region's sour and Belgian farmhouse style beers.
Although the taproom serves a few guest taps, the main focus is its own beer, like Fleur Rouge Hibiscus Saison, Peach Better Have My Money or Chinookied.
Lexington's tourist bureau, VisitLex, promotes its local breweries with the Brewgrass Trail: "Come for the bourbon, stay for the beer."
More breweries: Alltech, Country Boy, West 6th Bars/Restaurants: The Beer Trappe, Pazzo's, HopCat, Marikka's Bottle shops: Shenanigan's, The Beer Trappe Events: Lexington Fest of Ales, Alltech Craft Brews and Food Fest
CraftBeer.com is fully dedicated to small and independent U.S. breweries. We are published by the Brewers Association, the not-for-profit trade group dedicated to promoting and protecting America's small and independent craft brewers. Stories and opinions shared on CraftBeer.com do not imply endorsement by or positions taken by the Brewers Association or its members.