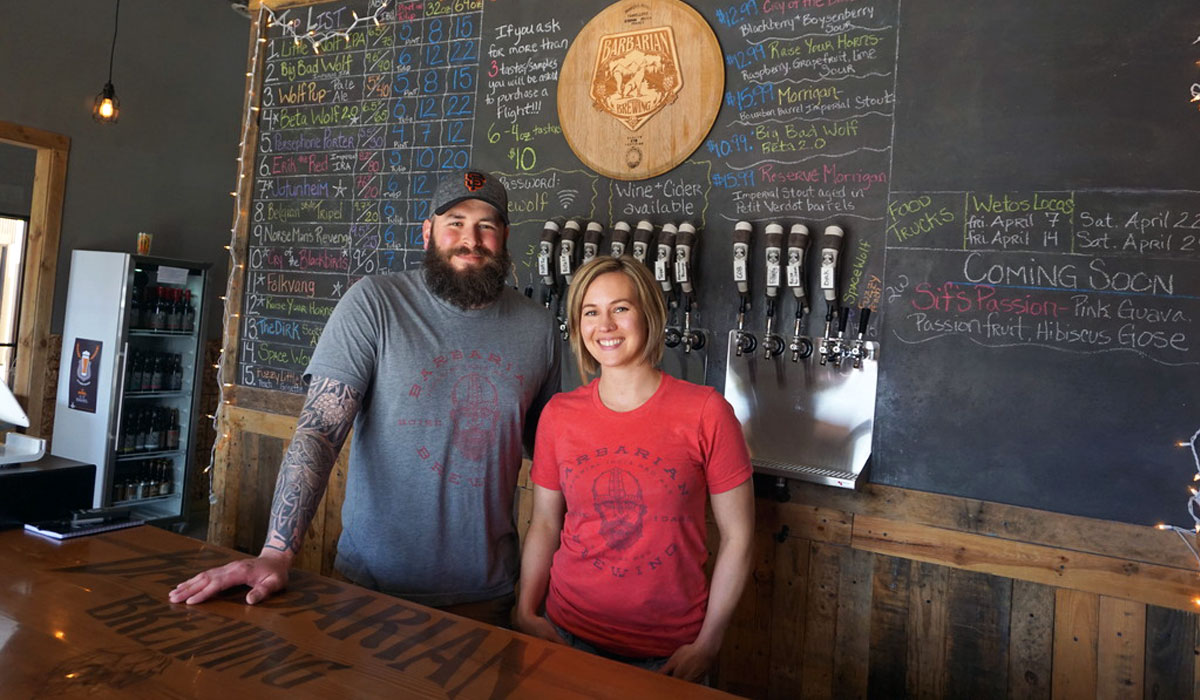 Boise Beer Travel: The Quiet Ascent of a Rich Beer Culture
It's been said that if Portland, Oregon, and Bend, Oregon, had a baby, it would be Boise, Idaho. There's merit to this claim. Boise residents are an outdoor-loving lot. The area's warm, dry climate is conducive to exploring nearly 200 miles of hiking and biking trails minutes from downtown. The Bogus Basin ski area is a short drive from the city. Trout fishing is as close as the Boise River, which runs through downtown. A 25-mile multi-use path meanders along the river's edge.
Boise is on a roll. Big hotels are sprouting up in the downtown district. Crime and unemployment are low. Real estate is relatively affordable. The city of 200K has many of the cultural amenities of larger metropolises, just in lower concentrations. Boise's compact downtown district is easily navigable on foot or by bicycle. The sidewalks are spotless and car horns are seldom heard.
(MORE: Maui Brewing Owners Named 2017 National Small Business Persons of the Year)
Boise residents are enamored of all things local, especially beer. If the Boise beer scene has little visibility outside of Idaho, this is due more to the city's geographic isolation than a lack of options. In recent years, the city has quietly amassed an impressive collection of breweries and brewpubs. New brewing businesses are in the works, and recent expansions are evidence of a thriving beer culture.
Boise Beer Travel: Exploring Downtown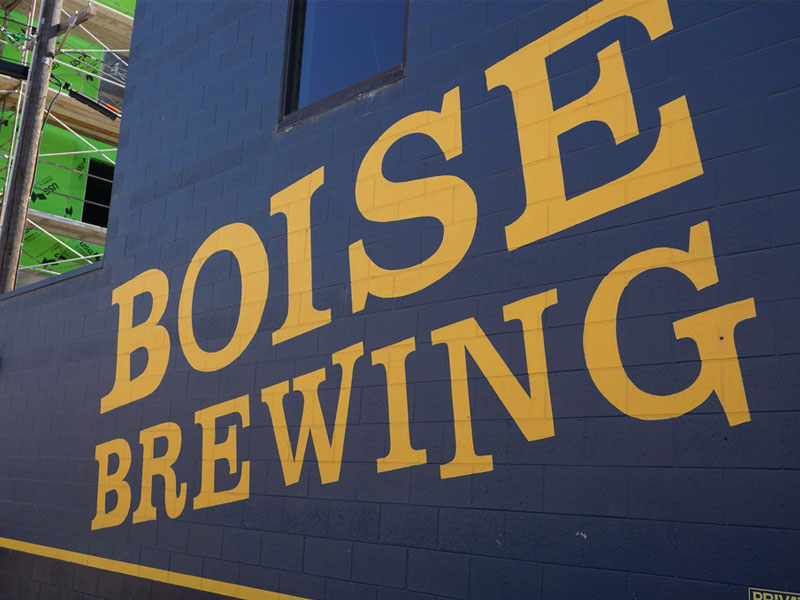 A great way to begin exploring "The City of Trees" is with a stroll through Freak Alley. The back walls of a series of buildings along intersecting alleyways sport a sizable collection of murals in an attention-grabbing diversity of styles. In the heart of the downtown district, Boise Brewing opened in 2014 following a successful Kickstarter campaign in which investors received stock in the brewery. Dividends are paid in beer. The interior of the blue and mustard-colored concrete block structure is dominated by the open brewhouse. Tall, stainless steel vessels loom over the bar and tables. The brewery's rich and roasty Black Cliff's American Stout has won back-to-back GABF gold medals. If you love talking beer, you're in the right place. The four female beer servers are all homebrewers.
It's a short walk to the Bittercreek Alehouse, Boise's premier gastropub. The food is well-prepared and the 44 draught beers have a largely local focus. In fact, the beer menu lists the distance to each brewery from the restaurant. Also nearby is a great breakfast spot named BACON. The name says it all.
On the fringes of downtown, Payette Brewing resides in a handsome new facility along the Boise River Greenbelt. Since beginning operations in 2010, Payette has grown into one of Idaho's largest and most respected brewing businesses. It's hard to miss the expansive modern industrial building with a huge mountain mural painted on an exterior wall. The 60-barrel production brewhouse is visible through a glass wall at the far end of the airy tasting room. Nineteen house beers include three full-time IPAs, reflecting local beer enthusiasts' obsession with hoppy ales.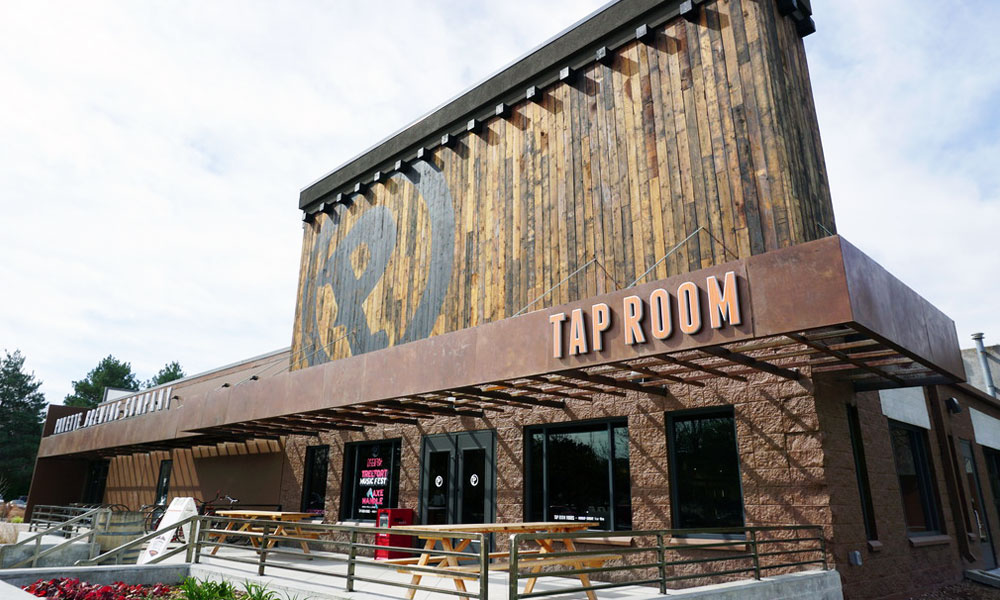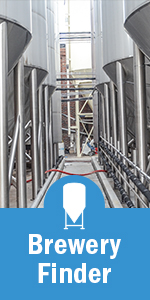 North of downtown, Boise's historic North End is considered "Old Boise." As you travel between the neighborhood's two breweries, take some time to explore the leafy side streets lined with lovingly restored century-old homes. Tucked in the corner of a large shopping complex called the "Marketplace," Cloud 9 Brewery offers a comfy retreat. A pleasant outdoor patio is warmed by space heaters for cool weather imbibing. The back half of the modestly-sized interior consists of the glassed-in four-barrel brewhouse. There's an emphasis on locally-sourced ingredients for both the made-from-scratch kitchen creations and the half-dozen rotating specialty beers that supplement six full-time offerings.
Highlands Hollow Brewhouse, the granddaddy of Boise breweries, has operated as a brewpub since 1992, but its restaurant roots date from the 1960s. Located at the base of the road to the Bogus Basin Ski Area, "The Hollow" has long been a popular refueling stop following a day of mountain recreation. The atmospheric brick and dark wood indoor space includes a circular fireplace in the middle of the dining room, a collection of vintage ski posters and a well-worn ambiance that can't be reproduced. The house beers rotate regularly, but are largely styles of British origin.
Boise Breweries Outside the City Center
Boise's energized beer scene has given rise to a growing number of brewing business scattered in outlying areas. Garden City, despite its bucolic moniker, is a mostly industrial enclave about five miles from downtown Boise. Cheap leases and free water have fueled the opening of a cluster of breweries in recent years. Biking the river trail to Garden City for a tasting session is a popular weekend activity.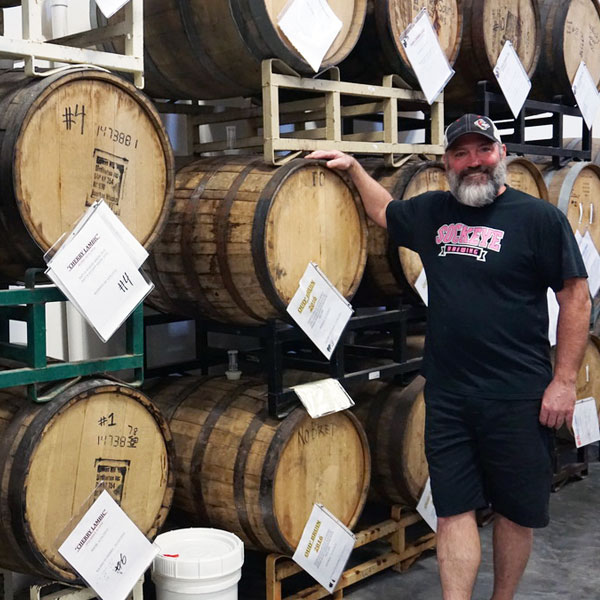 For a small mom-and-pop operation, Barbarian Brewing gets a disproportionate amount of attention among local craft beer devotees. Boise's most talked-about brewery opened in 2015 with a unique focus on sour and barrel-aged creations. The brewery's two-room tasting area is a small and inviting space to sample an assortment of 15 sour and "clean" house beers. The most popular is Beta Wolf 2.0, a sour IPA brewed with mango and passionfruit. Seven rotating taps feature experimental creations such as Folkvang, a tart Berliner Weisse made with strawberries, cardamom and rosewater. Barbarian is gearing up for the opening of a downtown Boise taproom in summer, 2017.
Just a mile down the road, two-year-old Bella Brewing occupies an unpretentious concrete block structure. A few tables and a bar populate the indoor space, with brewing vessels lined up along interior walls. As is the norm in hop-intensive Boise, the IPA is the most popular of the 13 house beers which run the gamut of pale, amber, dark, tart and fruited fermentations.
(TRAVEL:  Find More Beercation Destinations)
About 10 miles west of the city center, oft-decorated Sockeye Brewing has built an attractive restaurant and imposing production brewing facility. The vast mountain lodge-style dining room features log beams and columns and a spacious outdoor patio. A 15-beer draught collection includes six core beers of familiar styles augmented with seasonal, specialty, sour and barrel-aged offerings. The brewing operation, which is among the state's largest, is housed in a separate structure behind the restaurant. Sockeye also operates a second, smaller-capacity brewpub closer to downtown.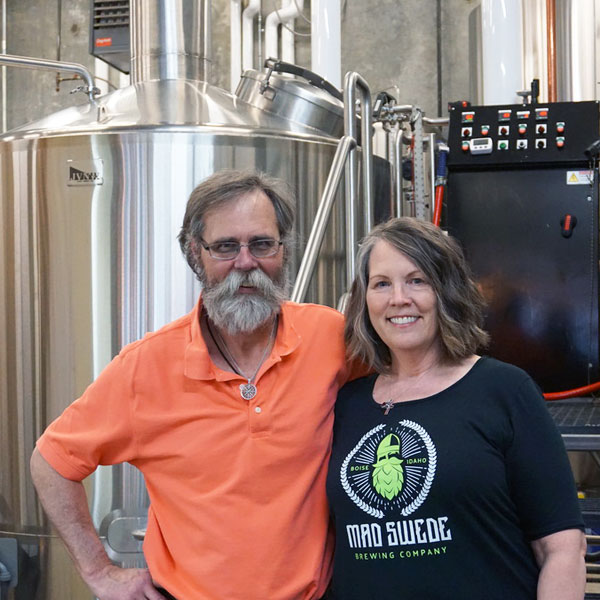 With a regional mall just a mile away, the dining room of Edge Brewing Company does a brisk business with shoppers and families. Surprisingly, the brewpub's best-selling beer is the big, burly, 9% ABV Obligatory DIPA. That suits the Edge brew crew just fine. They make no apologies for their fondness for high-gravity, indulgently-hopped ales. At any given time, you're likely to find three or four 9%-plus beers on tap. If imperial-strength ales aren't your forte, you'll find an assortment of more approachable offerings such as the clean and agreeable Vienna Lager.
It's fitting to call the beers of Mad Swede Brewing Company "well-engineered." Co-founder and brewer Jerry Larson was a long-time mechanical engineer before he and wife Susie opened what is currently Boise's newest brewery in 2016. Larson gets the most out of his fine-tuned 15-barrel brewing system, producing bright, well-attenuated, satisfying ales. The eight house beers dispensed in the small cheery tasting room have a bias toward dark styles. As the closest brewery to the airport, Mad Swede is a great introduction to the Boise beer scene, or a final stop if you're departing the city by plane.
CraftBeer.com is fully dedicated to small and independent U.S. breweries. We are published by the Brewers Association, the not-for-profit trade group dedicated to promoting and protecting America's small and independent craft brewers. Stories and opinions shared on CraftBeer.com do not imply endorsement by or positions taken by the Brewers Association or its members.