Buffalo, New York, is known for wings, football and nearby Niagara Falls. Situated on the US-Canadian border, the city is no stranger to tourists. Visitors come to see the Falls, take in Frank Lloyd Wright's architecture and explore the home where Teddy Roosevelt was sworn in after President William McKinley was shot up the street in 1901.
The city has a rich history stemming from the heydays of the Erie Canal, and now, this diverse area is going through a cultural and economic renaissance. The arts scene is thriving, international companies are deciding to call the city home and, most importantly, more and more small and independent breweries are opening each year. These breweries are clustered in Buffalo's downtown area and spread throughout the suburbs making a beercation the perfect way to not only discover the city's craft beer but also to explore Buffalo itself.
(CHART: Our Favorite Beer and Pizza Style Pairings)
Where to Stay During a Buffalo Beercation and How to Get Around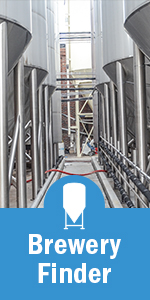 When planning your Buffalo beercation, set yourself up in the city center. Buffalo has a number of boutique hotels, each offering something a little different for a beercationer. A hotel like the chic Lofts on Pearl will set you up within walking distance of Buffalo's waterfront, whereas a room at the newly renovated, historic Hotel Henry or the trendy Hotel @ Lafayette are great spots for anyone interested in Buffalo's history. You can't go wrong with any of the city's stylish — and sometimes quirky — hotels, and a comfortable night means that you'll be well rested when it comes to the important part: the breweries.
A long-weekend might not be enough to completely conquer Buffalo's beer scene, but with a little planning, an industrious beercationer could hit several of Buffalo's most well-known breweries over a few days.
Since Buffalo has limited public transportation, a car is almost necessary to get around the city. This year, local tourism officials won their fight to change state regulations so that tourists – including beercationers – could easily get around via rideshare apps like Uber and Lyft. In fact, the Buffalo Niagara Brewers Association recently partnered with Lyft so everybody who visits will be able to enjoy craft beer responsibly and get back to their hotel or home safely.
In the City
The city of Buffalo is home to several craft breweries, each taking on the personality and quirks of the area they live in. Big Ditch Brewing Company, sitting in Buffalo's city center gives a sleek, business-like persona to the traditional craft beer taproom and restaurant. Its name is a reference to the Erie Canal in the days before Buffalo's first economic and population boom when some thought that the canal wouldn't usher in a transportation revolution, and would only amount to a "big ditch."
Its signature beers also draw on this piece of history with names like Low Bridge Hoppy Golden Ale and Excavator Rye Brown Ale, and pair perfectly with dishes like chicken wings made with Hayburner IPA to meatloaf topped with Excavator Rye Brown Ale glaze.
(READ: Brewery Creates Beer with Giant Cinnamon Rolls)
A five-minute drive from Big Ditch is an area of Buffalo called Larkinville – a prime example of Buffalo's resurgence. After the Larkinville soap factory closed, the area was virtually abandoned, but when the building was later repurposed, it became a meeting place for the city featuring artists, musicians and the popular "Food Truck Tuesday" event running from spring to fall.
Flying Bison Brewing Co. calls the Larkinville area home. Established in 2000, Flying Bison was the first stand-alone brewery in Buffalo proper since 1972, helping to usher in Buffalo's current craft beer boom. Their beers like the Vienna style amber Rusty Chain have become Buffalo's craft beer staples, appearing at events and in restaurants, bars and grocery stores all over the city.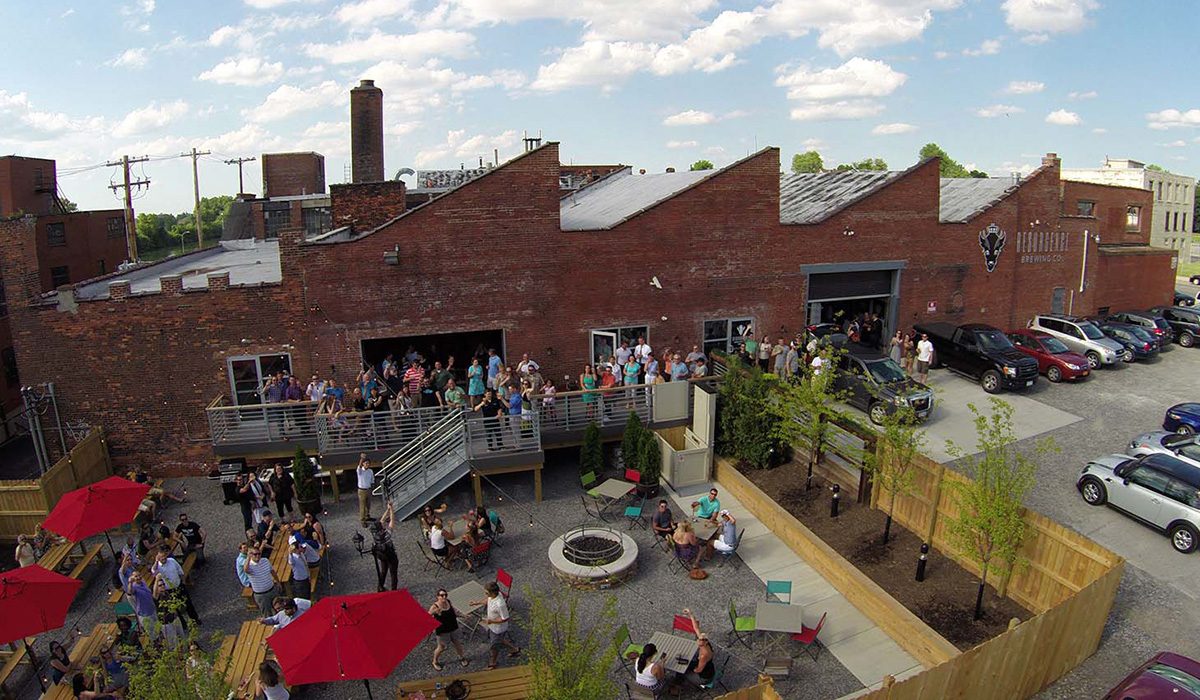 In a similar fashion, Resurgence Brewing Company opened in an area that was once abandoned warehouses a 10-minute drive from Larkinville. Its name is a nod to Buffalo's current state of transformation and its signature beers like Sponge Candy Stout and Loganberry Wit are inspired by the city's most beloved flavors.
The quirky company plays with its warehouse space, providing lawn games like cornhole and giant Jenga-like blocks inside and on its stone patio and hiding garden gnomes in nooks and crannies around the taproom and brewery.
Community Beer Works is a short, less than five-minute walk down the street from Resurgence. This nanobrewery's atmosphere fits its name. The staff are friendly and always more than willing to chat about the beers they make and about craft beer in general. If you're lucky enough to visit during a pinball tournament or board game night, you'll see just how close the staff and patrons are.
A 10-minute drive from downtown, Thin Man Brewery sits on Elmwood Avenue in the heart of the Elmwood Village. This is one of the city's trendiest streets lined with local restaurants, boutiques, coffee shops and, of course, the brewery.
Day-to-day Thin Man's restaurant offers local favorites like Short Rib Poutine — a Canadian dish of french fries topped with cheese curds and gravy — and the locally popular Roast Beef on Weck. For special events, the brewery sections off a block of Elmwood Avenue and the party spills out into the street complete with live music, beer and food.
(BEER TRAVEL: Plan Your Next Beercation)
Breweries in the Buffalo Suburbs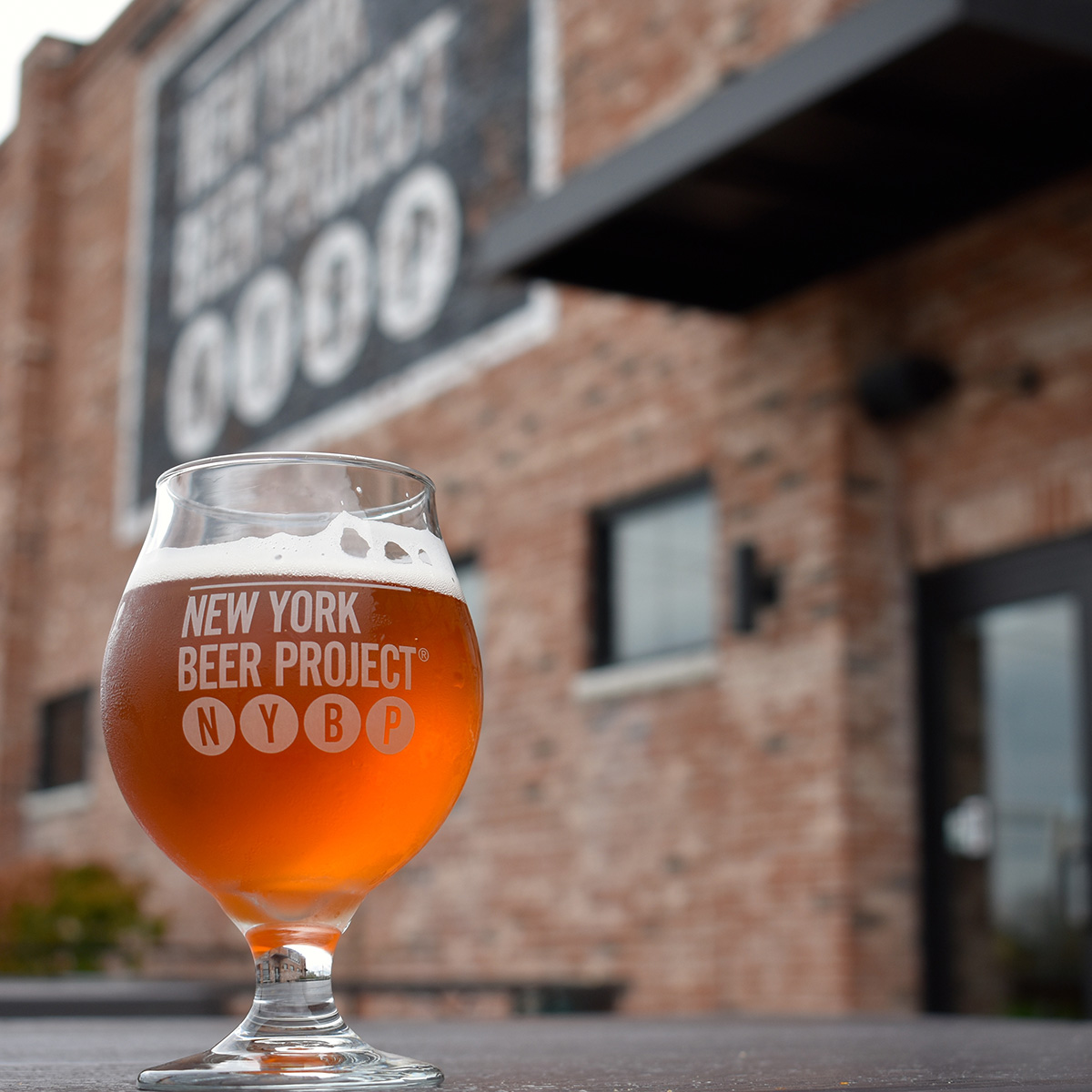 The suburbs around Buffalo are home to some amazing breweries that function as gathering places for their communities. Many of these breweries – like 42 North Brewing Company 20-30 minutes south of Buffalo in the charming, idyllic Village of East Aurora – function as their town's living rooms with indoor and outdoor spaces featuring events, live music and food.
If you fly into Buffalo, 12 Gates Brewing Company could be your first stop after the airport. The brewery is a 7-minute ride from the airport by rental car or rideshare. Don't be confused when your GPS takes you into a business park, though, the brewery is tucked away out of sight of the road. Signs will guide you to the taproom and, once there, the Cicerone-certified beer servers will guide guests to the perfect pint.
A 25-minute drive from 12 Gates – or a 15-minute drive from downtown Buffalo – is a New York State Farm Brewery called Rusty Nickel Brewing Co. The brewery earned this title by brewing its beer with ingredients sourced from New York State and selling only locally made wine and spirits. If you have furbabies waiting for you back home, the brewery also sells dog treats made with their spent grain.
(READ: What Is a Craft Brewery?)
Continuing further south about 20 minutes is Hamburg Brewing Company. Don't worry too much about the drive, though, because it's hard to beat this brewery's patio on a clear day. The outdoor seating area overlooks a serene pond disrupted only by a fountain spurting in the middle. On colder days, the lodge-style brewery and taproom is cozy and boasts a large, stone fireplace.
One of the largest craft breweries in the area, though, is New York Beer Project in Lockport, New York. Located 30 minutes from downtown Buffalo, the trip might be a beercation of its own, but when the destination is a veritable adult playground, the drive is worth it. The brewery houses a full-service restaurant, taproom, outdoor tiki bar, high-top fire pit, event rooms and an indoor biergarten – perfect for Buffalo's infamous snowy winters.
Visiting any of these urban or suburban breweries will give beercationers insight not only into Buffalo's craft beer scene, but will also tell the story of Buffalo's history and its current renaissance as the Queen City of New York.
CraftBeer.com is fully dedicated to small and independent U.S. breweries. We are published by the Brewers Association, the not-for-profit trade group dedicated to promoting and protecting America's small and independent craft brewers. Stories and opinions shared on CraftBeer.com do not imply endorsement by or positions taken by the Brewers Association or its members.