Suffice to say that flying isn't as enjoyable as it once was, given the long security lines and overbooked flights. Yet one saving grace has made the experience, especially the cramped seats onboard, less painful: craft beer.
[newsletter_signup_box]
Beer has always been part of the onboard experience, but a decade ago, you would never have thought of enjoying a beer from a small and independent craft brewer at 30,000 feet. But several airlines are answering the call to please palates of craft beer lovers by offering superior suds. Virgin America, for instance, introduced 21st Amendment Brewery's Brew Free or Die! IPA on its Airbus jets in the fall of 2009. The partnership was the result of a tweet.
(MORE: Style Spotlight: American IPA)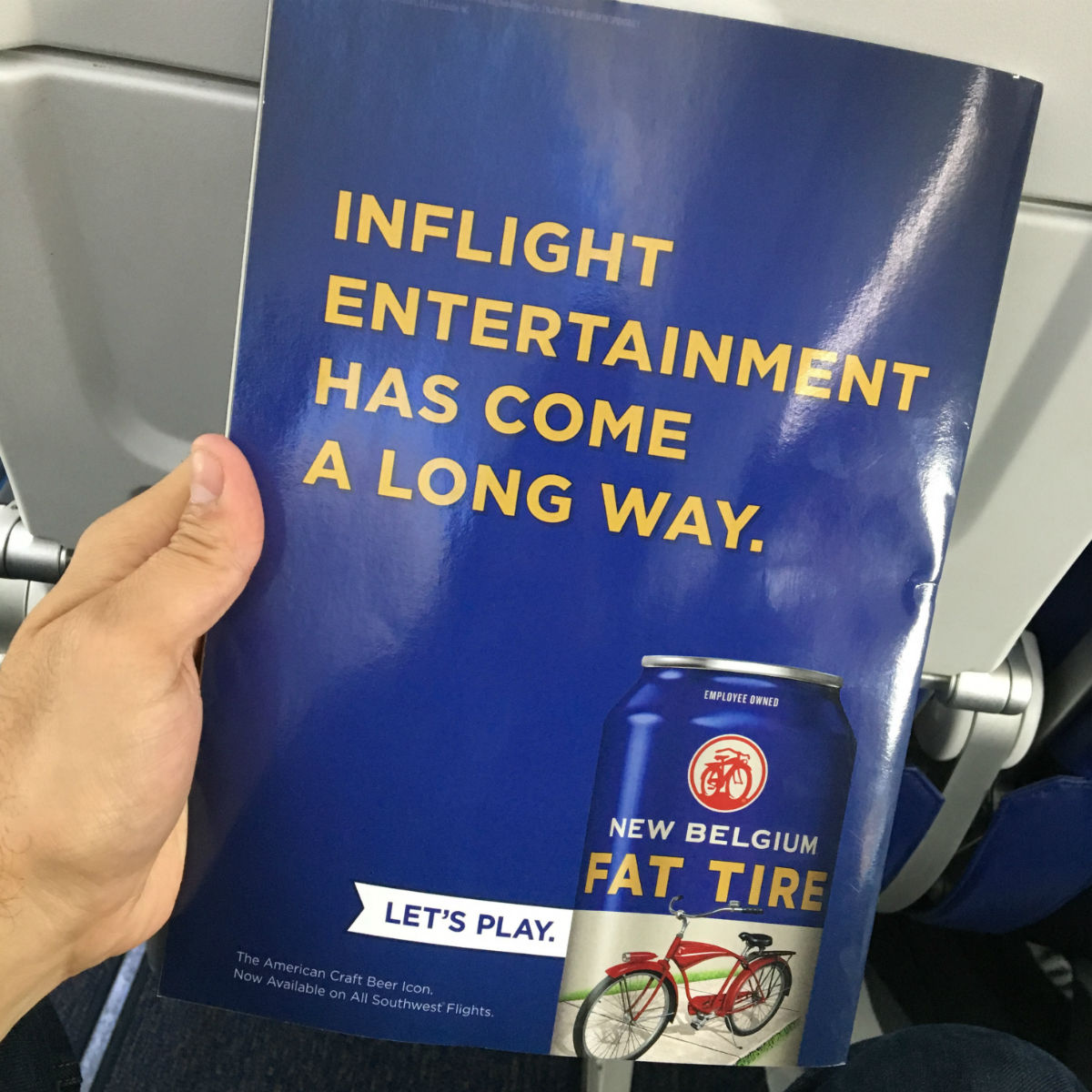 After taking a flight on the airline, Shaun O'Sullivan, co-founder and brewmaster of San Francisco's 21st Amendment Brewery, commented to @VirginAmerica about the great experience. Virgin wasn't offering craft beer at the time so Sullivan also asked who makes its beer selections. That landed him a meeting with the person in charge of Virgin's in-flight experience, who happened to be a fan of the brewery, and they made a deal. Virgin America wanted to expand its beer menu, and 21st Amendment made it easy.
"Our craft beer comes in cans, and that was attractive to Virgin for weight reasons, as cans weigh less than glass bottles," O'Sullivan says. The IPA is still being served, but in the past, the airline has also carried the Hell or High Watermelon Wheat and the Sneak Attack, a Belgian-style saison. (As an aside, the Virgin America brand was recently absorbed by Alaska Airlines and will soon be phased out. O'Sullivan is hopeful that 21st Amendment will be part of Alaska's new onboard beer program.)
Delta Air Lines, on the other hand, launched its elevated beer offerings in 2014 and has since expanded its beer menu, something everybody who books first class or a Delta Comfort+ seat (on select flights) can enjoy at no charge.
"Delta has always taken the initiative to think differently, and offering craft beer aligns with our culinary strategy to offer people food and beverages they would enjoy at their favorite restaurants or at home," says Lisa Bauer, vice president of onboard services with Delta.
Airlines Know Customers Want Local Beer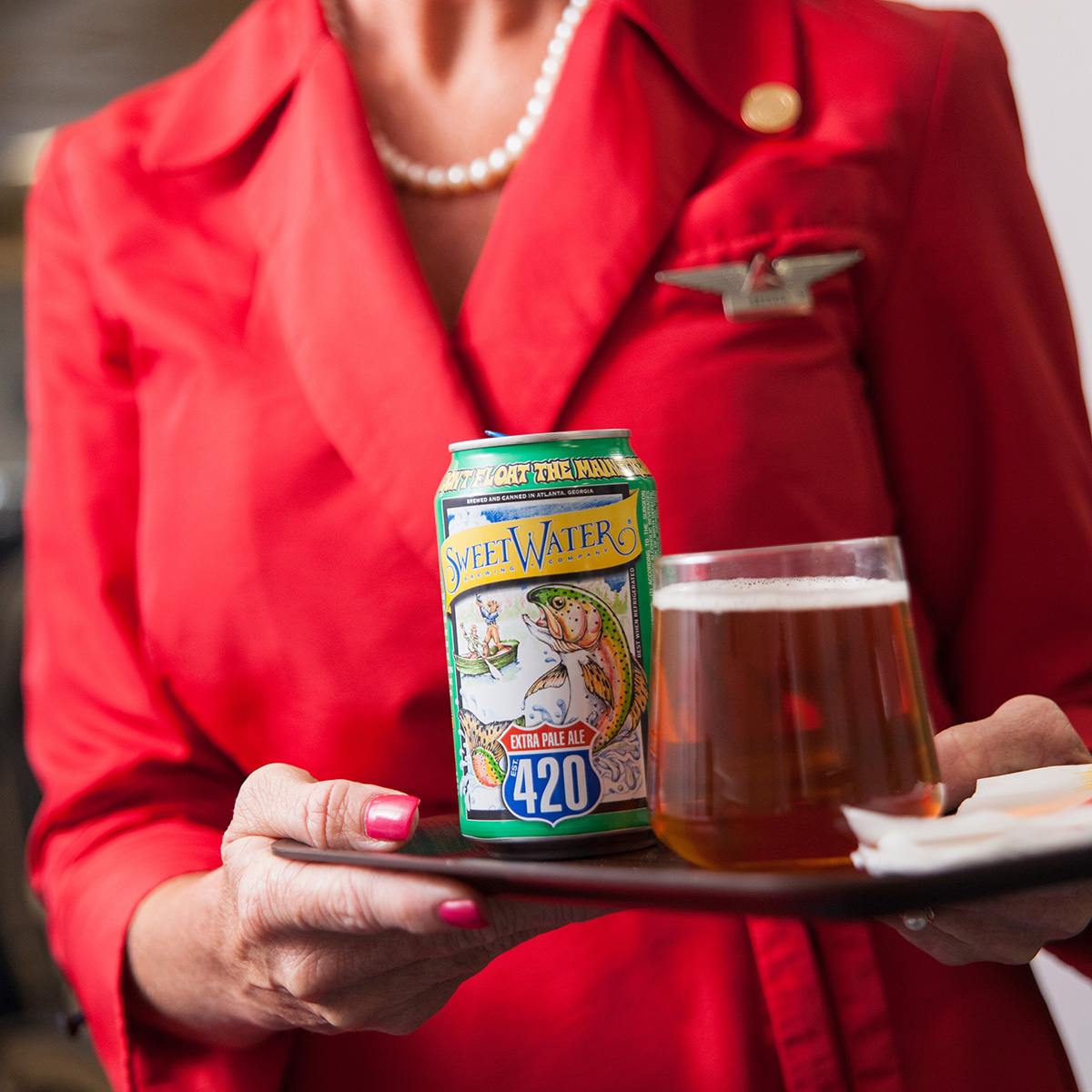 With the growing trend on the ground of going local, airlines are paying attention, and having beer from independent breweries on board dovetails with the movement.
"It's our nod to the local economy," Bauer says.
Delta, for instance, serves SweetWater Brewing Company's flagship 420 Extra Pale Ale, which is based in Delta's hometown of Atlanta. In fact, it was because of the Delta partnership that SweetWater began canning its beer.
(MORE: American Pale Ale: A Style that Changed Everything)
"We saw the potential and wanted to partner with them, which required our beer to be in cans, so we invested in a canning line," says Tucker Berta Sarkisian, SweetWater's spokesperson.
That local angle also cemented Frontier's partnership with New Belgium Brewing Company and Oskar Blues Brewery.
"The airline (which is headquartered in Denver) saw this as an opportunity to highlight Colorado companies, especially considering that Colorado is so well known for its craft beer," says Richard Oliver, spokesperson for Frontier.
From the brewery's perspective, partnering with an airline is a no-brainer.
"It's great exposure for our brand," says Jesse Claeys, public relations coordinator for New Belgium in Fort Collins, Colorado, whose beers are on board Frontier and Southwest. In a way, it's a big sampling opportunity that's tough to match."
That's especially true when the consumers are sampling the beer for the first time. SweetWater, for example, has found that passengers tweet or message them about how much they enjoyed their beer, even asking where they can find it in their hometown. Passengers also seek out 420 at SweetWater's new Last Cast Bar & Grill at Hartsfield-Jackson Atlanta International Airport (concourse B if you're interested) and at the brewery if they're staying in Atlanta.
The Logistics of Flying with Craft Beer
Providing craft beer on airlines doesn't come without obstacles, though, and experienced flyers have no doubt gotten a taste of this at some point. Case in point: You've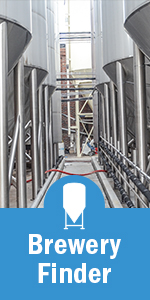 planned to knock out some work while sipping that craft beer only to be told that the airline is out of the beer you were looking forward to.
Shortages like this do happen, namely because supplying the beer can present challenges. For starters, there's the issue of getting the beer to the airline, which is why Claeys says having a national distribution footprint is key. Managing inventory levels can also be difficult, namely because flying has busy and slow times.
"Making sure we manage inventory as demand increases and decreases is a challenge but one we excel at meeting," she adds.
Of course, all of this begs the obvious question: Does serving the beer at altitude change its taste or texture? Not necessarily, according to brewers.
"Due to cabin pressurization, there are no noticeable changes in the physics and chemistry of the beer at high altitude," Sarkisian says.
O'Sullivan even argues that the beer tastes better at higher altitude. His rationale? "For the simple reason that for a long time, bland beer, not craft beer, was the norm, and craft beer on a plane is incredible," he says, adding that he was blown away when he took his first sip at altitude.
(MORE: A Beer Geek's Travel Checklist)
There is, however, one change you might notice in the beer. Because of the lower pressure on a jet, it's possible your beer could have a frothier head. "But that's not a bad thing," O'Sullivan adds.
When it comes to making that flight more enjoyable, there's no better way to do it than with a craft beer. As Sarkisian says, "We say that even if your flight isn't for a vacation, SweetWater can provide a vacation for your taste buds."
No matter which craft beer you're sipping, truer words have never been spoken.
CraftBeer.com is fully dedicated to small and independent U.S. breweries. We are published by the Brewers Association, the not-for-profit trade group dedicated to promoting and protecting America's small and independent craft brewers. Stories and opinions shared on CraftBeer.com do not imply endorsement by or positions taken by the Brewers Association or its members.