Whether it's holiday travel or a summer trip to see the family, if you're planning on traveling with beer or for beer, you'll want to be prepared for anything. No one wants that "whale" you picked up in a beer store far from home to get busted in checked luggage. And you want to avoid the let down of arriving at a brewery you've been waiting months to try, only to find out they're cash only — and you haven't carried a bill in your wallet since 2003.
Here are 11 must-pack items to make traveling with beer smoother without missing a beer beat.
11. A Tool to Open Your Beer
While often your keychain bottle opener is more than enough to suffice, there are times during the holiday season you may not have your regular keys on you. Traveling to a different state and renting a car? Suddenly your "I always have my keys" mantra is singing a different tune. Grab an extra bottle opener, or even a corkscrew that can also handle bottle tops. This way you may earn a few extra style points for saving the day at that holiday gathering.
(SEASONALS: Winter Beers are Here)
10. Take an Extra Beer Bag
Speaking of that party, you never want to show up empty-handed. Add a little cheer by bringing your beer gift in a festive gift bag. Plus, when someone shows up unexpectedly as the group is about to open presents, you can easily duck out of the room and throw an extra bottle into a gift bag. It takes up basically no room in your suitcase, yet makes you look like you were planning a gift all along.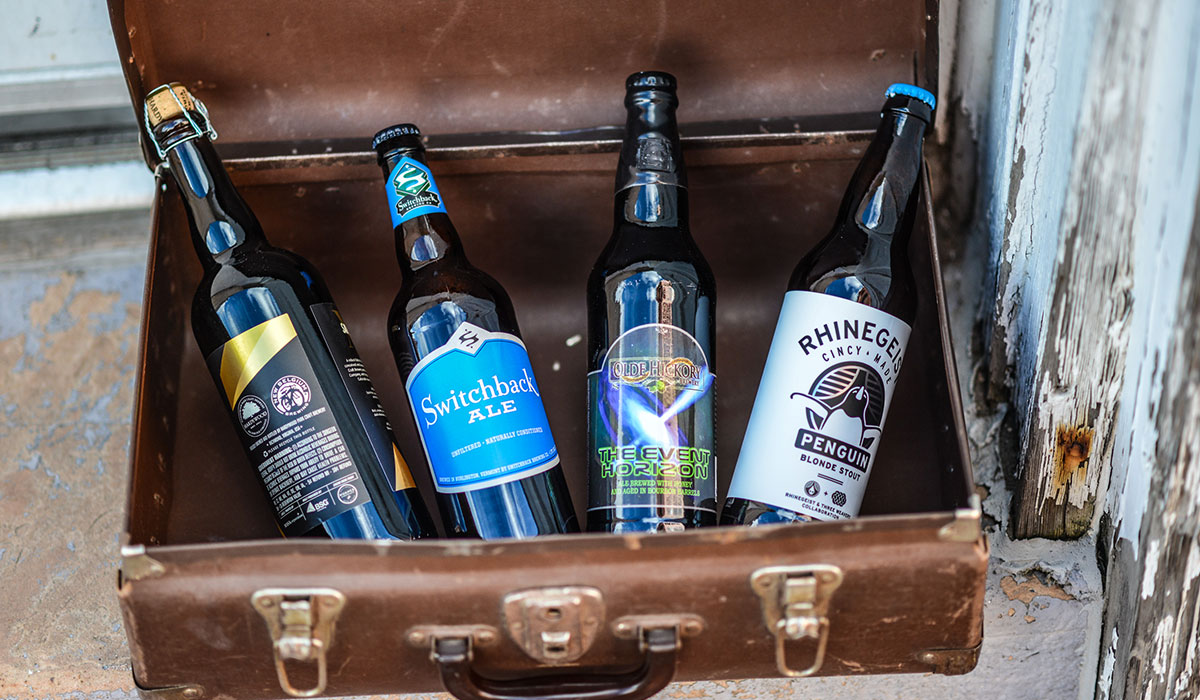 9. Growlers and a Cooler
If you are traveling by car, it's always a good idea to throw a few extra growlers in the back. This way, if you do encounter some amazing brew along the way, you might be able to bring a few pours back with you to the home base. If you have enough room, it is also a great idea to put a cooler in the trunk too. This way, it doesn't matter when you find that beer along the journey. You can keep it cold until you are able to get it into a real fridge.
(READ: Advice on Hosting a Bottle Share)
8. Extra Large Sealable Plastic Bags and Bubble Wrap
If traveling by plane, you can still take some beer that you can't find at home back with you. Here are the TSA's rules about beer in checked luggage. It does take a little extra planning. Fill extra space in your luggage, fill it with bubble wrap and a box of the biggest size sealable plastic bag you can find. Then when you find a bottle you want to take back, wrap it in the bubbles and individually place it in one of the bags, trying to get much of the air out when you close it. This, wrapped in your dirty clothes and placed in the center of your bag, will usually survive the trip without incident. But in case one bottle does break, all the liquid stays in the plastic bag instead of soaking your suitcase.
7. CraftBeer.com Brewery Finder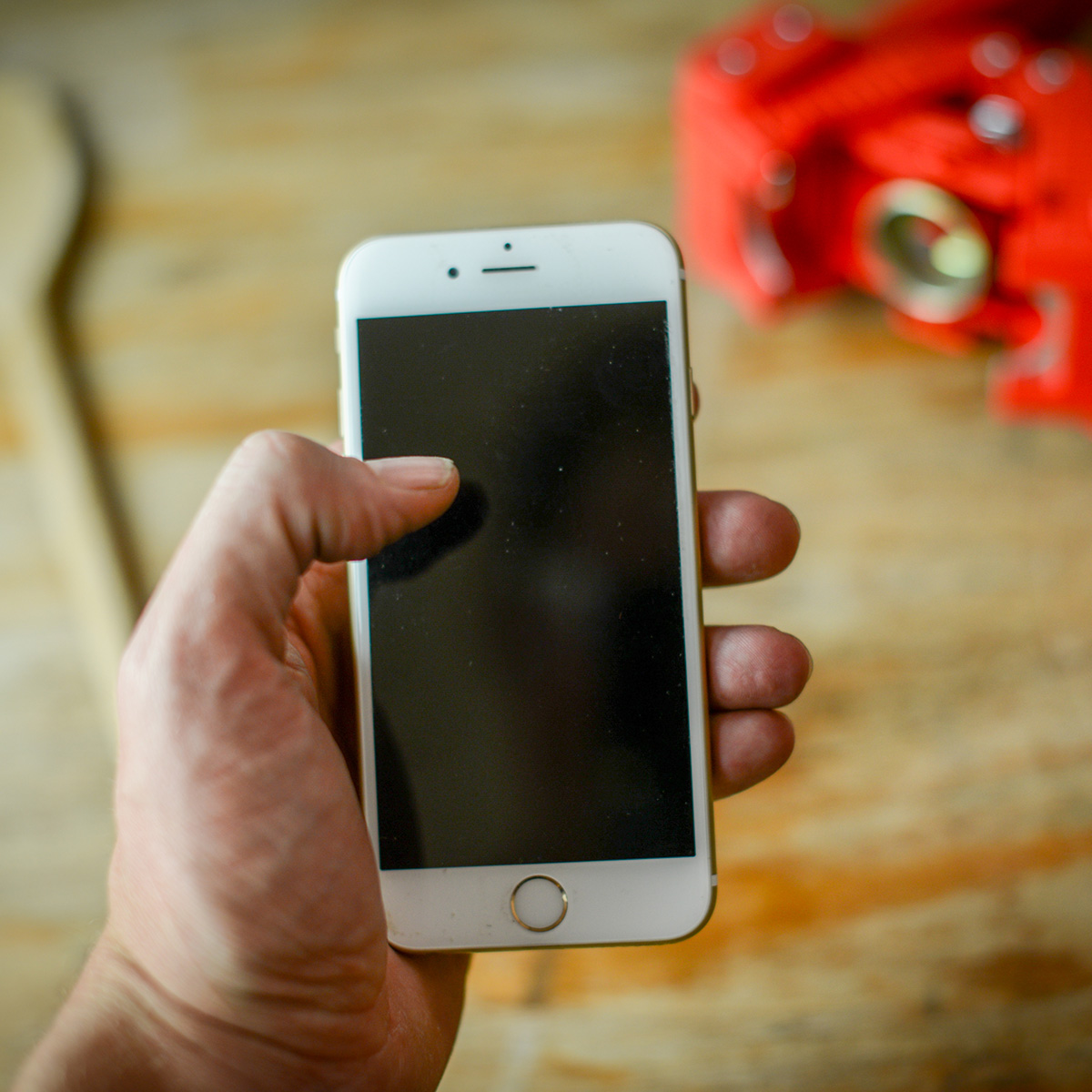 For most of us beer geeks, the best part of traveling for the holidays will be experiencing new breweries. Let us guide you to your next adventure. The CraftBeer.com Brewery Finder is the most comprehensive list of small and independent breweries you can ask for. Even if you forget to check it out before arriving to a new city, don't worry — it works great on your phone when you use the "Breweries Near Me" button.
(BEER TRAVEL: Ideas for Your Next Beercation)
6. A Way to Keep Beer Notes
Keeping notes on what you like is crucial. It's not as easy to remember what you liked when you only stepped into a place once. If you have gone all digital and use an app such as Untappd, make sure it's installed, ready to go and your phone has power (or even an extra battery source). If you stay old school, pack your beer journal, some blank paper or those "borrowed" cocktail napkins. In fact, extra pen or paper is always a good idea in case you wind up with no phone signal — the horror!
5. Cash
I know, I know — what is this "cash" thing we speak of?! Believe it or not, some small businesses still take paper money. Plus, some food trucks, snacks, or merchandise may be cash only. So make yourself feel like a big spender and bring some Benjamins along when you travel.
(LEARN: Beer 101 Online Course)
4. Prepare for Airport Delays
It's going to happen at some point during the holidays. Whether by too much volume or nasty weather, the plane schedule is going to be thrown out the window. Make sure you're ready to kill a few hours. First, know the best places to find indie beer at your airport. Then, load up on your beer knowledge by making sure your phone has some of your favorite beer audio downloaded and ready to go. This could include The PorchCast, "Help the Pour," or Beer Guys Radio.
3. Your Favorite Local Brewery T-Shirt
If you are heading to a new area, turn yourself into a walking billboard for your favorite hometown seller of suds. That t-shirt will often be a great icebreaker if you are hanging out in a far away brewery. Plus, it's always nice to have a little reminder of home when traveling.
(TRAVEL: 5 Epic Craft Beer Road Trips)
2. Cards and Games
Maybe you found a great brewery and you want to bring the whole family along. If you bring some cards and portable tabletop games with you, you may actually convince them that this is good old-fashioned family time. Keeping the family entertained can dramatically increase the amount of time you have to sample the beers.
1. Patience
I know it's cliche to say that you must pack your patience, but you need to do it anyway. The holidays can be awesome, but they can also be really freaking stressful. Try to just smile and nod the tough parts away, and back away slowly towards the craft beer you stashed in the corner or that cooler in the trunk of your car. Open one up, and then nothing will seem so bad. Cheers!
CraftBeer.com is fully dedicated to small and independent U.S. breweries. We are published by the Brewers Association, the not-for-profit trade group dedicated to promoting and protecting America's small and independent craft brewers. Stories and opinions shared on CraftBeer.com do not imply endorsement by or positions taken by the Brewers Association or its members.