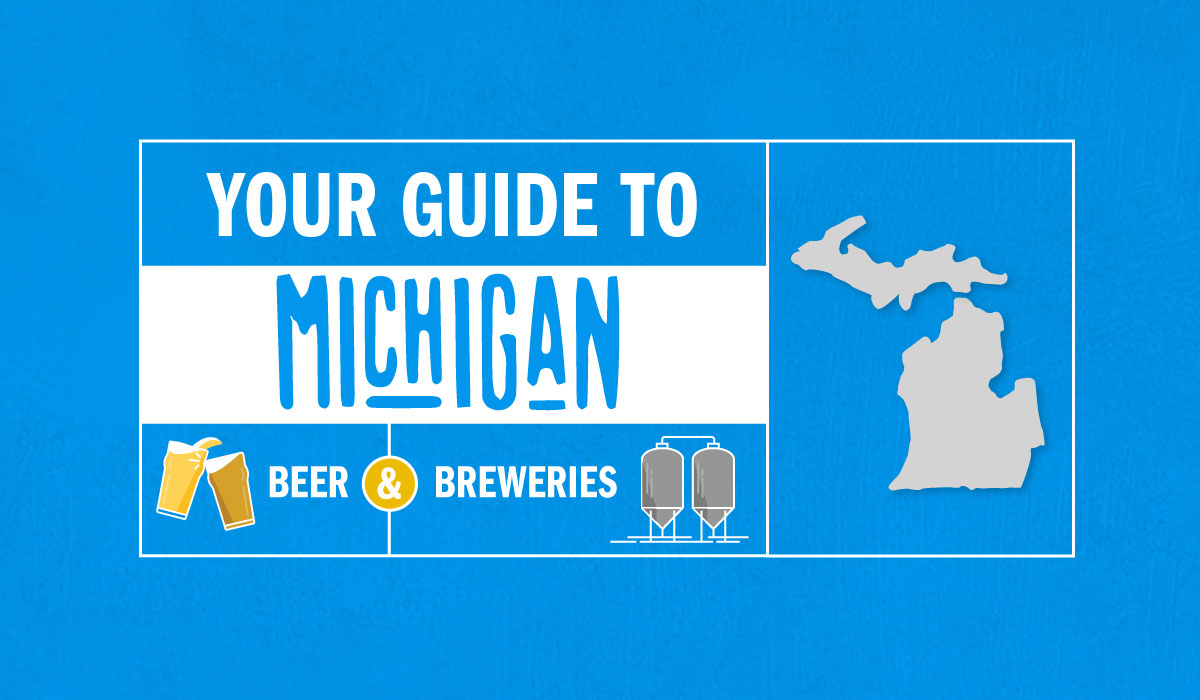 Your Guide to Michigan's Independent Breweries and Beer
Michigan breweries sit at the heart of the Midwest craft beer world says Scott Graham, executive director of the Michigan Brewers Guild. The organization began 2017 with 223 brewery members, up 15 percent from 2016. The increase is part of an industry-wide boom that has occurred of late, much to the delight of beer drinkers across the state,
"If you look back just a couple years ago, I bet we had 100 breweries in the state," Graham says.
While people often consider the East and West Coasts to be on the cutting edge of all trends (music, tech, you name it), Larry Bell of Bell's Brewery laughs off the notion when it comes to craft beer. Bell cites not only a strong brewing tradition but also Michigan's wickedly loyal beer fan base.
(TRAVEL: Find Beercation Guides)
"I think it's pretty funny," Bell tells CraftBeer.com. "There's this attitude that the coasts are cooler and hipper. Let me tell you, I've seen a lot of West Coast beers launch in the Midwest and Michigan and fall flat on their faces, because guess what, the beer really isn't better than ours, and people here, especially in Michigan, are homers. There's been just as many interesting things going on here as there is on the coasts."
Bell says Michigan has a lot going for it in terms of differentiating its beer, especially when it comes to local ingredients. The four Great Lakes surrounding Michigan is an obvious advantage in terms of water. So is the region's local grain.
Bell explains that while West Coast beers tend to be hop heavy and place an importance on its prominence, beers from Michigan proudly showcase a heavy dose of its home-grown malt, creating a distinct style for the region.
"We're the bread box of the country and I think we've always liked malt," Bell says. "I certainly believe in making all-malt beer. That's what we got into the business to do."
Michigan Beer Pioneers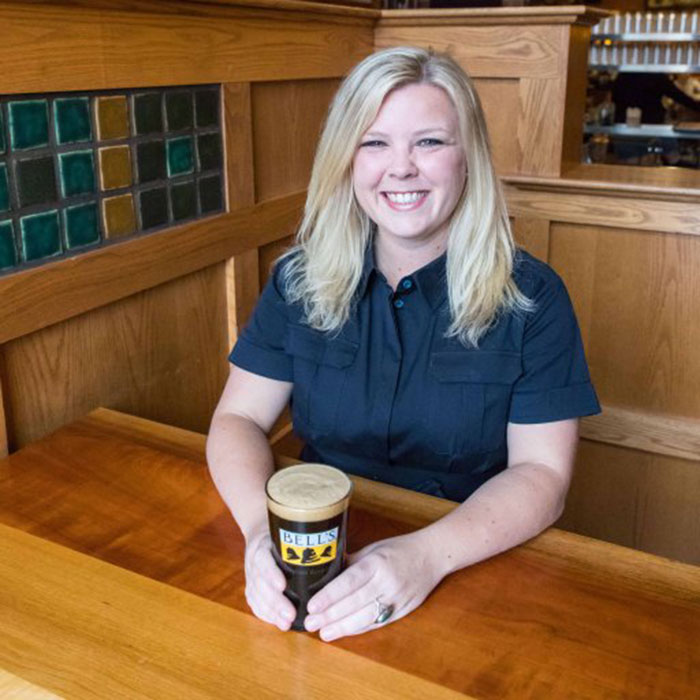 Graham says the first "explosion" of craft breweries in Michigan was the mid-to-late 90s.
But before that, there were several pioneers who paved the way, he says. When Real Ale Co. in Chelsea opened in 1982, it was the Michigan's first independently-owned brewery. It was only open a few years, closing in 1986 (as a side note, the then-head brewer, Ted Badgerow, is still rocking and opened Ypsi Alehouse in Ypsilanti last year). Still, Real Ale Co. made a significant contribution to craft beer's future in many ways.
"I think [Real Ale Co.] gave people something to aspire to," Graham said.
(VISIT: Find Michigan Breweries)
As the story goes, Larry Bell's visit to Real Ale Co. helped inspire him to start his own brewery. He even bought a brew kettle (which he ended up never using to brew beer) and some other equipment from them to get started. In 1985, he launched Kalamazoo Brewing Co., and in 2005, he changed the name to Bell's Brewery. Today, it is Michigan's largest independent brewery.
A few more breweries started to trickle in during the early 90s, but the big highlight of that time was a legislature change that took place in 1992. Bell himself helped lawmakers craft a bill that would allow breweries to charge for beer by the glass and sell food – a brewery license, if you will – which had been previously prohibited. The law passed in late 1992, sparking investment and setting the table for the rush of breweries that would follow in the years to come — and that includes Founders. Since opening in 1997, Founders (no longer under the BA-defined craft brewer umbrella due to Mahou San Miguel's 30 percent stake in the brewery) has also left an indelible mark on the state's brewing scene.
Michigan's Best Cities for Beer
Grand Rapids has become Michigan's beer destination. It has earned national attention for its beer scene by finishing first in various reader's choice polls over the past few years, and it has branded itself as "Beer City USA" in its tourism marketing. One of the main reasons is its Beer City Ale Trail, a walking route that connects dozens of downtown breweries. Notable independent craft breweries in the Grand Rapids area include Brewery Vivant, New Holland and Grand Rapids Brewing Co., among many others.
While not as properly branded and not as dense, Kalamazoo's history and core of successful breweries makes it a strong hub for Michigan beer, anchored by Bell's Brewery in nearby Comstock. Other strongholds include Dark Horse and Arcadia, as well as respected beer bars like Kalamazoo Beer Exchange.
Up and Coming Area(s) for Craft Beer in Michigan
There are three areas to keep an eye on in Michigan.
Ann Arbor: College towns have always been beer-drinking towns. But Ann Arbor has been enjoying an uptick in craft beer options over the years, and today it stands as its own scene, including some great beer bars (see below). One of the city's pioneers is Arbor Brewing Company, which opened in 1995 and has received awards for its environmentally friendly practices. Another is Grizzly Peak and its best seller, the Steelhead Red, and don't forget Jolly Pumpkin, known for its wild-aged sours and ales as well as its Belgian-influenced brews, like the Noel de Calabaza. Also, as mentioned above, the Ypsi Alehouse in nearby Ypsilanti was started by the former head brewer of Real Ale Co. Ann Arbor's location just 40-some miles from Detroit makes it an easy side trip from the Motor City.
(READ: The Evolving Role of Women's Contribution to Brewing Beer)
Detroit: It was one of the largest cities in U.S. for a long time. Now, it's an up and coming area again. Detroit is on the rebound and coming back with a vengeance, placing an emphasis on local neighborhood pubs. "Detroit had a hard time because the city had a bad reputation, but the city's believers are turning it around and many beer venues are now embracing the Motor City," said Rex Halfpenny, publisher of Michigan Beer Guide. "This turnaround is without a doubt the most exciting thing about Michigan beers' influence on the economy." Check out bars like M-Brew and Ale Mary's Beer Hall, and breweries such as Brew Detroit, Motor City Brewing Works, Batch Brewing Company and Atwater Beer.
Traverse City and the Lakeshore: The attention that this region gets because of its natural beauty and its position as a vacation destination has done wonders for its beer scene. Great beer bars like 7 Monks (see below) and a handful of breweries in the greater Lakeshore area are making things interesting, like Short's Brewing Co. in Bellaire, Stormcloud Brewing Co. in Frankfort, and Mackinaw Brewing Co. in Traverse City.
Michigan Beers to Know About
Bell's has two flagship beers in particular that have represented Michigan on a national scale, the Oberon Ale and the Two Hearted Ale. Oberon is an American Wheat Ale with that ultra-recognizable bright blue and yellow label. Its packaging screams summer, as does its smooth, malty wheat flavor. Two Hearted Ale (American IPA) carries the Midwest malt backbone Bell spoke of, enshrining it as one of the state's iconic IPAs. It was voted 2017's Best Beer in America by readers of Zymurgy Magazine.
Bell says that, for him, one of the iconic breweries of the state is Short's Brewing in Bellaire, just north of Traverse City. "It made Michigan-only (beer) and they hung their hat on that for a long time," Bell explains. "I think Short's achieved national status as a brewery of Michigan, because they kind of owned a space here as far as representing Michigan with a large portfolio of beers made with Michigan ingredients."
(READ: 7 Offbeat Places for People Who Like Craft Beer)
Another beer that's making its way around and outside the Midwest, Bell says, is New Holland Dragon's Milk, a bourbon barrel stout. You can find it up and down both coasts now.
Speaking of stouts, keep an eye out for Dark Horse Brewery, who has a distribution range that reaches the East Coast into New York and down to Pennsylvania right on through to South Carolina. Its "Stout Series," made up of five stouts including Plead the 5th, has been a well-received line both in Michigan and outside the state.
Michigan Beer Bars to Know About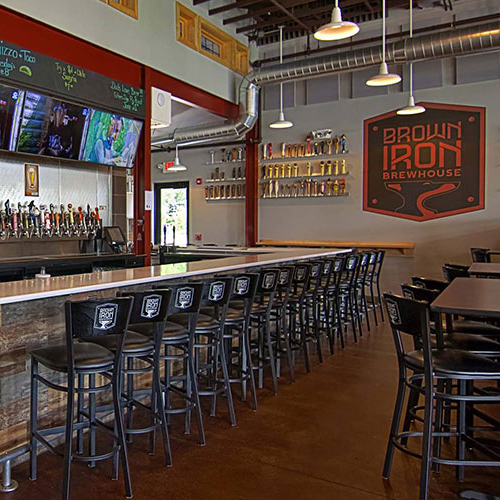 Going directly to the brewery is the best way to support local craft beer, but you can also find a locally-focused beer bar that puts the area's best beers in front of you.
Ashley's in Ann Arbor – When Graham says that Ashley's was "on to craft beer before it was cool," he's not exaggerating. This craft beer pub has been rocking and rolling since 1983, and it has more than 100 taps that highlight local and regional craft beer.
Grand Trunk Pub (Detroit) – If the beautiful architecture of the old railway building and the fierce "Made in Michigan" approach of the Grand Trunk Pub doesn't hook you, perhaps this thoughtful, reflective account from the owner on its opening will punch your ticket. The Grand Trunk has 24 Michigan beers on tap and takes pride in its Detroit grit.
7 Monks (Traverse City): This is the new standard for beer bars in the up and coming Traverse City. With dozens of taps across a range of styles, including wild ales, sours, European and Belgian styles, and IPAs, American lagers, stouts, and porters, you'll have plenty of excuses to stay inside on a summer day in Northern Michigan.
(LEARN: Beer 101 Online Course)
Hop Cat opened in Grand Rapids in 2008. It is now a chain, with locations across the state and the Midwest. Don't let that scare you off. It didn't open its second location until 2013, and its credibility as a dedicated beer bar remains despite its expansion. It's a great stop for those looking to try a bunch of different Michigan beers.
Brown Iron Brewhouse (Washington Twp): Brown Iron was the reader's choice for Michigan in our Great American Beer Bars 2017 rundown, beloved for its 70 beers on tap, educated staff, and "Cheers-like" feel, where the staff tries to know you by name. For travelers and out-of-towners, this is the perfect type of place to meet and mingle with local beer lovers, and worth the 45-minute trip from downtown Detroit.
Resources
Those looking to explore Michigan's beer scene can utilize the Michigan Brewers Guild for intel. You can find a list of breweries, events and contact info on their website. Several towns provide their own beer maps, like this Kalamazoo beer map or this printable beer map of Grand Rapids. If you're checking out Grand Rapids, consider getting an overview with one of these beer tours.
The Michigan Beer Guide comes out every two months and is available online. You can read through to get some inspiration for your trip and/or find new beers and breweries.
Larry Bell wrote the introduction to the book Michigan's Holy Hops: The Great Lakes Beer Bible by Rick Sigsby. It covers the rise of craft beer and its personalities in the state, and is a good way to get an overview of its history.
CraftBeer.com is fully dedicated to small and independent U.S. breweries. We are published by the Brewers Association, the not-for-profit trade group dedicated to promoting and protecting America's small and independent craft brewers. Stories and opinions shared on CraftBeer.com do not imply endorsement by or positions taken by the Brewers Association or its members.