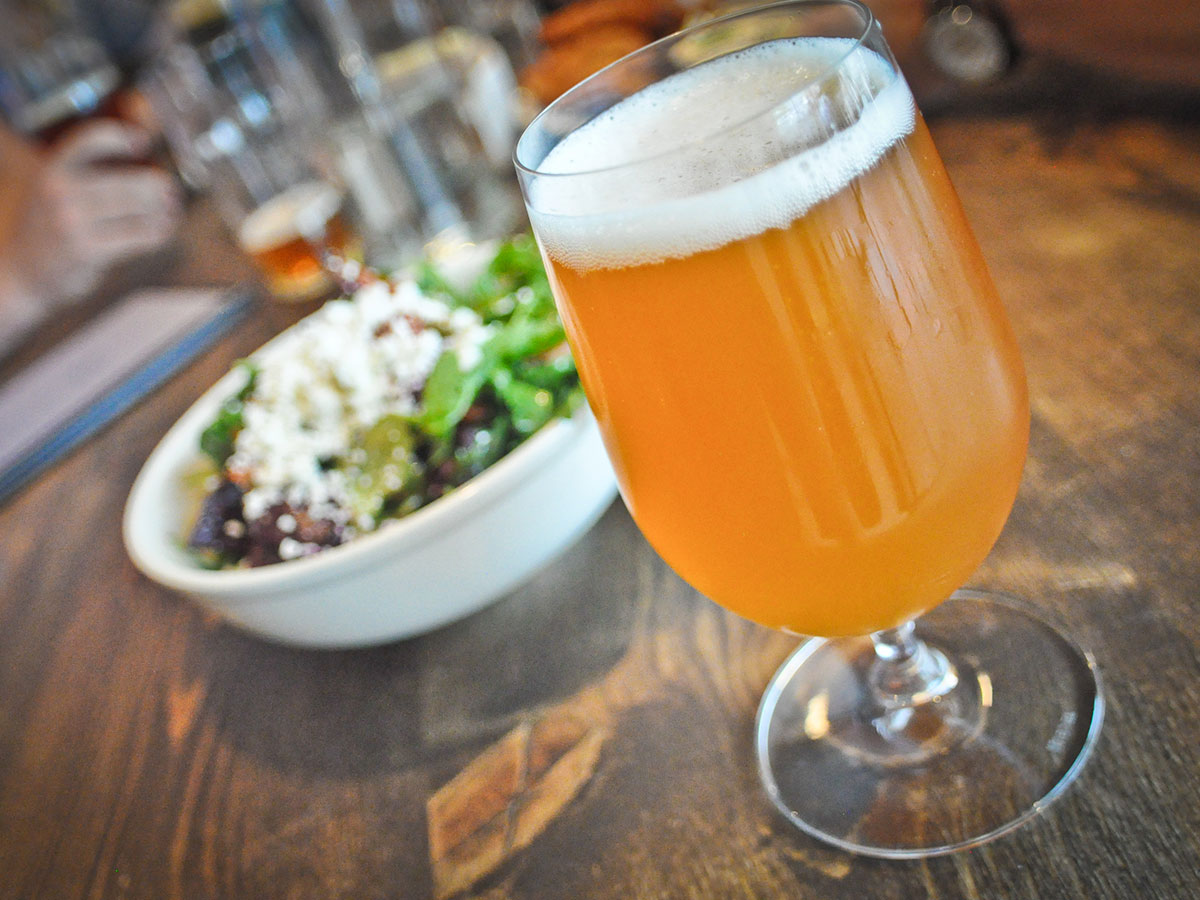 10 Beer and Food Pairing Trends We Love for Summer
I am going to say it right now: the spring and summer of 2016 will be one of the great turning points in the rise of craft beer gaining its rightful place at the table. As I write this, I find myself leaving off topics — there are so many more — in favor of what I believe are the 10 strongest for the upcoming summer. These are the food pairing trends that are gaining momentum and turning over new palates.
Whether dining out, attending a pairing event or simply cooking dinner at home, look for these 10 things to breathe new life into your pairing palate.
1. Gose
If you enjoy fresh chèvre or yogurt, you're ready to try a gose. The surge of this almost-extinct beer style back into our glasses is the perfect answer to light, refreshing, slightly sour beers. More accessible than its barrel aged counterparts, gose is making a statement on beer lists and in pairings. Look for it to start off a meal as an aperitif, or pair with fresh cheeses, asparagus, and light desserts like a coconut or ricotta cake.
2. Salt
As cooking trends are becoming cleaner and simpler, salt is playing an important role in how palates react to food. Finishing salts are taking their place as an ingredient in many dishes, and when done properly, prime the palate for a heightened taste of the ingredient the salt is riding on. Look for salts like Jacobsen's sea salt. It's harvested out of Netarts Bay, Oregon, and has some of the largest flakes around. Using finishing salts on dishes increases not only the first bite of the dish, but also calls to attention the center of the palate for the first sip of what it is paired with.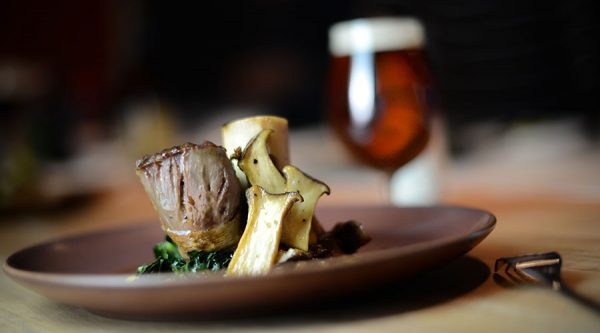 3. Simple
There is a revolution happening in our kitchens. If you asked almost any chef five years ago what the basis of American cuisine is, you would most likely hear something along the lines of French. Now we are seeing the true debut of American cuisine — and it is simple, ingredient-driven plates. It's no longer what technique you used, but it's how you highlighted what that ingredient is and how it is meant to taste. Likewise, look to simple pairings. In fact, if it seems almost too easy to taste what the pairing is, then you just had your first simple pairing. How nice was that?
4. Heavier to lighter
Traditional pairing practice of lower alcohol beers to higher alcohol beers is no more. Look for lighter courses throughout the finish and dishes and pairings that leave the palate awake, alert and relaxed after finishing a meal.
5. Hops
Hops have always been on the top of so many other lists, and now it's food's turn to take them on and prove that hops can pair with light fish, raw fish, gentle dishes and, yes, even dessert and chocolate. Yes. Chocolate! Don't just go out there and grab a Snickers and an IPA. That won't work. It has to be done right, like a milk chocolate and toasted almond mousse with an IPA that has a dominant cascade profile.
6. Blind style
So often we hear the line, "I had a bad IPA once, I don't want an IPA." Well, trained staff are finding a new tactic to get beer on the table. The language servers use when welcoming you has changed from, "Can I get you a beverage?" to "What are you looking for? Something crisp, clean and minerally for this hot day? Let me bring you something to try." By going this new route, you have no idea if a cocktail, wine or beer was just described. Many restaurants are using this to get new palates to beer by talking about flavor profiles rather than style names.
7. Large format by the glass
As more and more brewers are turning to larger format bottles for their one-offs, special releases, and beers meant to be aged, more and more bars and restaurants are choosing to open these bottles and sell them by the glass. It's a natural progression. If a 750 ml bottle of wine is available by the glass, so should a 750 ml bottle of beer. Bonus staff training tasting if the whole bottle is sold by the end of the night as well.
8. Acid
Just as salt is seeing an increased use as an ingredient, so is acid. Finishing a dish with a hint of acid has long been used. Now look for in-house and one-off specialty vinegar to be in play. While sherry once dominated the finishing vinegar space, look for barrel aged vinegars, fruit vinegars, honey vinegars and, yes, even beer vinegar to add that final burst of flavor on your dish.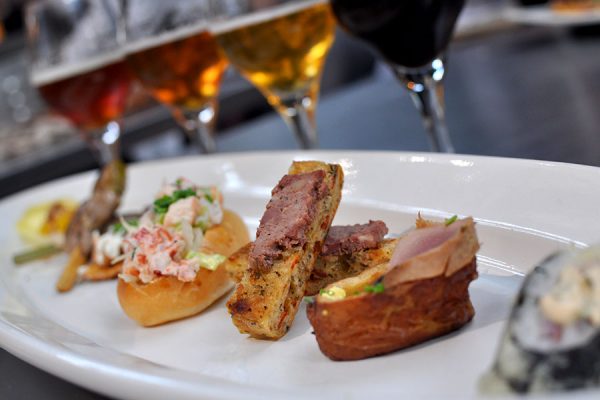 9. Vegetable-focused
Plates are not necessarily getting smaller — maybe that will become a trend for next year — but what is changing is the size of the protein on the plate. What traditionally was thought to be 6-8 or more ounces is now becoming 4 ounces. Coming in to round out the plate are multiple vegetables, fruits, beans and seeds. While it was common to see one to two vegetables on a plate, the trend is turning towards three to four or more. This means chefs are adding more cooking techniques to a dish, and more flavor to the plate, all while balancing the new plate as it should be — with less protein.
10. Balanced
From a balanced plate to a balanced drink, operators are now looking at every aspect of the overall experience to win guests' return visits. Guests enjoying a great dish is no longer a guarantee they'll come back; it's the overall experience. You may not remember everything you ate or drank, but you know deep down inside you want to come back, and come back often. This is what defines a successful restaurant or bar today.
Think of a dining experience as a table: A flat top with four legs. For the palate, those four legs are made up of the food menu, the beer list, the wine list and the cocktail list. For the remaining senses, those four legs are made up of service, atmosphere, value and satisfaction. If all of those "legs" are balanced, then your table is level and you will seek to repeat the experience. If one component is off, the table is leaning and inevitably something slides off.
So where can you find this experience? Look to great community-focused restaurants in your city to be following these trends, as well as setting new ones. You can also train and educate yourself and your staff with the CraftBeer.com Beer and Food Course to get you on your way.
See you at the next beer.
CraftBeer.com is fully dedicated to small and independent U.S. breweries. We are published by the Brewers Association, the not-for-profit trade group dedicated to promoting and protecting America's small and independent craft brewers. Stories and opinions shared on CraftBeer.com do not imply endorsement by or positions taken by the Brewers Association or its members.