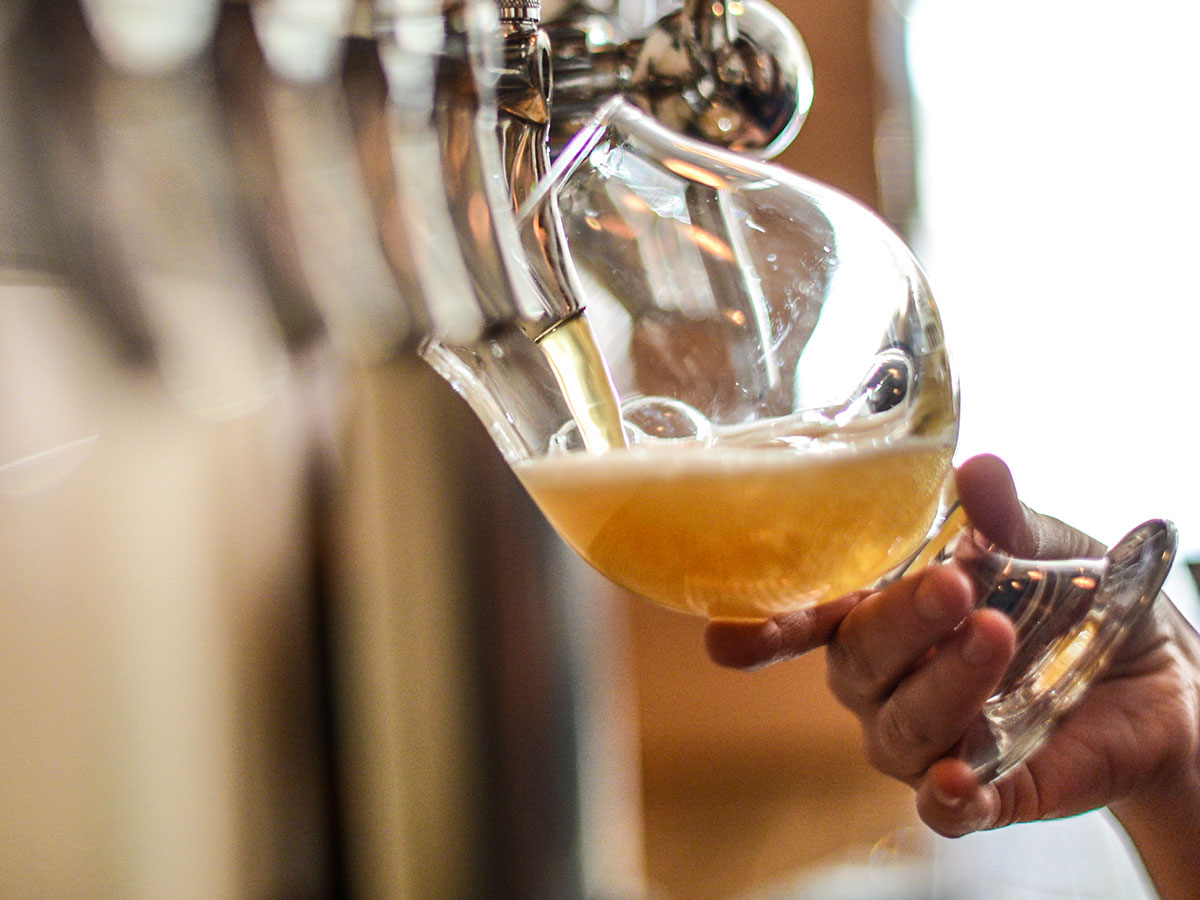 10 Bucket List Beer Bars
All craft beer enthusiasts have that one bar they recommend above any other. Maybe it's the selection, number of taps, food, atmosphere or people—most likely a combination of all of these. From historic, ivy-covered pubs to modern, tap-centric hotspots, unique and innovative craft beer bars are tucked into many little corners across the U.S.
With all of the craft beer-themed smartphone apps available these days, it's easy to find awesome places marked by a "thumbs up", a few stars or a couple of good comments. But here's to kickin' it old school with some good ol' fashioned word-of-mouth favorites. Who better to give advice on where to drink than the craft brewers themselves? We put out a call to small and independent craft brewers for their recommendations for bucket list beer bars. This is what they had to say:
---
O'Brien's Pub | San Diego, CA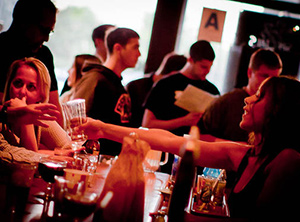 Recommended by: Mike V. Sardina | Ruler of the Underworld (Assistant Executive Officer) Societe Brewing Co. | San Diego, CA
Sure, there are many great beer bars or tasting rooms in California where you can go to sample flights of beers, enjoy a small pour of a high ABV beer, or try out a rare or eccentric beer or beer style. But if you want to drink a pint of world-class California beer, and mostly San Diego beer, you go to O'Brien's Pub.
For over 20 years, O'Brien's has been the place in San Diego to visit if you want to simply drink awesome craft beer. The publican, Tom Nickel, curates an incredible list of beers that you simply want to drink, all fresh and all delicious. There are usually amazing IPAs from Alpine and Russian River available, as well as an insane variety of local beers across all beer styles.
In addition to the regular tap list, pub manager Tyson Blake throws extravagant beer-pairing dinners, featuring incredible breweries like The Lost Abbey, Monkey Paw and Firestone Walker. These over-the-top events are rare opportunities to indulge in some amazing food and some extremely special beers. Between the special events, the incredible day-to-day beer list, the people pouring your beer, and of course, the traditional "San Diego pub" atmosphere, O'Brien's is a must for any beer lover's Beer Bar Bucket List.
---
Independent Ale House | Rapid City, SD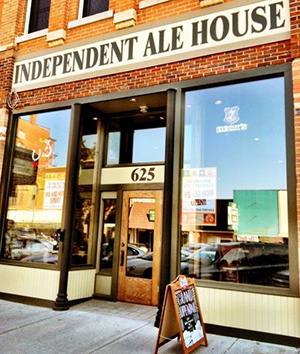 Recommended by: Josh Fritz | Co-owner Crow Peak Brewing | Spearfish, SD
Located in historic downtown Rapid City, the Independent Ale House opened its doors in August 2011 to a craft beer-starved western South Dakota. The Indy is located in a beautifully restored brick building in the heart of downtown. Owner Justin Henrichsen has done a great job bringing in new and different beers and exposing people in the area to great craft beer. He has 40 constantly rotating taps—mostly craft with a few imports—and a fantastic bottle and can selection. The pizzas are amazing, as well!
If you are in the area to visit some of the sites the beautiful Black Hills have to offer, including Mt. Rushmore and Crazy Horse (only an hour from the Indy), then be sure to stop in, say hello and enjoy a craft beer at the Independent Ale House!
---
The Map Room | Chicago, IL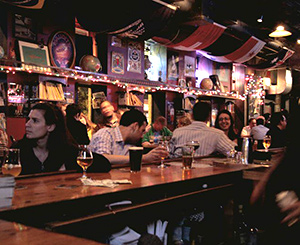 Recommended by: Nico Ortiz | Owner Turtle Mountain Brewing Co. | Rio Rancho, NM
The Map Room is located in a residential neighborhood hidden from sight, but once you walk through the hallowed doors you are treated to a fantastically diverse draft lineup, friendly service and very quirky atmosphere.
---
The Bar of Soap | Asheville, NC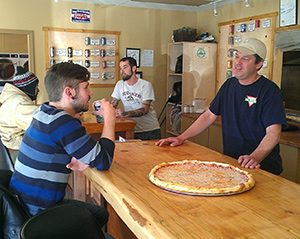 Recommended by: Anne Fitten Glenn | Beer Communicatrix Oskar Blues Brewery | Brevard, NC
The Bar of Soap is a bar, laundromat and Italian comfort food restaurant that features a rotating list of up to 92 canned craft beers! No draft, no bottles—just cans. Hard to find a comfortable, laid back bar with that impressive of a beer selection where you can accomplish a dreaded chore and enjoy freshly made New York style pizza at the same time.
---
The Glendale Tap | Glendale, CA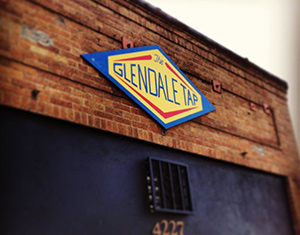 Recommended by: Alexandra Nowell | Brewmaster Three Weavers Brewing Co. | Inglewood, CA
Honestly, when people ask for a recommendation on where to drink in Los Angeles, The Glendale Tap is the first place that comes to mind. It has 52 thoughtfully curated taps, many of which rotate, and the selection is always fantastic—no matter what mood I'm in.
The ambiance is kind of like stepping into a Midwestern bar very far from the noisy sprawl of L.A., complete with a jukebox and a floor scattered with peanut shells—the peanuts are free and plentiful, by the way—and I can very easy go there and not want to leave for a very long time.
The owner, Steve Skorupa (one of the nicest people I've met in the beer industry), takes care of the place and it shows in many ways. Steve also happens to be a pretty keen beer geek, so he's always sharing obscure and rare beers with whoever is around and interested. The Glendale Tap is a huge supporter and promoter of local breweries, which I certainly appreciate as a brewer at one of those local breweries—I know my beer will be taken care of like I would.
---
The Attic | Phoenix, AZ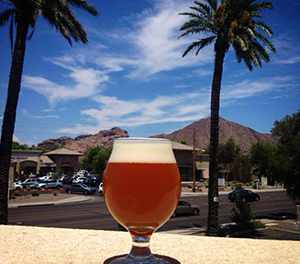 Recommended by: Tommy Lavallee | President Freak'N Brewing Co. | Peoria, AZ
What is better than great beer paired with great food and fabulous service? The Attic is a craft beer bistro where the owner takes pride in pairing the best beer with the best food—including what some call the best burger in Phoenix.
The burgers come on a pretzel bun that is flavorful, but still soft and a little carbohydrate sweet. The patty is juicy and has a terrific grilled flavor, enhanced by the smoky chipotle aioli.  Lettuce and tomato add crunch and freshness, and the sautéed onions melt and give a nice sweet finish. It is then complemented by the best beer pairing in town. Ask manager Ryan Nishijima to make a recommendation—he will deliver a great craft beer with great food every time.
---
Ebenezer's Pub | Lovell, ME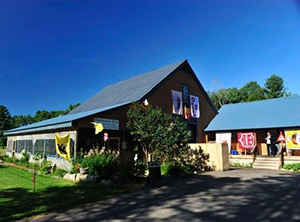 Recommended by: Shane Mills | Brewer Kern River Brewing Co. | Kernville, CA
Ebenezer's Pub has some of the best and most obscure Belgian beers on tap and in bottles that you can find anywhere. The food is great too. Laid back atmosphere, old Belgian beer signs and ads all over the walls, and it's way out in the woods, next door to a golf course.
---
The Bier Stein | Eugene, OR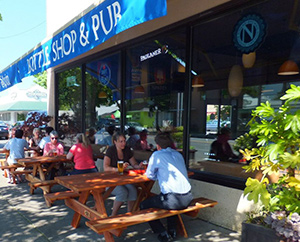 Recommended by: Jamie Floyd | Founding Brewer/Owner Ninkasi Brewing Co. | Eugene, OR
The Bier Stein has over 1,000 beers in bottles from all over the world—kept cold all the time. In addition it has 36 tap handles that are constantly changing. It's housed in a spacious 20,000-square-foot building, so there is lots of room for thirsty and adventurous beer drinkers. The crowd is a complete mix of Eugene, from college students to retirees.
Every time a new guest enters The Bier Stein for the first time, it's a joy to see their reaction as they realize where they are. Whether it is a friend, a guest wholesaler or new employee, all are humbled by The Bier Stein's awesomeness. It also has really great food and a knowledgeable and friendly staff of beer lovers to help people find their next beer. It may legitimately be the best beer bar on the West Coast, as locals and visitors will attest!
---
Cambridge Brewing Co. | Cambridge, MA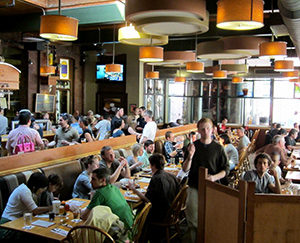 Recommended by: Chris Smith | Co-Founder & Managing Partner The Virginia Beer Co. | Williamsburg, VA
When I lived in Boston, I made it a point to visit Cambridge Brewing Company at least once a week. CBC's greatness lies in the whole being greater than the sum of its parts. That is not to say that both the beer and the food couldn't stand alone—they most certainly do.
The food is the perfect blend of standard bar food and more highbrow fare, and the sourcing of local ingredients is a nice touch. The standard beers are excellent, but the seasonal and one-off selections are truly top notch.
The neighborhood provides patrons that include academics, blue-collar locals and students—a good mix of young and old. Add in a huge outdoor patio and you have a truly great brewpub. CBC forever!
---
Galaxy Hut | Arlington, VA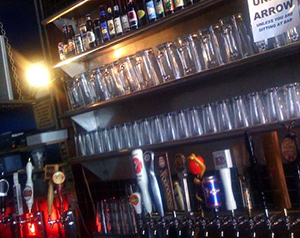 Recommended by: Robby Willey | Co-Founder & Managing Partner The Virginia Beer Co. | Williamsburg, VA
Galaxy Hut is Northern Virginia's version of DC's Brickskeller—probably the oldest craft beer bar in that area—and it's weathered the test of time! Numerous rotating taps (plus bottles and cans); a unique-to-that-area, primarily vegan but something-for-everyone finger food menu; and a truly eclectic environment.
You order the beer under a big arrow at the bar, which gives plenty of time to peruse options; many of the tabletops are old video games like Ms. Pac-Man (and they still work!); and there's a little outdoor area fit into the alley between the bar and its neighbor that makes you feel like you're in a secret, Prohibition-era craft beer speakeasy. They also offer some live music a couple times a week to liven the place up.
To most it's a hole in the wall—if you didn't know what you were looking for, you'd walk right by the big hanging letters with the bar's name in the windows, especially with all the new bars and chains lining the bustling streets of modern Arlington. But that's everyone else's loss—it's a stop that's not to be missed if you cherish good beer.
They've recently opened a sister bar/restaurant in nearby Falls Church, Va., Spacebar, that is essentially the same but with more modern digs and a grilled cheese-themed menu. Clearly they know what craft beer drinkers like!
Only a Drop in the Bucket List
These are just a few of the fabulous craft beer bars in the U.S. There are new establishments popping up all the time and many other places are aging to perfection.
What bucket list craft beer bar do you recommend? Remember to nominate your favorite craft beer bar, starting July 15, in CraftBeer.com's Great American Beer Bars Competition!
CraftBeer.com is fully dedicated to small and independent U.S. breweries. We are published by the Brewers Association, the not-for-profit trade group dedicated to promoting and protecting America's small and independent craft brewers. Stories and opinions shared on CraftBeer.com do not imply endorsement by or positions taken by the Brewers Association or its members.